Switch 2 Awakens – Nintendo's next-gen console ran Unreal Engine 5's Matrix Demo at Gamescom
Nintendo's new console reportedly delivers impressive visuals with Nvidia's DLSS tech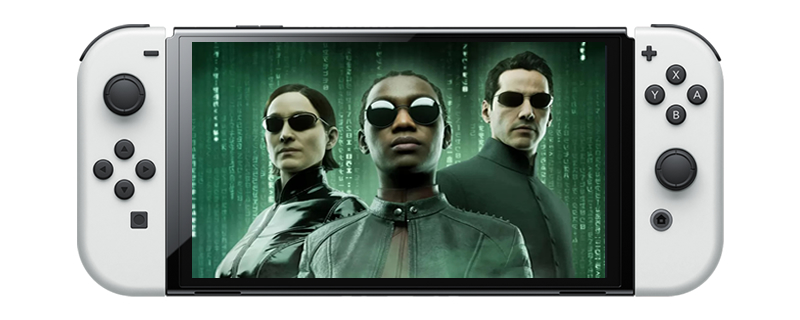 Nintendo showcases Epic Games' demanding Unreal Engine 5 Matrix tech demo at Gamescom on Switch 2 hardware
At Gamescom 2023, Nintendo has reportedly showcased their Switch 2 console to developers at a private event, showcasing the power of their next-generation gaming system. Currently, the Switch 2 is expected to launch next year, and developers appear to be impressed by Nintendo's technology. 
According to Eurogamer, Nintendo showcased an enhanced version of The Legend of Zelda: Breath of the Wild that was designed to utilise the higher specifications of Nintendo's new console. This new version reportedly ran at a higher framerate and resolution than the game's existing Switch version, and at this time it is unclear if Nintendo plans to re-release Breath of the Wild on their new gaming system. 

More impressively, Video Game Chronicle has reported that Nintendo also showcased a version of Epic Games' The Matrix Awakens Unreal Engine 5 tech demo, a technological showcase that was originally designed for PlayStation 5 and Xbox Series consoles. This demo reportedly utilised Nvidia's DLSS upscaling technology, confirming that Nintendo's new console uses Nvidia hardware. 
While this tech demo does not confirm that the hardware within Nintendo's new system is on-par with PlayStation 5 or Xbox Series X/S, it does reveal that Nintendo's new system will be much more powerful than its predecessor and that the system will be capable of running next-generation games.
Nintendo's Switch console was created using Nvidia's Tegra X1 SOC, a chip that launched in 2015. The chip was two years old by the time it was utilised in Nintendo's Switch handheld, and to suit the console's mobile form factor and power requirements, the chip was also ran at lower speeds than what Nvidia uses for their Tegra X1 powered Shield TV products. With the Switch 2, Nintendo has an opportunity to move to the newest Nvidia hardware and the latest lithography nodes, something that should allow Nintendo to achieve a huge generational leap in performance with their next-generation Switch.
You can join the discussion on Nintendo's impressive Switch 2 Gamescom showcase on the OC3D Forums.