The Ultimate Gaming Desk? Corsair launches their ultra-customisable Platform:6 desk ecosystem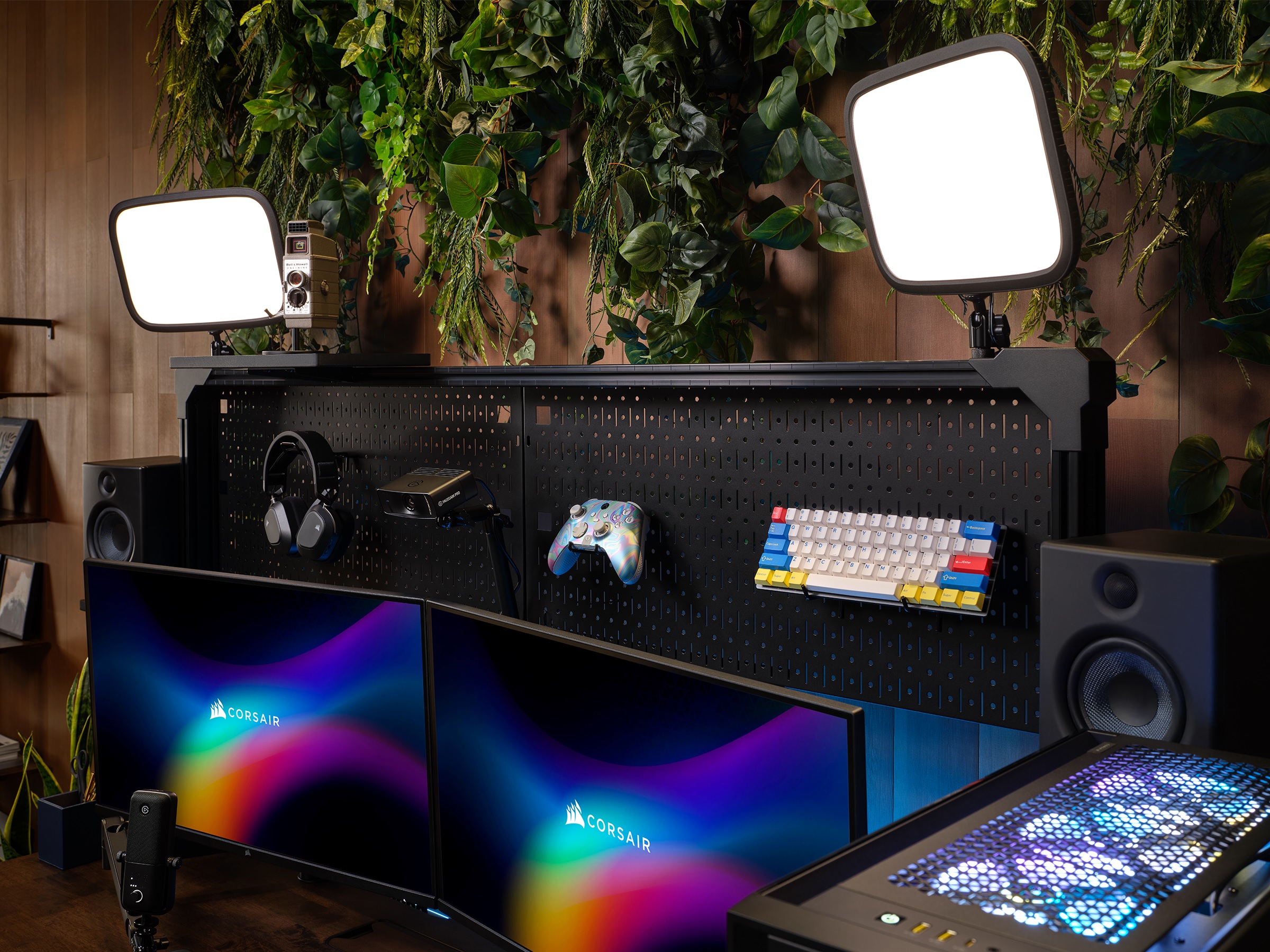 Corsair's Platform:6 modular gaming desk is now available, and it is the gateway to the ultimate PC setup
I'll be honest, I was a little sceptical when Corsair revealed their Platform:6 modular gaming desk at Gamescom. "How good could it be?" I wondered. It is just a desk… Well, I was wrong. The closer I looked at it, the more I knew that the Platform:6 would be the desk behind many people's "Ultimate Gaming Setup".
What we have here isn't just a desk. Corsair has created a platform for desk customisation. Want it to be sit/stand? There is an option for that. Want a shelf and some peg boards above your monitor? check! Want to integrate your Elgato products to create the ultimate streaming or vlogging setup? check. What Corsair have created here, is a hugely customisable platform that is easy to upgrade and enhance. There's a reason why this is called the Platform:6 and not the Desk:6.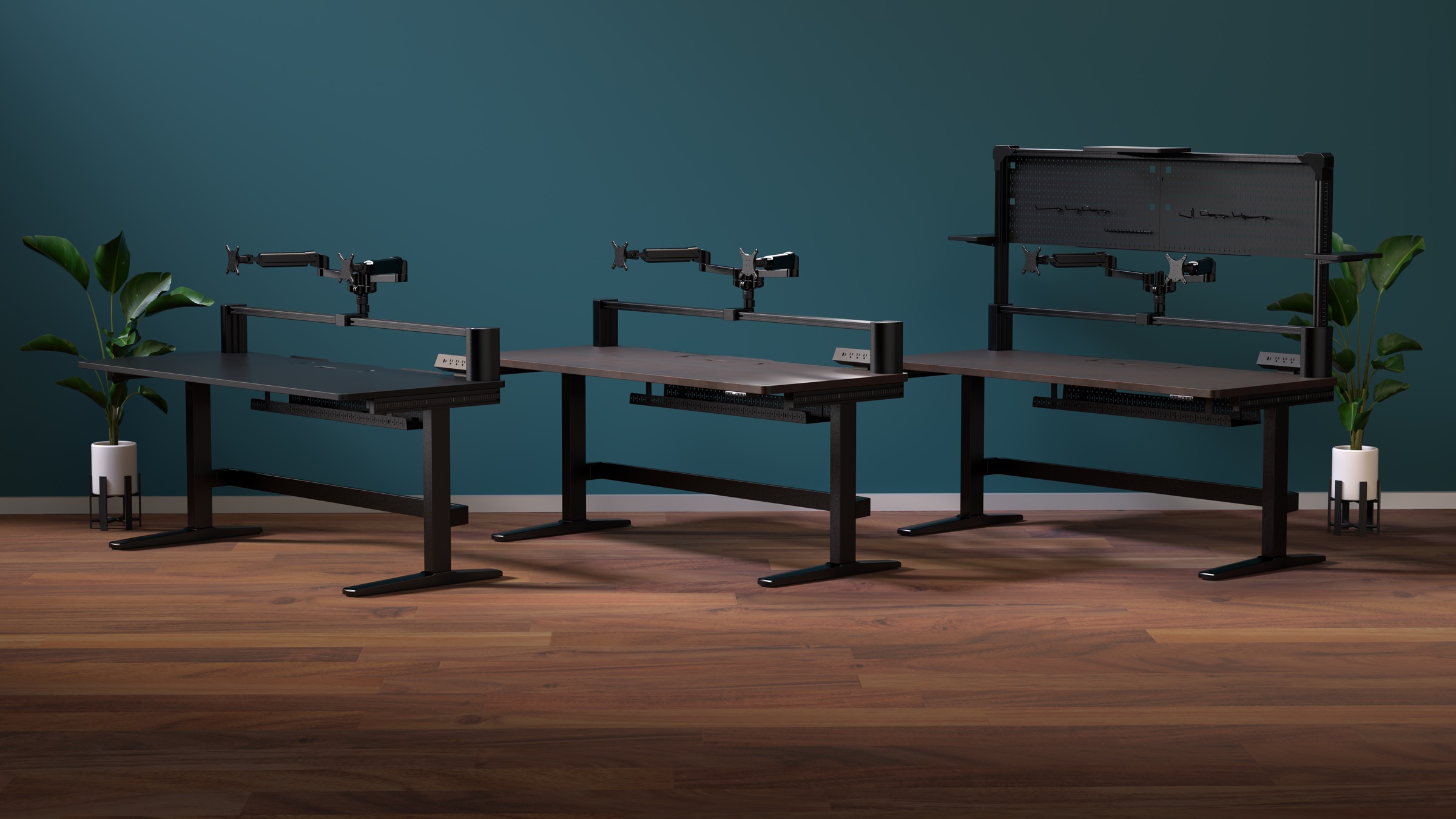 Three models at launch
Today, Corsair's Platform:6 gaming desk is available in three forms. There is the Creator Edition, the Elevate, and the Standard. They are all pictured above. The Standard lacks sit/stand functionality, features built-in USB charging, and features a built-in dual monitor stand. The Elevate adds sit/stand functionality into the mix. Finally, there is the Creator Edition, adds on features speaker shelves, a top shelf and a peg board above the desk's monitor arms.
All three of these options feature Corsair's "Modular T-Channel Rail System", which opens the door for future accessories and upgrades. This system is flexible enough to allow users to mount almost anything to their desks, and we expect to see a huge number of official and unofficial desk upgrades for Corsair's Platform:6 ecosystem.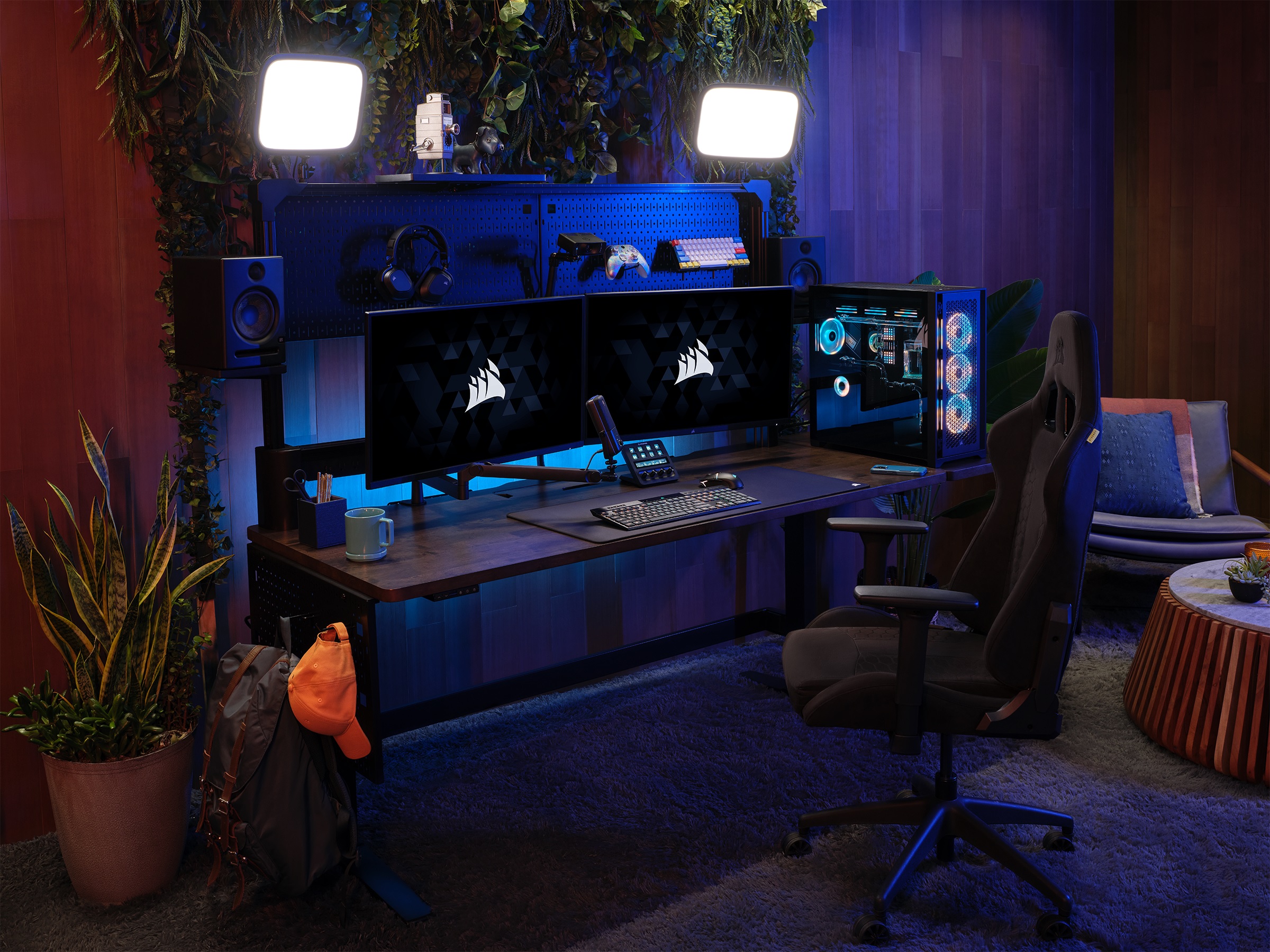 Extending the Platform:6 – Accessories, add-ons and more
The beauty of Corsair's Platform:6 desk is that it is customisable enough to meet the needs of all potential users. If you want a minimal desk, Corsair gives you plenty of cable management options to utilise. If you want to mount a huge number of accessories to your setup, Corsair has given you a tonne of options for that. Remember, this is a platform, not just a desk. You can extend and upgrade your platform your way, be it using official Corsair upgrades, or fully custom add-ons.
Out of the box, Corsair's Platform:6 desk features monitor arms that can support up to two 32-inch displays.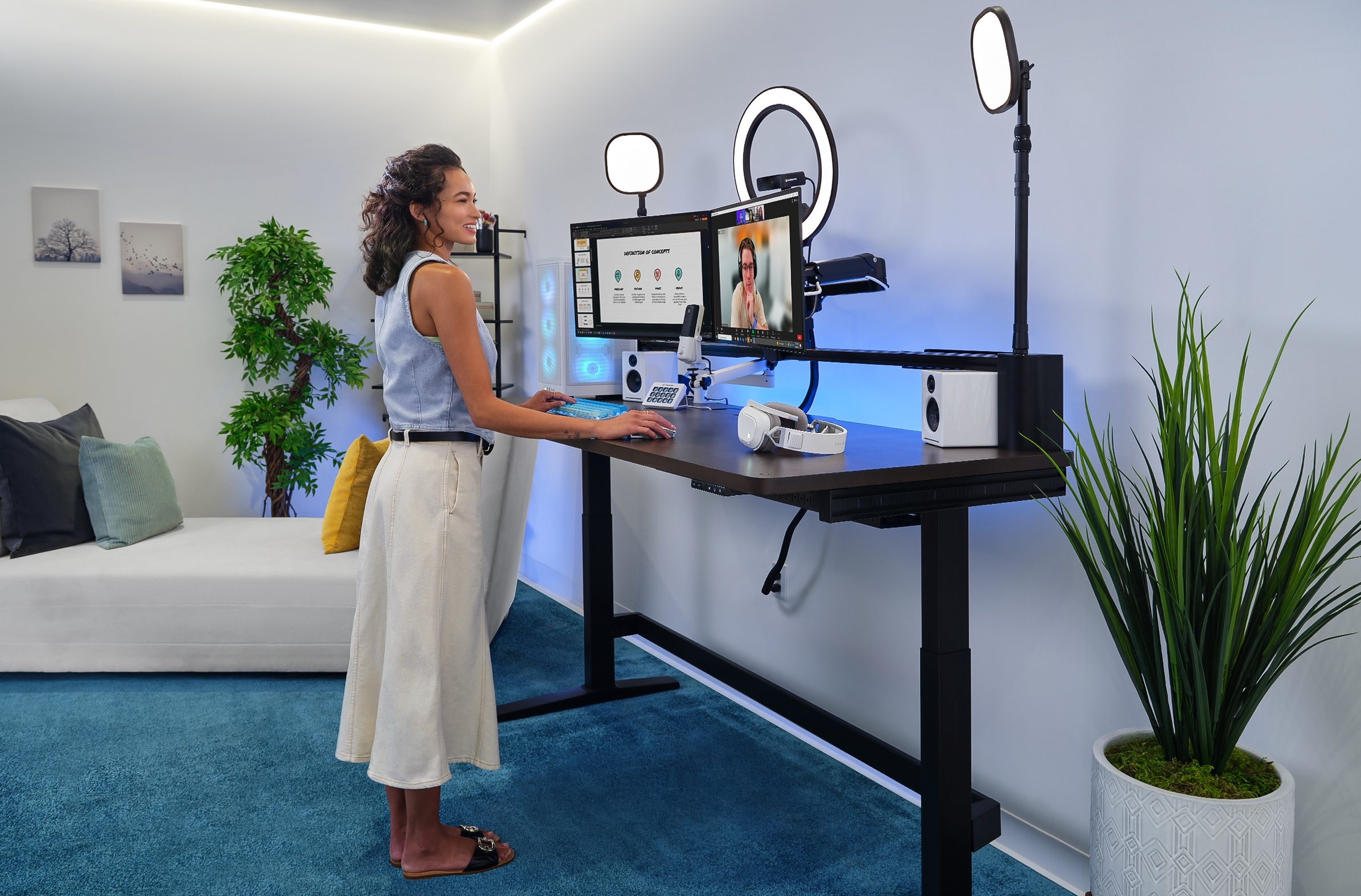 With Corsair focusing on modularity and customisation, it is likely that no two users will utilise the Platform:6 in the same way. After all, this desk is a platform, not a one-size-fits-all solution. While pricing is on the high side, it is worth remembering that this is a premium product, and one that you would have a hard time recreating yourself. This isn't a made for everyone Ikea product, this is a desk platform that is design by gamers and creators, for gamers and creators, and it is fabulous.
Desk building enthusiasts can buy Corsair's Platform:6 Desks and accessories here.
You can join the discussion on Corsair's new Platform:6 Gaming Desk on the OC3D Forums.