Cooler Master Launches A Quartet of PSUs at CES 2019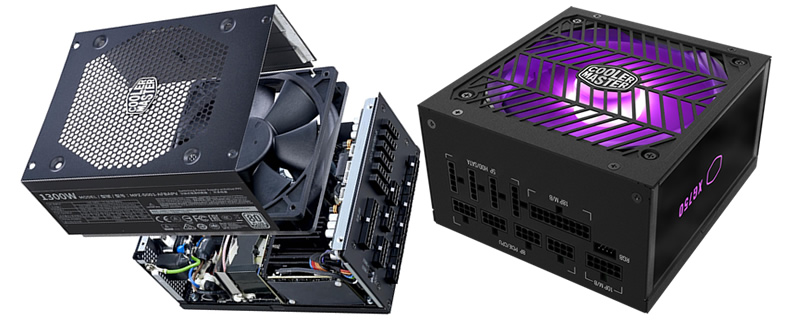 Cooler Master Launches A Quartet of PSUs at CES 2019
Cooler Master are revamping their high-end PCU lineup, focusing their efforts on delivering products that meet the 80+ Gold and Platinum standard with their latest units. 
Four new product lines have been announced at CES 2019, all of which are set to release later this year, with V Gold, V Platinum, GX Gold Advanced and XG Gold Plus models arriving with wattage ranges that can range from 550W to as high as 1300W depending on your chosen model. 
V Gold 
Starting off their PSU showcase, Cooler Master revealed their new V Gold lineup, revamping their original V Gold series with fully modular cabling, semi-fanless operation, a new 135mm fan design and a full 10-year warranty. 
With their latest V Gold series, Cooler Master plans to offer 550W, 650W, 750W and 850W models, each of which will ship with what the company called 16 AWG high-efficiency PCIe cables, as well as other design improvements that impact both their cables and the power supply unit itself.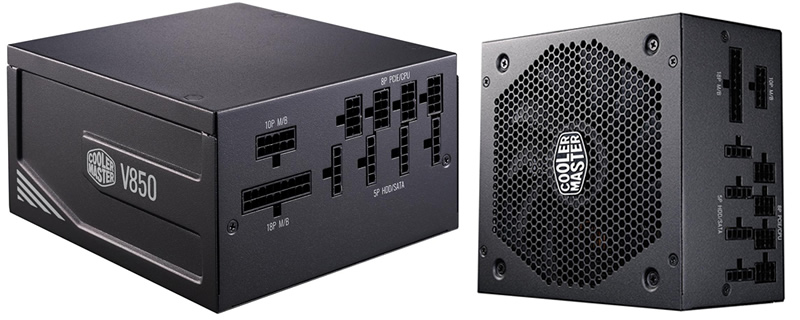 V Platinum 
Cooler Master's higher-end PSU will make up the V Platinum series, offering users 80+ Platinum certified performance and models that deliver 850W, 1000W and 1300W capacities. The V Platinum range provides greater efficiency than the V Gold series as well as higher power draw characteristics, ensuring that end users won't be disappointed with their performance. 
Just like the V Gold series, Cooler Master's V Platinum lineup will offer fully modular cables, 100% Japanese capacitors and a 10-year warranty. The V Platinum series will also offer users both single and multi-rail operation, an option that can be toggled using a switch on the unit.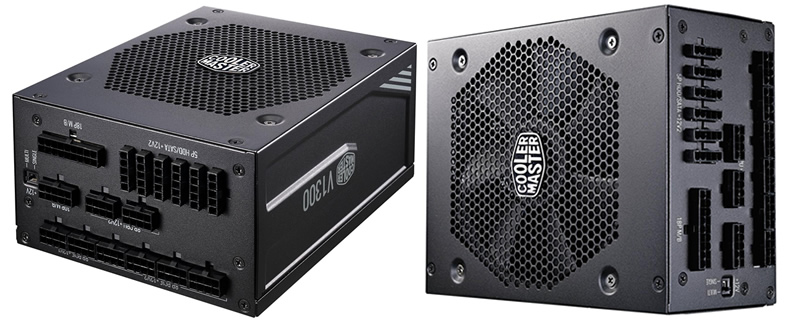 XG Gold Advanced and XG Gold Plus
Even a passing glance at the XG series will show that Cooler Master plans to offer a little more design flair with their new XG Gold series of power supplies, offering ASUS Aura compatible RGB lighting while also delivering 80+ Gold-grade efficiency levels.
All models will offer fully modular cables as well as an "RGB data display panel", with both Advanced and Plus series units offering 500W, 650W and 750W models, though further additions to this lineup will be added in the future. 
This product acts as Cooler Master's first in-house PSU design, created by the boffins the make up the company's engineering team. On their XG Gold Plus models, Cooler Master will offer support for their Master+ Software, giving users full access to the performance data of their power supply while also delivering ASUS NODE support. 
Users of XG Gold Plus series units will also be able to customise the data shown on the unit's LED Display. More details about these customisation options will be available in the future.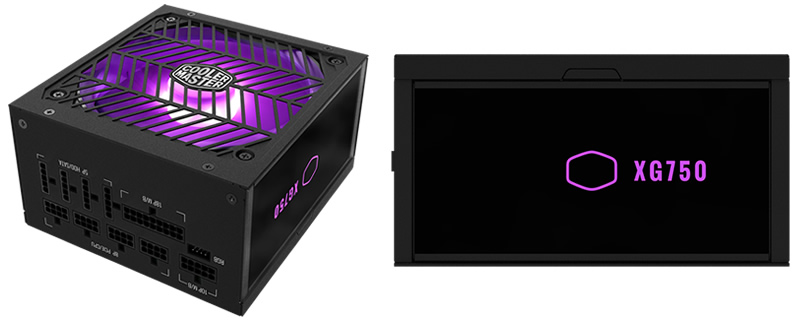 Cooler Master's V Gold, V Platinum, XG Gold Advanced and XG Gold Plus series power supplies will all release worldwide during 2019. 
You can join the discussion on Cooler Master's new V Gold, V Platinum, XG Gold Advanced and XG Gold Plus PSUs on the OC3D Forums.