FSP announce their new Hydro PTM liquid cooled PSU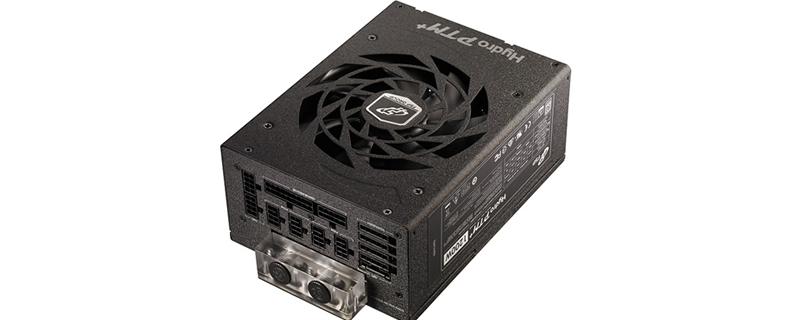 FSP announce their new Hydro PTM liquid cooled PSU
Â
Fans of ultra enthusiast systems often want their PC to run in complete silence, with minimal noise from fans. This has often lead people down the path to water cooling, which allows users to provide their components with ample cooling while also allowing fans to run at ultra-low RPMs if set up correctly.Â
Â
Most water coolers simply stick to cooling their CPU and GPU, though there are plenty of custom motherboard and water block designs that also allow users to cool their VRMs, chipsets and other system components, with some even going as far as to water cool their RAM and even HDDs in the past.Â
Â
Today FSP has announced a while new series of liquid cooling themed products, their Hydro PTM series of power supplies, which will come with 80 Platinum grade efficiency, LED lighting and supports liquid cooling thanks to water blocks that were co-designed by Bitspower.Â
These new power supplied come with power ratings of 1200W to 1400W, with the PSU running in silent mode (no fan mode) until the PSU uses more than 600W of power, allowing most systems to run completely silently.Â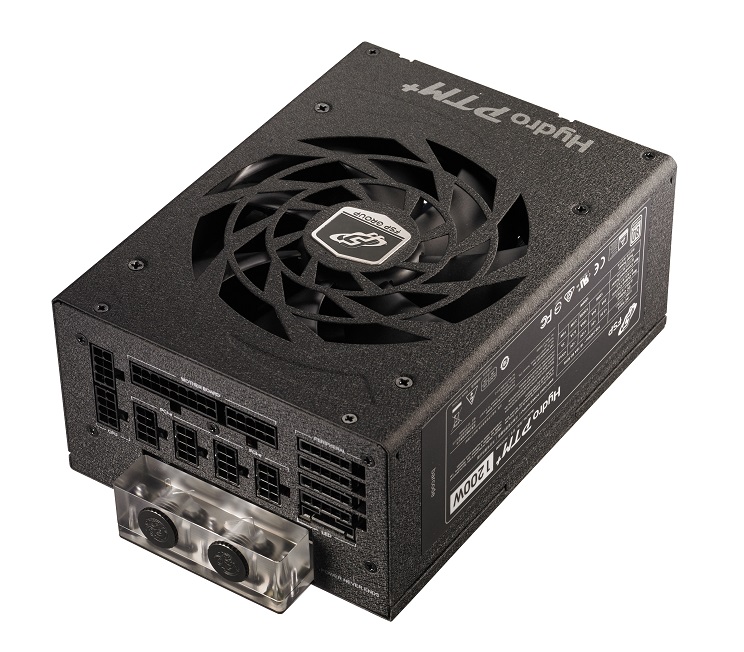 Â
While most people will consider it crazy to water cool a PSU, there will no doubt be those that are excited to liquid cool more parts inside their PCs. While many will consider water cooling a PSU a dangerous proposition, there is certainly a benefit to be had if this PSU runs hot under maximum load.Â
This new PSU design will certainly not be for everyone, though it is nonetheless an interesting new product. At this time FSP has not announced this PSU's pricing, though this will likely be revealed at CES. Â

Â
You can join the discussion on FSP's Hydro PTM series liquid cooled PSU on the OC3D Forums.
Â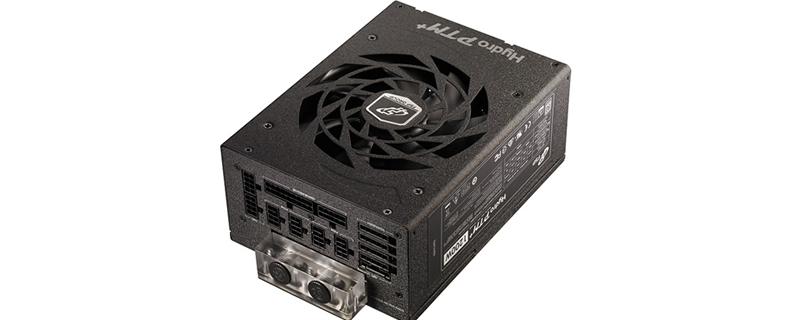 FSP announce their new Hydro PTM liquid cooled PSU
Â
Fans of ultra enthusiast systems often want their PC to run in complete silence, with minimal noise from fans. This has often lead people down the path to water cooling, which allows users to provide their components with ample cooling while also allowing fans to run at ultra-low RPMs if set up correctly.Â
Â
Most water coolers simply stick to cooling their CPU and GPU, though there are plenty of custom motherboard and water block designs that also allow users to cool their VRMs, chipsets and other system components, with some even going as far as to water cool their RAM and even HDDs in the past.Â
Â
Today FSP has announced a while new series of liquid cooling themed products, their Hydro PTM series of power supplies, which will come with 80 Platinum grade efficiency, LED lighting and supports liquid cooling thanks to water blocks that were co-designed by Bitspower.Â
These new power supplied come with power ratings of 1200W to 1400W, with the PSU running in silent mode (no fan mode) until the PSU uses more than 600W of power, allowing most systems to run completely silently.Â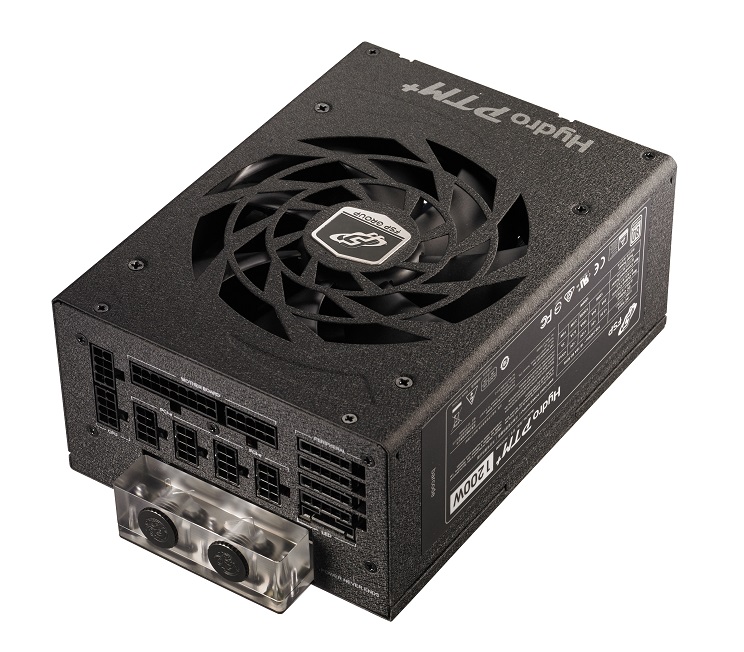 Â
While most people will consider it crazy to water cool a PSU, there will no doubt be those that are excited to liquid cool more parts inside their PCs. While many will consider water cooling a PSU a dangerous proposition, there is certainly a benefit to be had if this PSU runs hot under maximum load.Â
This new PSU design will certainly not be for everyone, though it is nonetheless an interesting new product. At this time FSP has not announced this PSU's pricing, though this will likely be revealed at CES. Â
Â
You can join the discussion on FSP's Hydro PTM series liquid cooled PSU on the OC3D Forums.
Â