2023's biggest RPG will launch with DLSS support – Nvidia confirms
Baldur's Gate 3 will support both DLSS 2 and DLAA at launch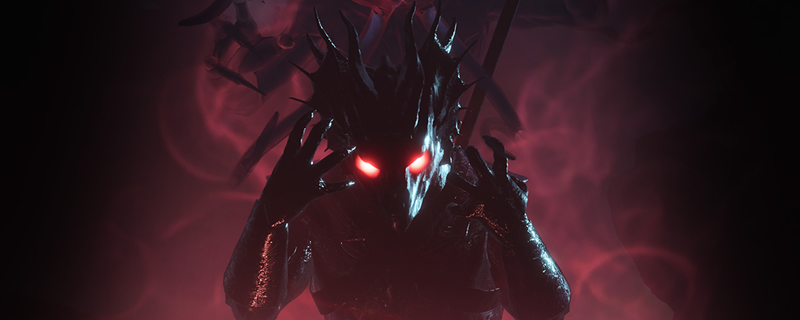 Baldur's Gate 3 will lack support for AMD's FidelityFX Super Resolution technology at launch, Larain confirms
Today, Nvidia has proudly confirmed that Larain Studios' Baldur's Gate 3 will be launching on PC on August 3rd with support for both DLSS 2 super resolution technology and the company's DLAA anti-aliasing technique, with Larain Studios confirming that AMD's competing FidelityFX Super Resolution 2 technology will not be available until a later date. 
Baldur's Gate 3 is easily the largest RPG of 2023, promising gamers over 174 hours of cinematics, and over 2,000 interactive characters. The game has a ridiculous amount of content, so much so that there are fears that the game has set the bar too high for future RPGs. 

FidelityFX Super Resolution support is coming to Baldur's Gate 3 as part of a future game update, with Larain Studios claiming that it will arrive before the game's PlayStation 5 launch date. This suggests that FSR 2.0 will be utilised by Baldur's Gate 3 on consoles, which makes sense given the broad hardware compatibility of AMD's temporal upscaler.  
Nvidia has released the following benchmarks for Baldur's Gate 3 at 4K "Max Settings" on various Nvidia graphics cards. On average, Nvidia has claimed that DLSS 2 can deliver 93% performance gains when used in performance mode, which is enough to deliver 4K 60 FPS on an Nvidia RTX 4060 Ti. 
Sadly, Nvidia and Larain Studios have not revealed DLSS 3 support plans for Baldur's Gate 3, suggesting that Larain are happy with their current implementation of DLSS 2 and have no plans to enable DLSS 3.
Through GeForce Now, Nvidia has also confirmed that gamers can play Baldur's Gate 3 at 4K 120 FPS using their RTX 4080 performance tier on compatible streaming devices.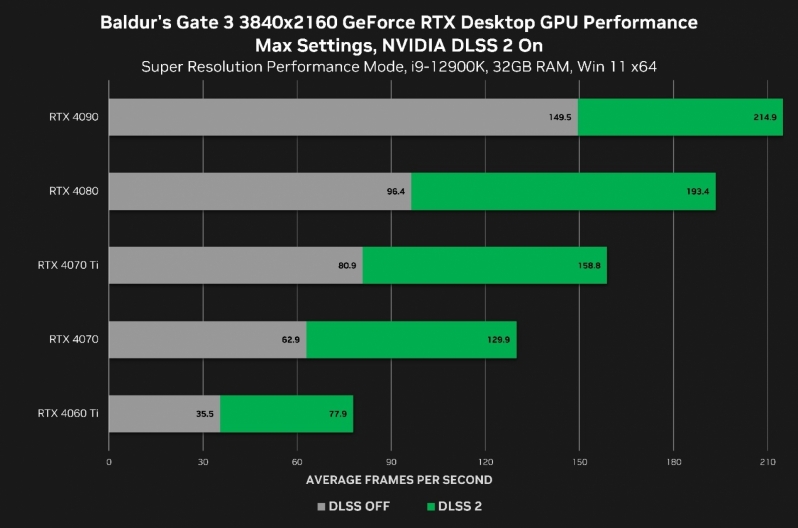 Baldur's Gate 3 is due to launch on PC in August 3rd at 4 PM GMT. Larain Studios have confirmed that Baldur's Gate will be playable on Valve's Steam Deck handheld at launch, and that they hope to be officially "Steam Deck Verified" soon. 
You can join the discussion on Baldur's Gate 3's support for DLSS 2 on the OC3D Forums.