AMD launches Fluid Motion Frames with a Radeon RX 7000 series preview driver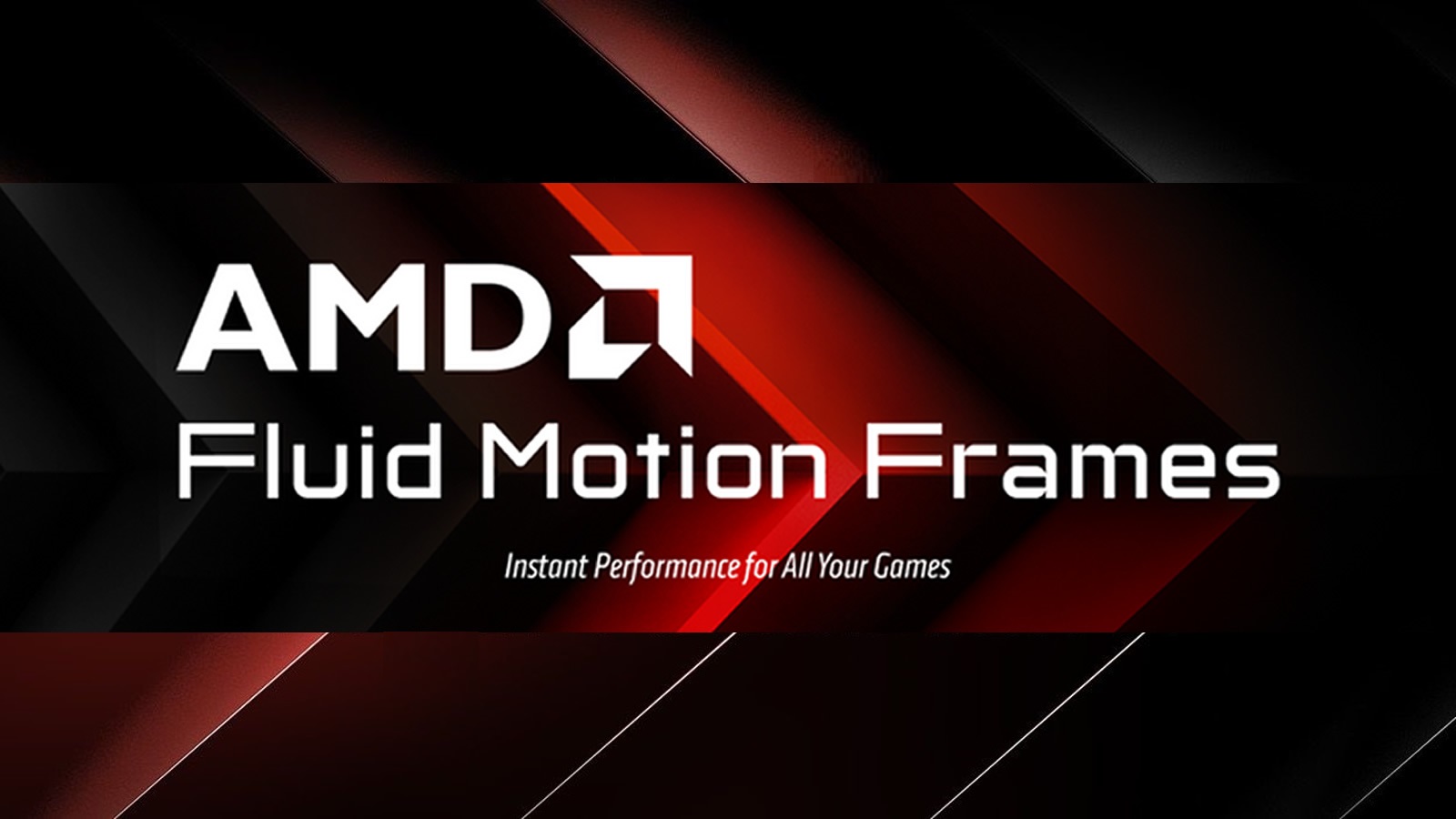 Update – AMD has released a new Fluid Motion Frames Preview driver that also supports AMD's RX 6000 series (RDNA 2) GPUs.
AMD launches their Fluid Motion Frames Technical Preview with a Radeon Preview Driver
When AMD revealed their FidelityFX Super Resolution 3 technology at Gamescom, the company also revealed Fluid Motion Frames. AMD Fluid Motion Frames (AFMF) technology is a new driver-level feature that is designed to add frame interpolation/frame generation to AMD's graphics cards. This allows all DX11 and DX12 games to utilise AMD's Frame Generation features without official FSR 3 support. This gives a broad range of games frame generation support on AMD GPUs, a feature that Nvidia doesn't offer. Now, AMD have released their Fluid Motion Frames in preview form.
AMD's officially launching their AFMF technology in early 2024 as an official part of their GPU drivers. That said, AMD are keen to showcase their new technology, and have released the feature in the form of a "Technical Preview" with a custom Radeon RX 7000 series GPU driver. This allows gamers to try out AMD's frame generation technology early, and give AMD access to early feedback.
While AMD's Fluid Motion Frames technology can be supported by all DX11 and DX12 games at a driver level, in-game support for FidelityFX Super Resolution 3.0 will deliver better frame generation results. This is because proper game implementations will have access to more game data, which should help the feature deliver more accurate results.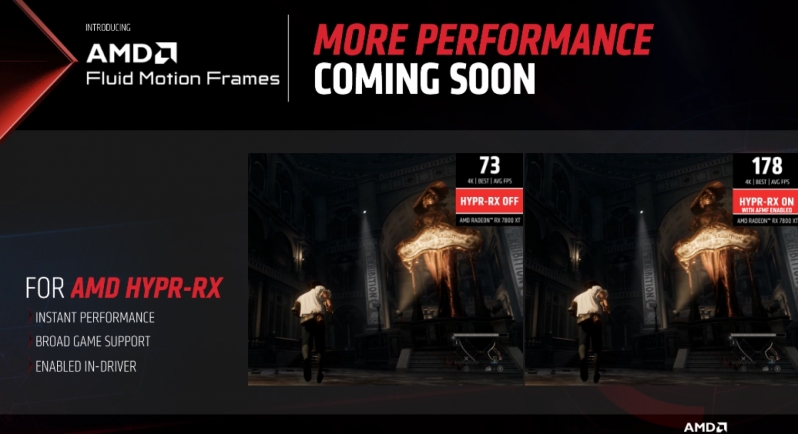 Supported Games
Technically speaking, AMD's Fluid Motion Frames (AFMF) technology can be used with an DirectX 11 or DirectX 12 title. Gamers can enable AFMF using per-app settings within AMD's Radeon drivers. That said, only 20 games currently utilise the feature automatically when used with AMD's HYPR-RX technology.
Games that support AFMF with HYPR-RX

PC gamers can download AMD's Fluid Motion Frames preview driver here. AMD's Fluid Motion Frames technology is currently in preview form. This means that it could deliver better results with future driver updates.
You can join the discussion on AMD's Fluid Motion Frames Preview on the OC3D Forums.