AMD adds Auto-Overclocking support to their Radeon Software suite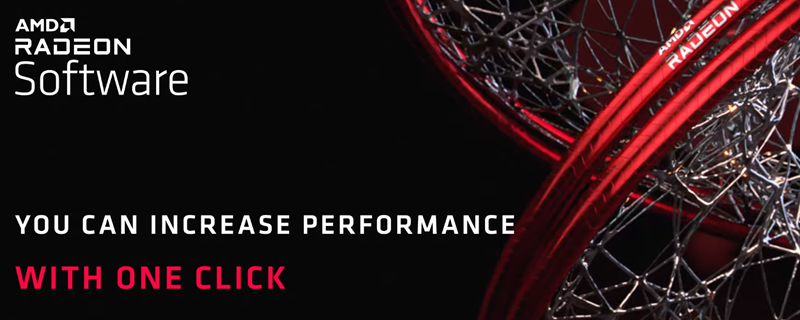 AMD adds Auto-Overclocking support to their Radeon Software suite
AMD's Radeon Software 21.9.1 driver is here, and it has added support for Auto Overclocking to AMD's RX 6000 series graphics cards and Ryzen 5000 series processors, allowing PC gamers to get more performance out of their AMD hardware. 
AMD's auto-overclocking feature is designed to get the most out of all-AMD PCs, though this feature is expected to work for users of AMD's RX 6000 series GPUs without Ryzen 5000 series processors. This driver update also supports Windows 11 and brings Smart Access Memory support to AMD's RX 5000 series GPUs. 
 
Sadly, AMD has not given us any information regarding the performance impact of their Auto-Overclocking feature or any information on how it operated. We hope to test this feature over the coming days to give you more information about this new feature. 
Adding a CPU overclocking tool to their Radeon Software suite is a sign that AMD wants to integrate their CPU and GPU software suites more tightly. This makes sense for AMD, as they want to ship more all-AMD systems moving forward. This also makes a lot of sense for future Ryzen/Radeon APUs. That said, it is strange to see Ryzen and Radeon branding being linked like this. Another unknown is whether or not the same "overclocking" feature is available for those without Radeon graphics. Is the same feature in the latest version of Ryzen Master? 
    Today's Radeon™ Software Adrenalin release brings a new auto overclocking feature for AMD Ryzen™ 5000 series processors and AMD Radeon™ 6000 series graphics, and Microsoft® Windows® 11 support.

Auto Overclocking for AMD Powered PCs

Gamers who have a PC powered by the latest AMD Ryzen™ 5000 series processor and AMD Radeon™ 6000 series graphics card can now take advantage of a new, simple to use, auto overclocking feature found in AMD Radeon Software. Beginning with our latest version of Radeon Software Adrenalin ver. 21.9.1, gamers can get a boost in performance from just a simple click of a button.

To access this easy-to-use feature, open up Radeon™ Software using the hotkey 'ALT' + 'R', navigate to the 'Performance' tab found at the top of the window, and select 'Tuning' in the sub tab directly below it.

If you have the latest generation of AMD Ryzen and Radeon product installed on your system, a 'Tuning Control' section should appear for your system, allowing you to select 'Auto Overclock' to increase performance on both your processor and graphics card. We also have a new tuning section for CPUs, allowing you to overclock just your CPU.

When the feature is selected, the system will ask for a restart and once you are back in Windows, you will be good to go!*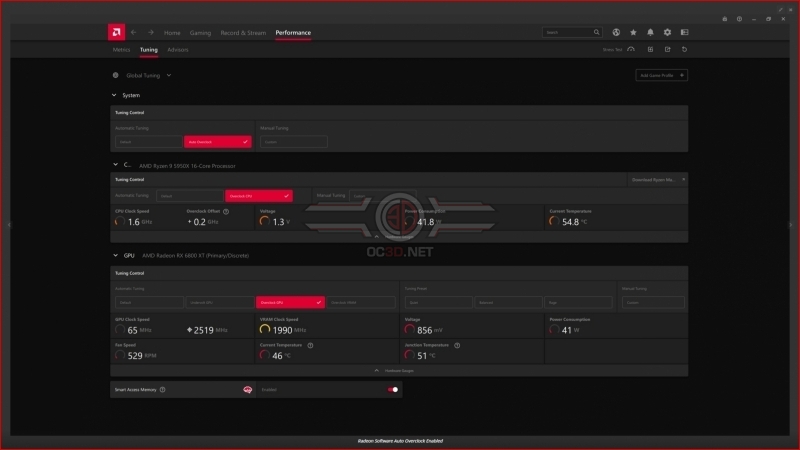 You can join the discussion on AMD adding auto overclocking features to its Radeon Software suite on the OC3D Forums.