Dassault Systemes reveals SOLIDWORKS for Makers, an affordable entry point into the 3D software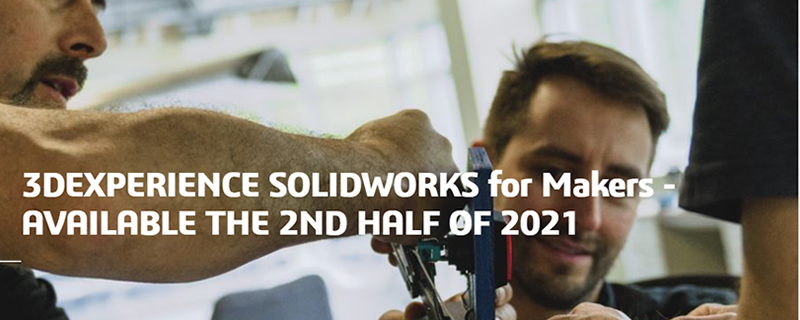 Dassault Systemes reveals SOLIDWORKS for Makers, an affordable entry point into the 3D software
Dassault Systemes is opening up theirÂ
3DEXPERIENCE SOLIDWORKS platform to Students and Makers, granting them access to cloud-based instances of their professional 3D modelling applications without the need for expensive workstation-grade PCs.Â
For Makers, this move will grant affordable access to the Solidworks platform to that outside of research, education or industry, costing $9.99 per month of $99 per year. This opens up Solidworks' professional toolset to hobbyists, giving Dassault Systemes a new revenue stream while opening up their toolset to a larger number of potential users.Â
As a 3D printing enthusiast who is trained in Solidworks, the inability to affordably access Solidworks at home has been a major bugbear. While I would prefer this SolidWorks for Makers program to feature an option for SolidWorks that is not cloud-based, this move is a solid step in the right direction for increasing the accessibility of the Solidworks toolset.Â
In May 2021, 3DEXPERIENCE SOLIDWORKS for Students will allow those in education to access the 3DEXPERIENCE toolset and its collaboration tools, preparing students for industry with a cloud-based toolset that can be used with any laptop. In the second half of 2021, 3DEXPERIENCE SOLIDWORKS for Makers will deliver many of these same tools to hobbyists, influencers and innovators.Â
Â
   If you have a passion for making products, there are SOLIDWORKS design tools and a global community of creative makers for you!

With the 3DEXPERIENCE SOLIDWORKS Offer for Makers you'll get:

– Intuitive and easy-to-use cloud-based 3D design tools including 3DEXPERIENCE SOLIDWORKS Professional, 3D Creator, and 3D Sculptor.

– An invitation to join an online community of makers filled with "Champion" makers, influencers, and innovators to inspire and help you with your projects.

– Access to new ways to collaborate and share designs.

All of this is only US$9.99/month or US$99/year via an easy online purchase. Sign up now to receive more information about 3DEXPERIENCE SOLIDWORKS for Makers when it's available in the 2nd half of 2021.
Â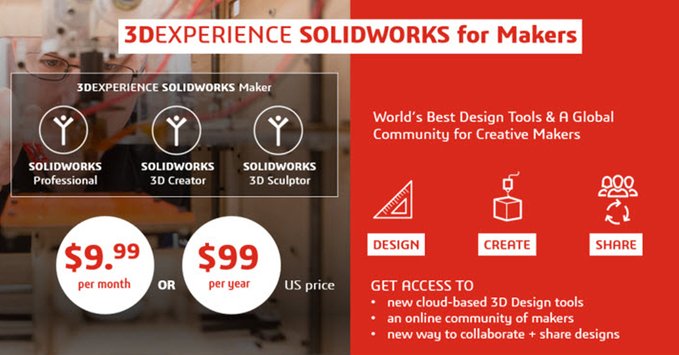 Â
You can join the discussion on 3DEXPERIENCE SOLIDWORKS for Makers on the OC3D Forums.Â