Deck13 releases 9 minutes of The Surge 2 gameplay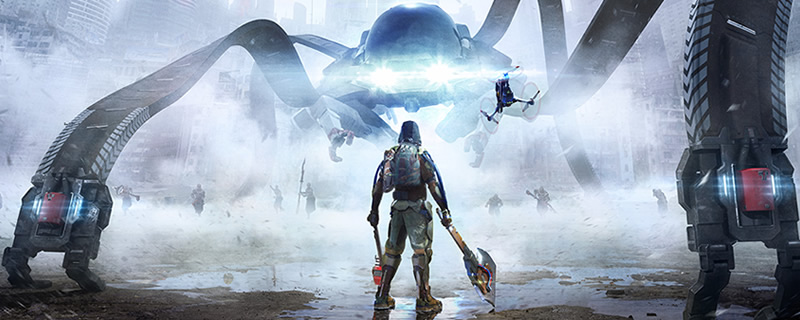 Deck13 releases 9 minutes of The Surge 2 gameplay
Deck13 and Focus Home Interactive plan to release The Surge 2 on September 24th, bringing their techno-inspired Souls-like series into a larger world with enhanced graphics and gameplay mechanics.Â
Below is a video which contains 9 minutes of new gameplay for the title, showcasing the game's new bosses, details on how post-combat loot works and how obstacles within the game can be tackled in a variety of ways.Â
The Surge 2 is set to release on PlayStation 4, Xbox One and PC, with the PC version releasing through Steam. With this sequel, Deck13 plans to deliver a larger game with more open levels and an enhanced combat system, enabling players to target specific limbs and body parts to help guarantee specific loot drops and help create weak points on bosses.Â
  The Surge 2 is coming to PlayStation 4, Xbox One, and PC on September 24, but before you return to the sci-fi post-apocalypse with axe in hand, let us talk you through the world, dangers, and changes coming to The Surge 2.Â

Today's Dev Gameplay Walkthrough is narrated by Adam Hetenyi, Head of Game Design at Deck 13 Interactive. See the massive new levels, the return of uncompromising and brutal combat, now as intense as ever, as well as brand new features like asynchronous multiplayer and drones.
Also shown off are the improved bosses of The Surge 2, inside new environments with stunning variety between the high walls of Jericho City and its various parks and suburbs. The new and enriched move sets combined with directional blocking alongside character customization, more weapons, more implants, and more armor sets mean your character is truly your own in The Surge 2.
Those who are interested in the series can play a demo version of The Surge on Steam for free, and access the original game for £7.49 during the Steam Summer Sale. The Surge 2 will release on September 24th on PC, Xbox One and PlayStation 4.Â
You can join the discussion on The Surge 2 on the OC3D Forums.Â