EA/DICE delays Battlefield 2042 until November 2021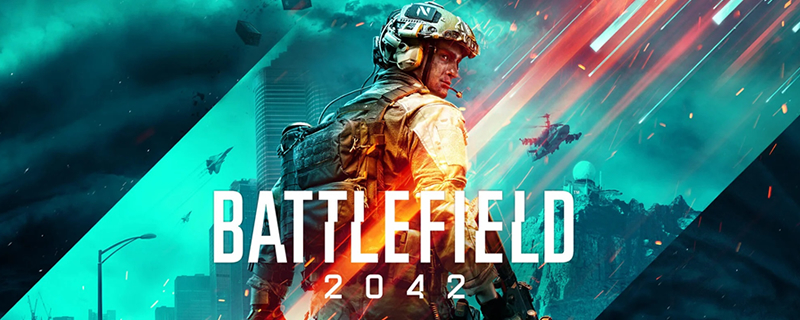 Battlefield 2042 has been delayed
EA and DICE have confirmed that their upcoming multiplayer First-Person Shooter, Battlefield 2042, has been delayed until November 19th 2021, missing the game's previously planned October 22nd launch date. 
Unlike most prior games in the Battlefield series, Battlefield 2142 will be a multiplayer-only title, as the game will lack a single-player campaign mode. However, players will be able to play against AI bots, giving the game single-player content. With Battlefield 2042, DICE has promised stronger AI than in prior game releases. 
Explaining the reasons behind Battlefield 2042's delay, EA/DICE has stated that "unforeseen challenges" related to the ongoing COVID-19 pandemic has impacted the game's development. Battlefield 2042 is a large scale shooter, and continued work from home conditions have placed the game's development behind schedule. 
Battlefield 2042 is a cross-generation title, arriving on PC, PlayStation and Xbox platforms. For consoles, the game will release on both current-generation and last-generation systems. PC and current generation consoles will support 128-player multiplayer, while last-generation versions of the game will support up to 64 players. This means that last-generation and current-generation console players will not be able to play together.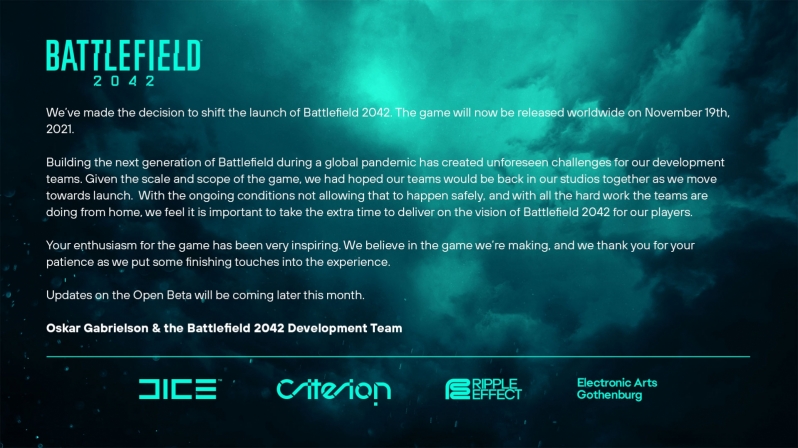 At this time, it is unclear how this delay will impact Battlefield 2042's planned open beta. This beta was expected to go live later this month, and DICE has confirmed that that will be updating players on the game's open beta "later this month. 
Battlefield 2042 is now due to launch on PC, Xbox One, Xbox Series X/S, PlayStation 4 and PlayStation 5 on November 19th. 
You can join the discussion on Battlefield 2042 getting delayed on the OC3D Forums.