Humble's Builders Game Bundle is now live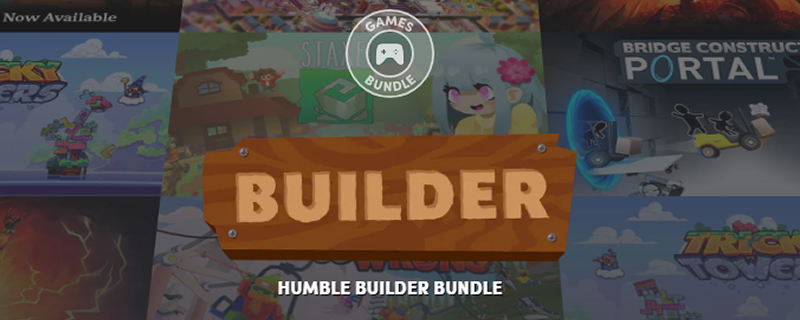 Humble's Builders Game Bundle is now live
The folks over at Humble have released their new Builders Game Bundle, which includes games like Bridge Constructor Portal and Portal Knights at some incredibly low prices.
All of the games included within this bundle are available on Windows using Steam, with many of the included games also offering official support for Linux and MacOS. All of these games will be available as Steam codes, and the proceeds of this bundle will be distributed as follows (by default). The publishers of bundles games will receive 65% of the bundle's income, 15% of proceeds will go to charity (50% to War Child and 50% to a user-selected charity), and 20% of the bundle's earnings will go to Humble. Purchasers of this bundle can change this distribution if they wish, allowing 100% of proceeds to go to charity if they wish.
Below is a list of what is included within each bundle tier.
Â
Pay What You Want
– When Ski Lifts Go Wrong
– Tricky Towers
– Concrete Jungle
Pay More Than Average (Currently £2.97)
– Portal Knights
– Bridge Contructor Portal
– SEUM: Speedrunners from Hell
Pay $10
– Staxel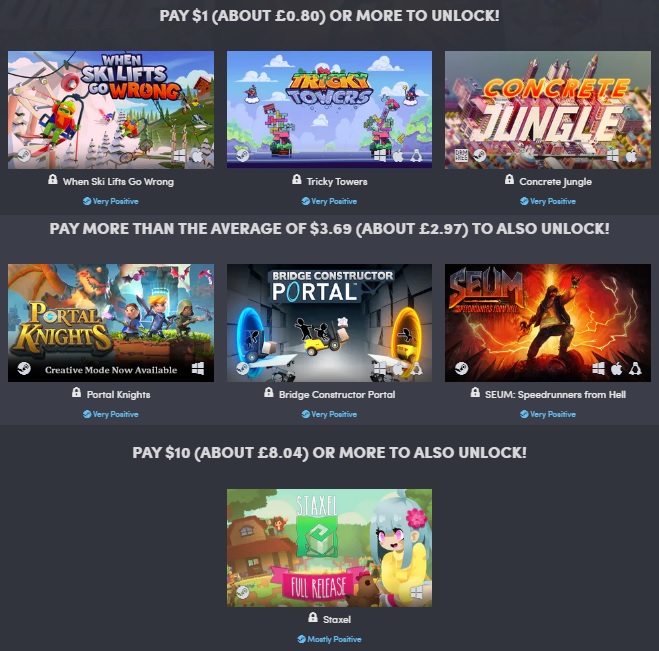 Â
PC gamers can purchase the Humble Builders Bundle here.
You can join the discussion on the Humble Builders Bundle on the OC3D Forums.