No Man's Sky's latest update adds multiplayer support – kinda?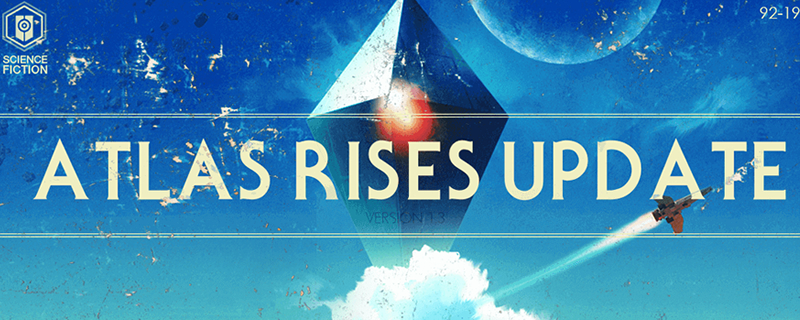 No Man's Sky's latest update adds multiplayer support – kinda?
No Man's Sky has now received the game's new Atlas Rises Update, which overhauls the game's graphics, refines a lot of the title's gameplay elements, improves the game's base building elements and has finally introduced some player-to-player online interactions. 
At launch the lack of many of these features caused No Man's Sky to be panned by most critics, with the game frequently being called "No Man's Lie" by online personalities to this day. To say the least, the game did not meet the high expectations of fans, though that has not stopped Hello games from updating and improving No Man's Sky post-launch in the hope of eventually delivering the game that was originally promised. 
The trailer below details No Man's Sky's Atlas update and the many improvements that it brings, though the most important update that the game will be receiving is the game's multiplayer support. 
Multiplayer in No Man's Sky is basic, to say the least, allowing up to 16 players to occupy an area and communicate with one another through voice chat. Players will be visible as floating orbs, not as fully rendered characters, showing just how basic this multiplayer mode is. 

Player interaction will be extremely limited, so don't expect much in the way of multiplayer co-op gameplay. 

Glitches in the simulation have begun to appear. Visualised by strange floating orbs, up to 16 players can see and communicate with one another, and explore the universe together. While interaction with others is currently very limited, this is an important first step into the world of synchronous co-op in No Man's Sky.

While interaction is very limited, VOIP (Voice over IP) allows proximity based voice chat with other nearby explorers. Use portals to quickly travel to more populated planets, or to meet up with friends.
The next step for Hello Games it to add full asynchronous multiplayer to No Man's Sky, a feature that was promised before launch. This feature may be over a year late, but at least it is still coming.   
You can read more on No Man' Sky's Atlas Rises Update on the game's official website here. 
You can join the discussion on No Man's Sky's Atlas Rise update on the OC3D Forums.