Nvidia's showcases Battlefield 2042 with RTX On – Ray Tracing, DLSS and More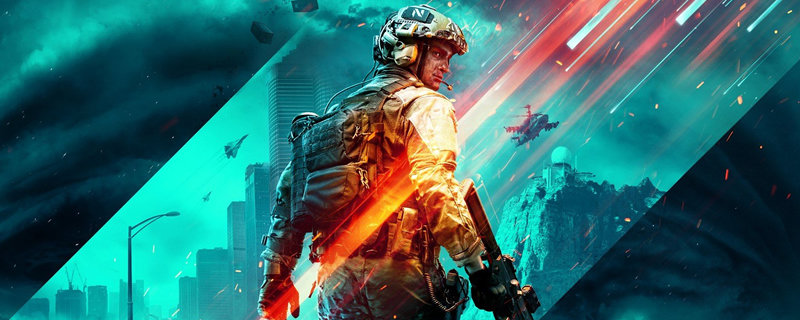 Nvidia's showcases Battlefield 2042 with RTX On – Ray Tracing, DLSS and More
Nvidia has just confirmed that Battlefield 2042's PC version will utilise ray tracing, support DLSS and feature Nvidia's latency-optimising Reflex technology, delivering to Geforce users exclusive benefits.Â
Battlefield 2042 officially launches on November 19th, though easily access will start for the game's premium editions on November 12th. Nvidia has already an optimised "Game Ready" driver for the game.
Ray Traced Ambient Occlusion will be available in Battlefield 2042, enhancing the game's visuals. Strangely, Battlefield 2042 apparently lacks support for ray-traced reflections, a feature that was available in the PC version of Battlefield V. This change makes sense given the competitive advantage that players could get by utilising ray-traced reflections. Such reflections could allow some players to see other players in reflections while other players couldn't.Â
DLSS will be a critical feature for Nvidia within Battlefield 2042, as it will give Geforce RTX users a major performance advantage over users of non-Nvidia graphics cards and non-RTX Nvidia Geforce GPUs. Assuming DLSS is implemented well, the feature can enable higher framerates with high fidelity visuals. That's good news for anyone who's targeting high framerates at high resolutions.Â
Below is what Nvidia had to say about their new Battlefield 2042 PC trailer with RTX.Â
Â
  Only a GeForce RTX GPU will deliver the definitive Battlefield 2042 PC experience. Accelerate performance with the critically acclaimed NVIDIA DLSS, enhance image quality with ray-traced ambient occlusion, and optimize system latency with NVIDIA Reflex. And through GeForce Experience you can download and install our Battlefield 2042 Game Ready Driver with just a few clicks.

Battlefield 2042 is made up of three distinct multiplayer experiences – All-Out Warfare features the next generation of fan-favorite modes Conquest and Breakthrough; Battlefield Portal allows players to discover battles from the past, present and future as well as to creating and change the rules of war; while Battlefield Hazard Zone brings a tense, squad-focused survival experience. Adapt and overcome on dynamically-changing battlegrounds with the help of your squad and a cutting-edge arsenal, and prepare for unprecedented scale with up to 128 players*.
Â

You can join the discussion on Nvidia's Battlefield 2042 RTX trailer on the OC3D Forums.Â