Star Wars Battlefront II will reportedly run at 4K 60FPS on Project Scorpio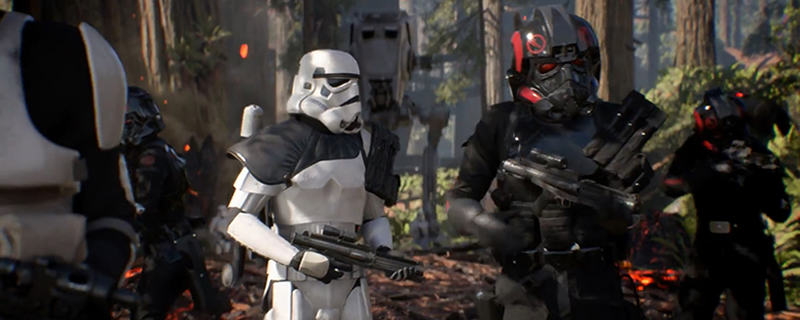 Star Wars Battlefront II will reportedly run at 4K 60FPS on Project Scorpio
Â
The editor of Windows Central, Jez Corden, has reported that the Xbox One Scorpio version of Star Wars Battlefront II will be released with native support for 4K resolutions at a fixed 60FPS on the console.
Â
He also claimed that the game would the game will "run and look better on Scorpio than the VAST majority of PCs on Steam", which is a pretty easy claim to make given the variability of PC upgrade cycles and the fact that most PC gamers do not own 4 displays. We all know people who have not upgraded their PCs in several years. Â
Â
Â
Â

I already know Battlefront II will run and look better on Scorpio than the VAST majority of PCs on Steam,
native 4K @ 60 FPS
Â
This claim is like saying that the PS4 Pro is stronger than the average PS4, of course the newest console is going to be more powerful than a lot of existing PCs. To be completely honest this claim is meaningless, especially given the fact that the Xbox Scorpio has similar GPU power (TFLOPs) to the RX 580, which is a modern mid-range GPU.Â
Â
What is more interesting is the fact that this editor stated that the Xbox Scorpio will be less than $500, saying that "
Xbox is subsidised
" suggesting that the console will be sold by Microsoft at below cost to compete better with Sony's PS4 Pro.Â
Â

Xbox is subsidized, PCs aren't. If you think MS is gonna price this above $500 you're in for a shock
 Â
Â
Star Wars Battlefront was developed with 60FPS framerates in mind, so it makes sense that the Xbox One Scorpio would be able to run this game at 4K 60FPS, as that console was designed to scale Xbox One 900p games to native 4K resolutions.
You can join the discussion on Star Wars Battlefront II reportedly running at 4K 60FPS on Project Scorpio on the OC3D Forums. Â

Â