Steam Deck's 3.4.6 Beta update adds Ray Tracing Support to DOOM Eternal
Steam Deck OS keeps getting better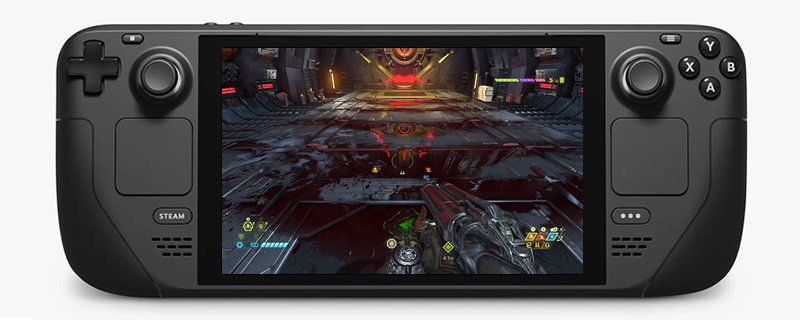 Valve's Steam Deck now supports ray tracing in DOOM Eternal, and full DXR ray tracing support is coming
Valve's new Steam Deck 3.4.6 update has arrived, and it has added support for ray tracing within DOOM Eternal and updated the devices MESA drivers to version 23.1. 
With this new update, Steam Deck now features many functional and performance fixes for games, and fixes graphical issues for Wo Long: Fallen Dynasty. This update also enables ray tracing support within DOOM Eternal, a game that features Vulkan ray tracing on PC. Yes, Steam Deck users can now enable ray tracing!

In addition to this update, Valve's Pierre-Loup Griffais has confirmed that Valve are working on full-on DXR ray tracing support within Steam Deck OS. This feature is "not quite ready yet", but confirms Valve's plans to support ray tracing on their Steam Deck handheld.
Currently, Valve's Steam Deck OS 3.4.6 beta update is only available to Preview Channel user, as it includes several new features that are currently being tested. This update will roll out to more Steam Deck users when its stability has been confirmed, arriving next to Beta Channel users and then to Stable Channel users. 
Why support ray tracing? Isn't it too demanding?
Full on DXR ray tracing support is a big deal for Steam Deck, but it is understandable why its addition would seen unnecessary to some. Given Valve's use of a low-power mobile-oriented SOC within their Steam Deck system, it is arguable that the Steam Deck is not strong enough for games with ray tracing enabled. That said, adding ray tracing support to Steam Deck could encourage developers to invest in performance-oriented ray tracing implementations into some of their games. Given Steam Deck's low resolution screen, the system doesn't need to cast many rays when compared to most gaming PCs.
The more crucial reason why DXR/ray tracing support is critical to Steam Deck is the fact that Valve wants to create a Steam Deck gaming ecosystem, and that means that a next-generation Steam Deck will inevitably be released. With future hardware, ray traced graphics would be a lot more achievable than they are today within the handheld form factor, and preparing for that future now future-proofs Steam Deck on a software level.
With Steam Deck featuring an RDNA 2 graphics chip, it makes sense for Valve to enable ray tracing support for their handheld. It will be interesting to see if many games can utilise this option while delivering playable framerates.
You can join the discussion on Valve's Steam Deck ray tracing plans on the OC3D Forums.