Unopened Copy of NES Super Mario Bros. Sells for Over $100,000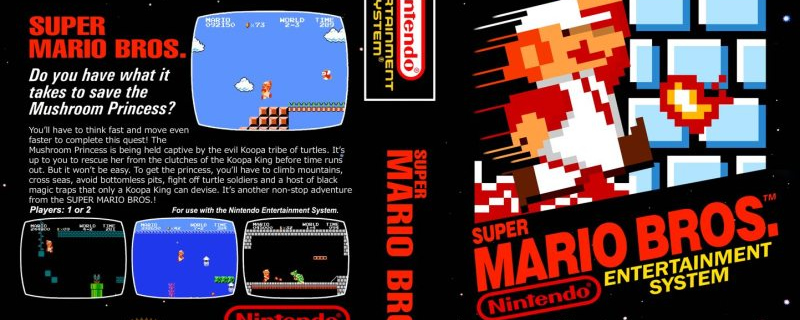 Unopened Copy of NES Super Mario Bros. Sells for Over $100,000
Super Mario Bros. was first released in 1985 for the Nintendo Entertainment system, releasing only a few years after the character first appeared within the Donkey Kong series of video games. Since then, Mario has become Nintendo's mascot, a giant within the gaming world that casts a huge shadow, impacting generations of children and adults alike.
In a recent auction, a copy of Super Mario Bros. has sold for a record price of $100,150, the highest value that any graded video game has ever sold for. Now, before you start searching your NES library for Nintendo classics to flog, it must be noted that this copy of the game is sealed and is a rare "sticker sealed" version of the title, which was only available in select US test markets between 1985 and 1986. Only 17 different games were produced in this test run, and they were only available in New York and Los Angeles for around half a year.  
This mint copy of Super Mario Bros. has been rated with a seal rating of A++ and a Mint Grade of 9.4, selling to a group of collectors, rather than a single individual. This copy is the only known sealed copy of Nintendo's test market version of the game.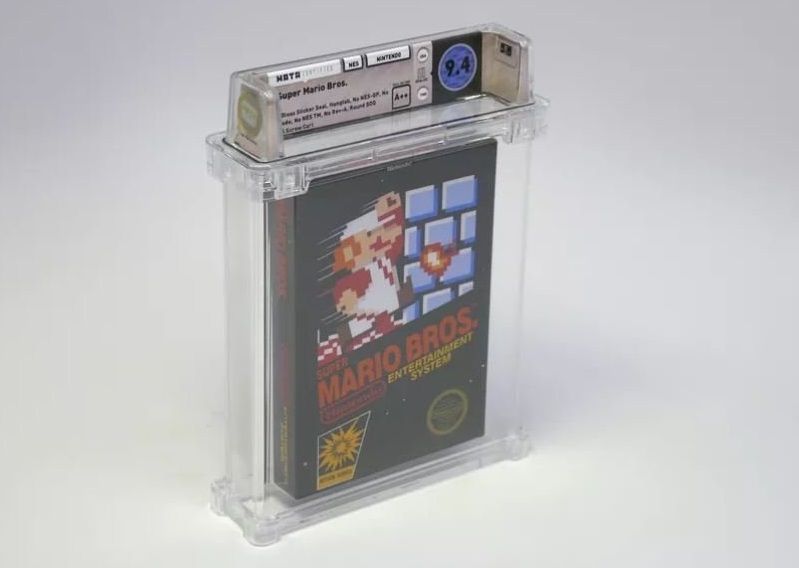 After 1996, Nintendo ramped up production of their NES library, shrink wrapping their games instead of using a sticker seal. This production ramp makes other versions of Super Mario Bros. a lot less rare, making this sealed copy of the sticker sealed edition the cream of the Mario crop in terms of rarity. No other copy like this is known to exist.
This copy of Super Mario Bros is now jointly owned by Jim Halperin, the founder and co-chairman of Heritage Auctions, Rich Lecce a video game collector, and Zac Gieg, an owner of a video game store.
You can join the discussion of Super Mario Bros. selling for over $100,000 at auction on the OC3D Forums.