Valve Celebrates Half-Life's 25th anniversary with a new update and by making the game free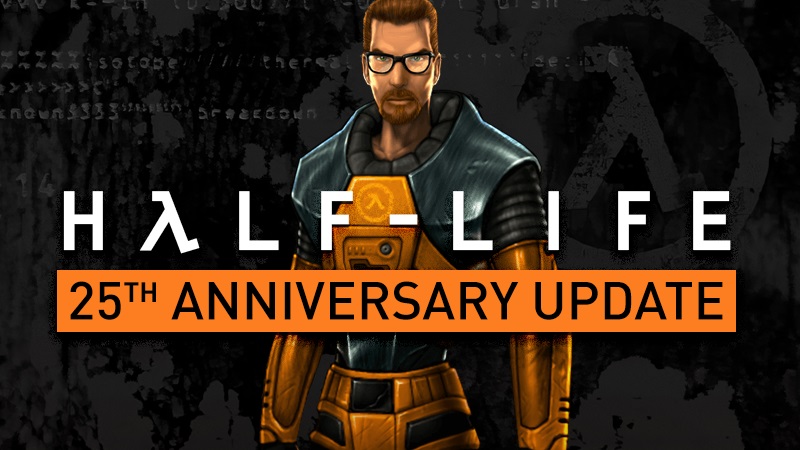 Valve's giving away free copies of Half-Life to celebrate the game's 25th anniversary
Valve are celebrating the 25th anniversary of Half-Life in style. Not only are the company giving away free copies of the game on Steam, they have updated the game to add new content and improve the 1998 classic.
With the game's 25th anniversary update, Half-Life now features updated graphical settings, modern gamepad support, Steam Deck support, and UI scaling for users of high resolution screens. The game also features new content in the form of Half-Life Uplink, what was formerly a CD exclusive mini-campaign demo. New multiplayer maps have been added to the game. Some these maps are newly built by Valve, and others that were previously limited in Half-Life: Further Data CD.
Valve's 25th anniversary update has given PC gamers many great reasons to play or replay their classic FPS. Not only does the game work play better on modern devices, it also features sought after features like wider FOV support. Valve has also made a special 25th anniversary documentary to celebrate the Half-Life franchise. This documentary is available to view for free on YouTube.
While it may be an old game by today's standards, it cannot be denied that Half-Life's one of the most important games in PC gaming history. It is one of the first games to feature real-time storytelling, offering gamers more than just a shooting gallery. Mods for the game also became other popular franchises like Counter-Strike.

Even now, Half-Life remains a much-loved series in the minds of PC gamers. In recent months, Nvidia has even revealed Half-Life 2 RTX, a revamped version of Half-Life's successor with modern visuals and full ray tracing.
You can join the discussion on Half-Life's 25th anniversary update on the OC3D Forums.