Valve releases Steam Chat for iOS and Android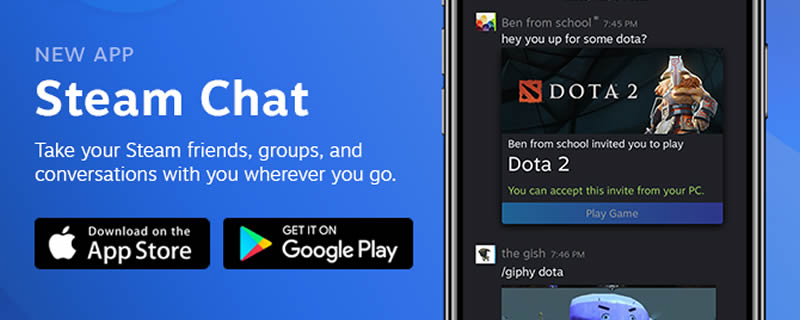 Valve releases Steam Chat for iOS and Android
Valve's Steam platform is in the process of being modernised, with sweeping changes being planned for PC gaming's largest storefront. Today, Valve is being attacked in multiple fronts, with Discord eating away at the user base of Steam's chat system while the Epic Games Store brings more and more exclusive titles into the fold with attractive revenue share models.Â
Steam has to change, there is no question about it. Valve needs to continue to innovate or risk getting left behind by their competitors. The first part of this modernisation process came with Steam's updated chat system, and this new chat system has been brought to mobile platforms via the Google Play Store and the Apple App Store, making Steam chat accessible on mobile phones and tablets.
Now, Steam's chat systems will be available on the go, offering users access to their friends list, "Rich Chat", which includes " higher fidelity links, videos, tweets, GIFs, Giphy, Steam emoticons, and more", the ability to send invite links from your mobile phone, enter group chats enable custom notifications for a friend-by-friend or group-by-group basis. Â
Moving forward, Valve plans to improve their Steam Chat app by adding voice chat support, while also updating their standalone Steam app to focus more on security, giving users access to better Steam Guard options and a new UI for improved app navigation. Valve's Steam client on PC is also set to receive some major updates.Â
Â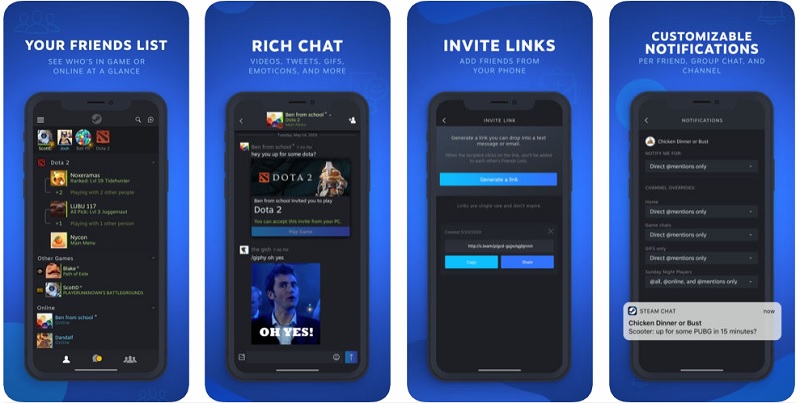 Â
Steam's Chat App is available to download on the Apple App Store on iOS and via Google Play on Android.
You can join the discussion on Valve's new Steam Chat App for iOS and Android on the OC3D Forums.Â