Warhammer 40K: Boltgun now has a release date
Warhammer 40,000: Boltgun is the 90s shooter we should have had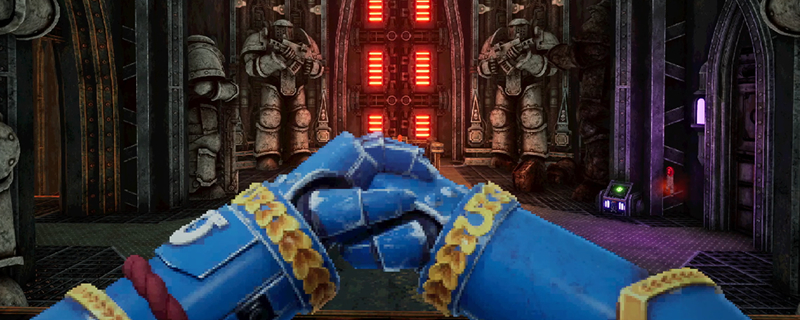 Warhammer 40K: Boltgun is getting released on May 23rd
Auroch Digital and Focus Entertainment have confirmed that Warhammer 40K: Boltgun will be releasing on May 23rd, arriving on PC (through Steam), PlayStation 4, PlayStation 5, Xbox One, Xbox Series X/S, and Switch. 
Warhammer 40K: Boltgun is one of many "Boomer Shooter" projects, games that are designed to emulate the look and feel of 90s FPS classics while offering gameplay that will be appealing to both old-school gamers and modern players alike. To put it another way, Warhammer 40K: Boltgun is designed to be a game that comes straight from the dreams of 90s Warhammer fans.

In essence, Boltgun is what happens when you base a 90s DOOM game inside the Warhammer 40K universe. As you will see in the trailer below, Boltgun is all about heavy weaponry, daemon slaughter, heavy metal, and chunky pixels. Players control a single Space Marine as they battle across the galaxy against Chaos Space Marines and the daemons of Chaos.
Below is what Auroch Digital and Focus Entertainment had to say about Warhammer 40,000: Boltgun.
     Load up your Boltgun and plunge into battle headfirst! Experience a perfect blend of Warhammer 40,000, classic, frenetic FPS gameplay and the stylish visuals of your favourite 90's retro shooters.

Play a battle-hardened Space Marine on a perilous mission across the galaxy, as they battle against the Chaos Space Marines and daemons of Chaos.

In glorious boomer shooter style, unleash your devastating Space Marine arsenal as you blast through an explosion of sprites, pixels and blood. Run, jump and charge across huge levels to shoot, shred and slice the worst heretics across the galaxy!

– Dive into a visceral combat experience, complete with viciously satisfying gunplay, high mobility and buckets of blood to reward your skills
– Dominate the battlefield with the awesome firepower and heavy metal of a Space Marine's devastating arsenal
– Experience the ultimate homage to retro shooters, blending stylish visuals with fluid, modern FPS gameplay
You can join the discussion on Warhammer 40K: Boltgun's release date on the OC3D Forums.