Big performance to small form factors – Corsair launches their MP600 Mini M.2 2230 SSD
Want a 1TB Steam Deck? Corsair now has an SSD option for that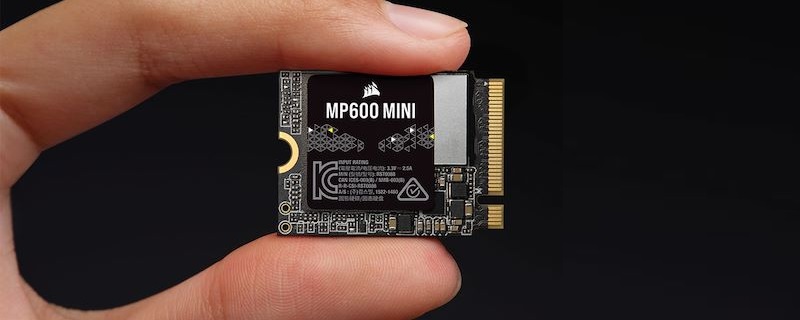 Corsair's MP600 Mini SSD is a great option for Steam Deck, Surface Pro 8/9, and other mini PCs
Corsair has expanded their MP600 range of SSD with a new compacted option that is designed for ultra-compact PCs and handheld devices like Valve's Steam Deck and ASUS's ROG Ally. Meet the Corsair MP600 Mini, a new PCIe 4.0 M.2 2230 SSD that features 3D TLC NAND and sequential read/write speeds that can reach speeds of 4,800MB/s.
With its compact M.2 2230 form factor, the Corsair MP600 Mini can fit into pretty much any compact PC, offering 1TB of storage to users in its current configuration. Corsair has confirmed that more capacity options for this SSD are on the horizon, though we cannot confirm that these capacity options are at this time.

When active, Corsair rates this SSD's average power consumption at 4.3 watts, and its graphene heatspreader is designed to keep this SSD relatively cool under load, and the simplicity of this design makes this mini SSD compatible with almost all systems (good luck fitting a beefier heatsink inside a Steam Deck).
With this SSD being a PCIe 4.0 drive, the Corsair MP600 Mini exceeds the capabilities of Valve's PCIe 3.0 Steam Deck gaming handheld. This means that this SSD will never fully stretch its legs within Valve's handheld, though it also means that this SSD can max out the system's storage/performance potential.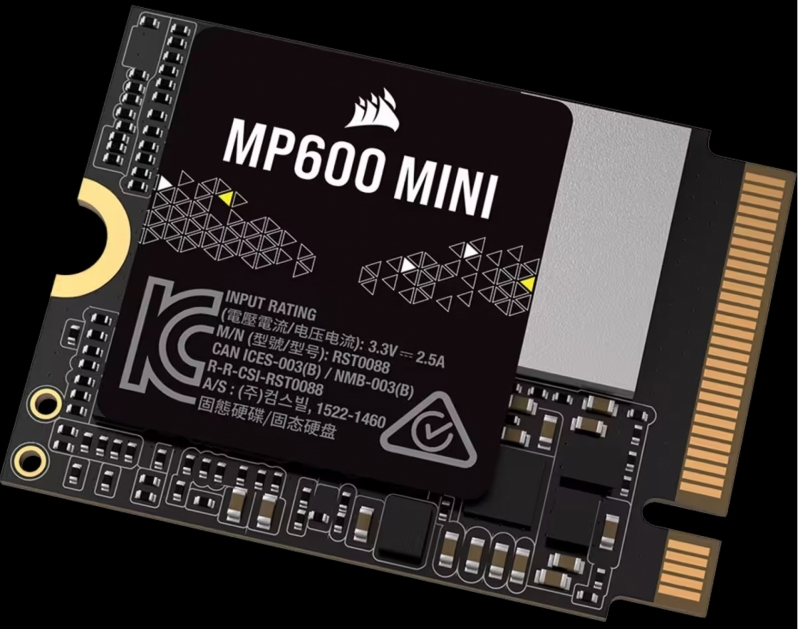 Thanks to the use of M.2 2230 SSDs in Microsoft's Surface Pro 8/9 systems and in gaming handhelds like Valve's Steam Deck, there is growing demand for high performance compact storage solutions. Corsair's MP600 Mini is one of many new M.2 solutions that offer consumers M.2 2230 storage options, and we expect this part of the storage market to continue to grow, especially as handhelds like the ROG Ally grow the handheld gaming PC market.
If you want to upgrade your Steam Deck with a larger SSD, you can read our guide here. 
You can join the discussion on Corsair's MP600 Mini M.2 2230 SSD on the OC3D Forums.