Galax launches their HOF Extreme 50 PCIe 5.0 SSD
A faster 12 GB/s model is on the horizon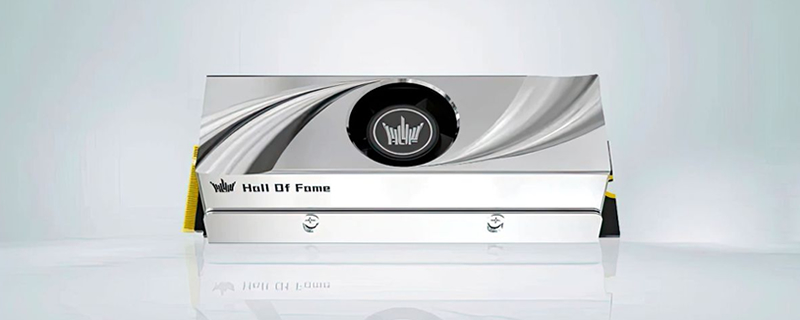 Galax reveals their Hall of Fame Extreme 50 PCIe 5.0 SSD
Galax has officially launched their HOF (Hall of Fame) Extreme 50 PCIe 5.0 SSD in China, with retail availability being expected in the near future at local retailers. This PCIe 5.0 SSD will launch with 1TB and 2TB capacities, with both models featuring a polished silver heatsink which is actively cooled by a fan. 
With the 2TB model having a retail price of 2499 yuan (almost £300), Galax' latest Hall of Fame SSD is on the expensive side of the SSD spectrum. This SSD utilises a Phison E26 SSD controller and 232-layer 3D NAND from Micron. Below are the specifications of this drive's 1TB and 2TB models. 

– GalaxHOF EXTREME 50 1TB – 9500 MB/s & 1300K IOPS (read), 8500 MB/s & 1100K IOPS (write)
– GalaxHOF EXTREME 50 2TB – 10000 MB/s & 1500K IOPS (read), 9500 MB/s & 1250K IOPS (write)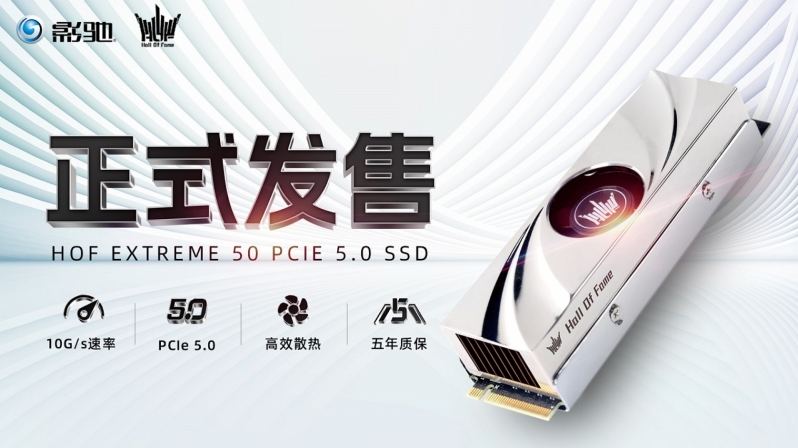 In the future, Galax plans to release a faster version of this PCIe 5.0 SSD that will deliver 12 GB/s sequential read speeds. This drive is expected to use different NAND than their newly launched HOF Extreme 50 SSD, enabling the increased performance of their planned faster model.
You can join the discussion on Galax's HOF Extreme 50 PCIe 5.0 SSD on the OC3D Forums.