Sabrent's Amazon Black Friday UK Deals
New Page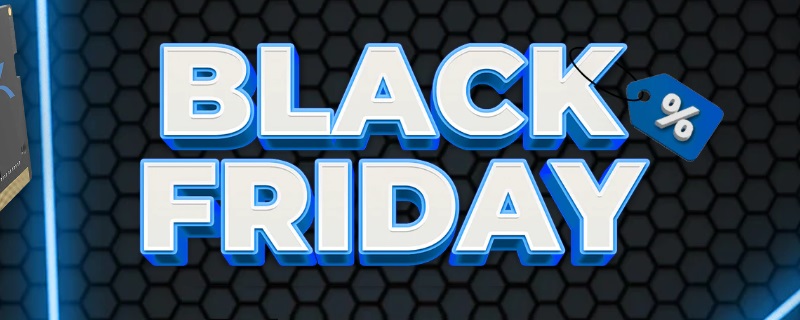 Let's have a look at Sabrent's Black Friday UK Deals
I'll be honest, I was a little disappointed when Sabrent sent us their list of Black Friday deals for the UK. I wanted to see some discounts on their SSDs, but what we have here are healthy discounts on many of Sabrent's other product lines. Yes, Sabrent doesn't just make SSDs.
Sabrent offers a wide range of products to their customers, specialising in USB hubs, storage adaptors, and storage technologies. Below we will list some of our favourite Sabrent product deals that are available through Amazon UK.

These offers are only available to Amazon Prime members, whether they are taking advantage of Amazon's free 30-day trial or are full paying Prime members. Remember, if you are subscribed to Amazon Prime Video, you are also an Amazon Prime Member. You can subscribe to Amazon's Prime service here, with new members getting their first 30 days on the service for free.
Portable Storage Enclosures
Want to build a cheap external SSD? These two enclosures should spark your interest. I personally own both of these products, and they can be great homes for any unused SSDs (or laptop HDDs for the SATA enclosure) that may be in your possession. If you combine these enclosures with new SSDs, you may even be able to beat the price of pre-built portable SSDs, while also having the satisfaction of making it yourself.
These enclosures can also be useful for expanding the storage potential of modern consoles, adding a tonne of HDD or SSD storage to help you free up your systems' limited internal SSD space. 
– Sabrent 2.5-inch SATA to USB 3.0  SSD Enclosure – £7.99
– Sabrent PCIe NVMe & SATA M.2 to USB 3.2 SSD Enclosure – £24.19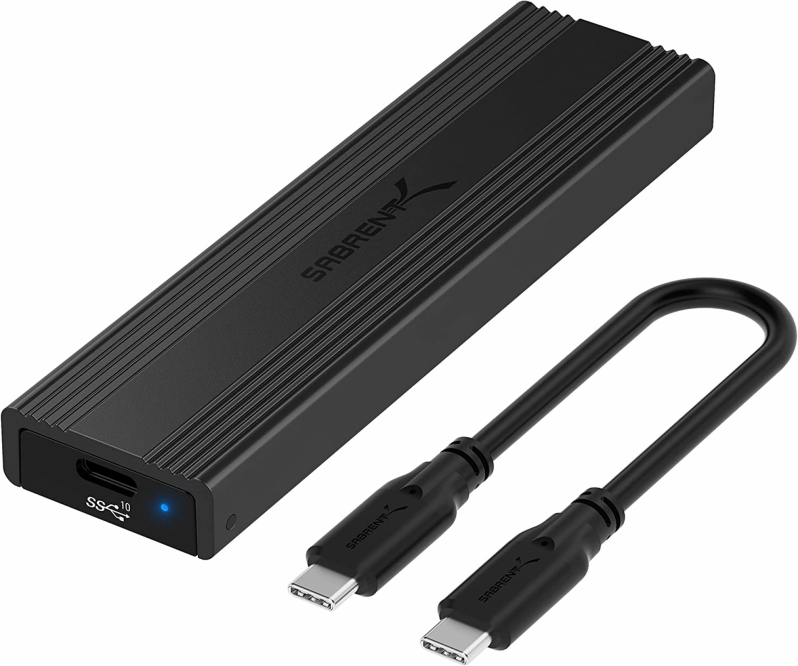 SSD Heatsinks
For PS5 owners, Sabrent's custom PS5 M.2 heatsink is a great option if you plan to install an NVMe SSD that doesn't come with one pre-installed. With a Black Friday price of £9.99, this heatsink is a great deal.  
– Sabrent M.2 NVMe Heatsink for PlayStation 5 consoles -£9.99
– Sabrent M.2 2080 Rocket SSD heatsink – £18.99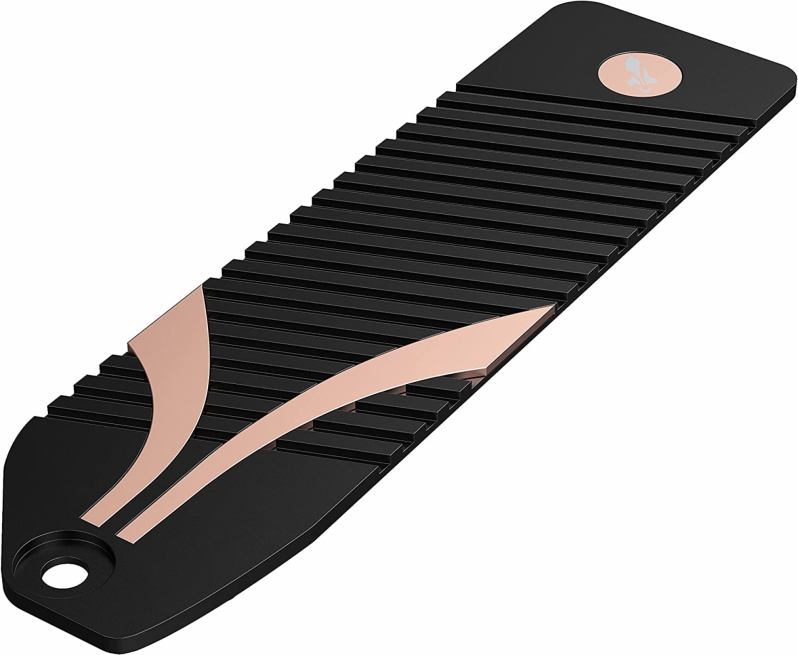 HDD docking Devices  
Most long-time PC enthusiasts have a few HDDs laying around somewhere, and many of them contain data that may become useful at some point. Adding a new HDD to your main PC may not be a difficult process if you need to access some of these legacy files, but it is a lot easier to plop your drives into a HDD docking station like this. It even works with SSD storage. 
This docking station can also double up as a HDD enclosure when travelling, allowing users to safely transport their drives while also giving users an option to easily connect their drive to other PCs on the go. Not everyone needs this kind of product, but if you do, it is a godsend. 
– Sabrent USB 3.0 to SATA External HDD Docking Station for 2.5-inch and 3.5-inch HDDs/SSDs – £22.39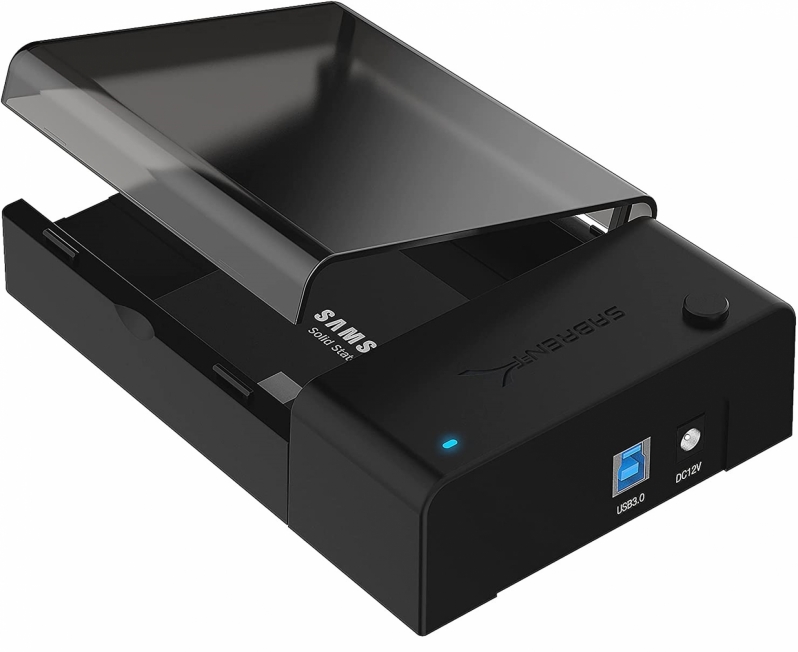 USB Hubs
USB hubs can be incredibly useful, especially if your PC's main I/O is hard to access. Hubs also allow PC users to place USB ports at easy to reach locations, making it easier to insert USB thumb drives, adaptors, and other products. These buttoned hubs can also be useful for situations where you want to unplug and reinsert devices, making the process a simple button press. Alternatively, hubs like this can be used for device charging or for powering other USB devices, where the on/off switches gain an interesting new use. Ultimately, USB hubs can be very useful, and the Sabrent models below are a good deal.    
– Sabrent 4-way USB 3.0 Data Hub with Individual Power Switches – £8.50
– Sabrent 4-way Powered USB 3.0 Data Hub with Individual Power Switches and an included 5v 2.5A power adaptor – £14.99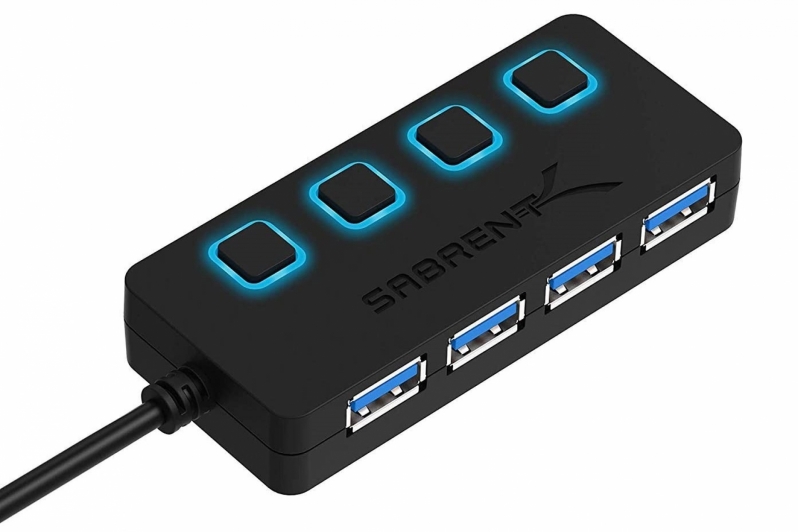 More Amazon Black Friday Deals are available to see on Amazon's website. Please let us know if you grab any bargains on our social media channels. You can have a look at our favourite Black Friday SSD deals here.
 You can join the discussion on Sabrent's Black Friday Deals on the OC3D Forums.