Sabrent's Rocket 2230 M.2 SSD is in stock in the UK
These SSDs are ideal for Steam Deck and Surface Pro upgrades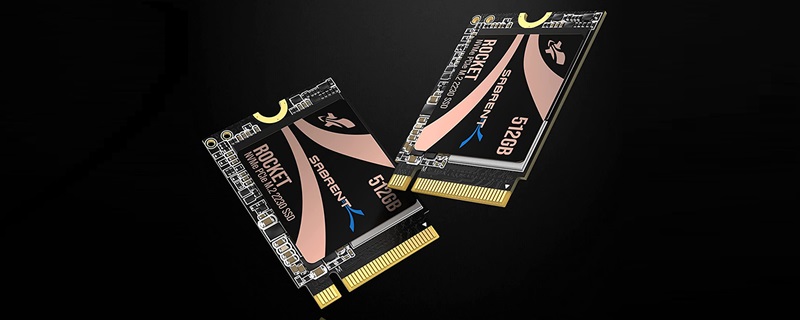 Sabrent's ultra-compact Rocket 2230 SSDs are now available in the UK
The M.2 2230 form factor offers system integrators access to a large amount of storage within a tiny form factor, making it perfect for portable gaming devices like Valve's Steam Deck and compact PCs like Microsoft's Surface series. While the M.2 2230 form factor is incredibly from the perspective of compact PC makers, problems arise when it comes time to upgrade your system's SSD. M.2 2230 SSDs are awesome, but they aren't widely available. Sabrent's now changing that. 
With their new Rocket 2230 SSD, Sabrent plans to offer consumers 256GB, 512GB, and 1TB M.2 2230 SSD models that offer PCIe 4.0 performance and sequential read speeds that max out at 4750 MB/s with the drive's 1TB model.

The Rocket 2230's form factor and capacity options make the drive ideal as an upgrade option for Valve's Steam Deck portable gaming system, or Microsoft's M.2 2230 compatible Surface series devices. With its combination of Micron 176-layer TLC NAND and a Phison E21T SSD controller, this SSD offers the performance and storage capacity to take many portable PCs to the next level. 
UK Availability and pricing
Right now, Sabrent's Rocket 2230 SSDs are now available on Amazon UK, though stock of these SSDs are expected to sell out fast. These drives are more costly than most NVMe SSDs on a per GB basis, which means that you should probably look for a different drive if your system can contain a full-sized M.2 2280 SSD. If you need a M.2 2230 drive, Sabrent's new Rocket drives are faster and cheaper than many of the alternatives that you can see online.    
– Sabrent Rocket 2230 256GB PCIe 4.0 M.2 NVMe SSD – £49.99
– Sabrent Rocket 2230 512GB PCIe 4.0 M.2 NVMe SSD – £89.99
– Sabrent Rocket 2230 1TB PCIe 4.0 M.2 NVMe SSD – £149.99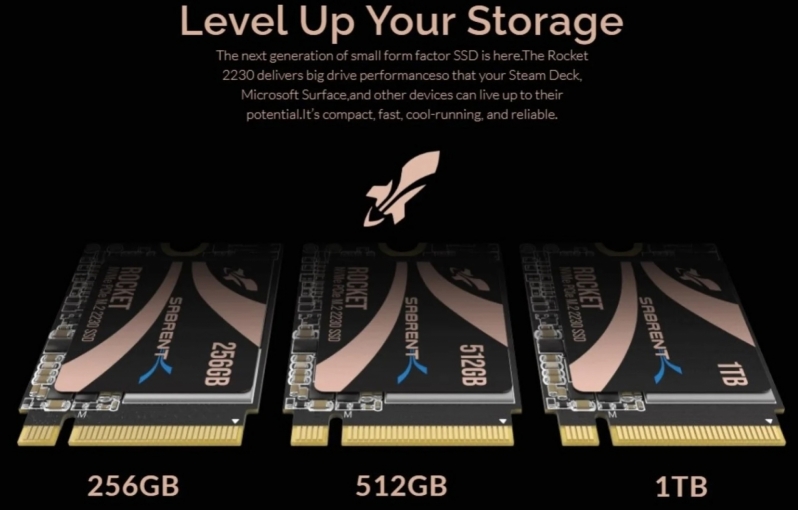 If you want a 1TB SSD that fits within the compact M.2 2230 form factor, Sabrent's new Rocket 2230 SSD is a great option. There are few companies that are attempting to compete within this niche area of the PC market, and that fact alone makes Sabrent's entry into the M.2 2230 SSD market a great thing. If you are a Steam deck owner that wants more ultra-fast SSD storage, this drive will be a must buy for you, especially if you are using a 64GB Steam Deck.
Again, if your system can fit a full sized NVMe SSD, Sabrent's Rocket 2230 is not the SSD for you. You can get better pricing and performance from full sized M.2 SSDs. The Rocket 2230 is for users who need an M.2 2230 sized SSD, and it fills that niche well. 
You can join the discussion on Sabrent's Rocket 2230 SSDs on the OC3D Forums.