Samsung plans to launch a 980 PRO SSD with a PS5-compatible heatsink later this year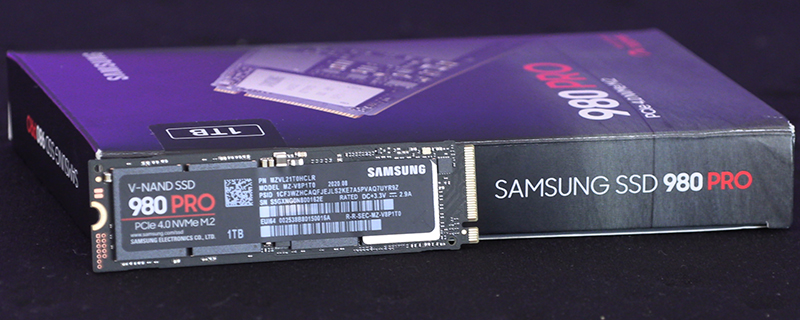 Samsung's new 980 PRO model will come as great news for PS5 owners and PC builders
Samsung's 980 PRO SSD is an excellent PCIe 4.0 SSD option for PC and console gamers, offering users sequential read speeds as high as 7,000 MB/s and high levels of general SSD performance thanks to the drive's in-house Elpis controller and the company's latest 3D V-NAND flash chips. 
In an email this morning, Samsung representatives contacted us to confirm that their 980 PRO PCIe 4.0 M.2 NVMe SSD (when used with a compatible heatsink) met all of Sony's hardware requirements to support the PlayStation 5's expandable storage feature. This feature was enabled as part of PlayStation 5's September System Software update, which was made available to all system owners yesterday. More information about this update is available here. 
Additionally, Samsung has confirmed that a "game-changing 980 PRO SSD" will be released later this year that features a built-in heatsink. This heatsink should be PlayStation 5 compatible, eliminating the need to purchase 3rd party heatsinks for console compatibility. This option will also be useful to PC builders who use motherboards that lack integrated M.2 SSD heatsinks. 
    With the news of the PlayStation 5 system software update, wanted to share some exciting information on the storage expansion.

The Samsung 980 PRO PCIe 4.0 NVMe M.2 SSD, when installed with a compatible heatsink (sold separately), meets PlayStation's published requirements for users who have completed the PS5 September System Software Update to expand storage on their PlayStation 5 console.

PS5 players can store and play PS5 games, PS4 games, and media apps directly from the high-speed 980 PRO M.2 SSD. Leveraging Samsung's innovative V-NAND, in-house controller, and thermal management technologies, the power-efficient 980 PRO SSD not only supports lightning-fast uploading and game launching, but also sustained performance – thus enabling PS5 gamers to play games from the SSD for hours without performance degradation. 

Samsung plans to introduce the game-changing 980 PRO SSD with a built-in heatsink later this year.
Currently, Samsung's 980 PRO 1TB SSD is available for £168.64 through Amazon UK, while the 2TB model is available for £339.98. Samsung has not commented on the pricing of their heatsinked 980 PRO SSD model, which will become available for purchase later this year.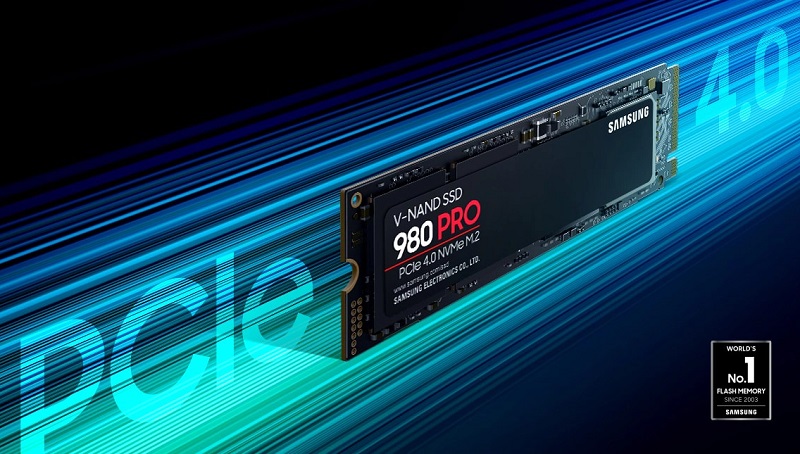 While under heavy workloads, modern PCIe 4.0 SSDs can quickly reach high temperatures, especially under heavy write scenarios. These thermals are one major reason why heatsinks have become a useful addition for many PCIe 4.0 SSDs, especially when they are used in systems that will make heavy use of the drive.   
Adding a heatsink to Samsung's next 980 PRO SSD model will be a good change for PC builders and console users alike. This addition will remove the need for PC/console upgraders to install 3rd party heatsinks, simplifying their system's upgrade process. 
You can join the discussion on Samsung's planned PS5-friendly heatsinked 980 PRO SSD model on the OC3D Forums.