Western Digital Promises to Do Better Following SN550 QLC Scandal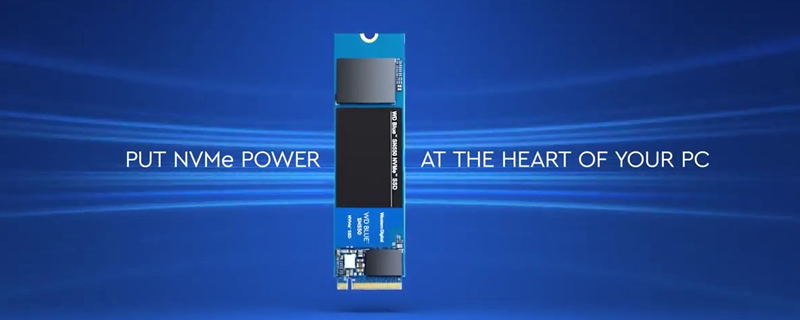 Western Digital Promises to Do Better Following SN550 QLC Scandal
Western Digital has been caught tampering with the specifications of their SN550 SSD, a drive that was praised for its value for money and as one of the best entry-level NVMe SSDs on the market. 
To make a long story short, Western Digital changed the NAND and firmware of their SN550 series drives in June 2021, switching out the drive's NAND for slower QLC NAND. This impacted the performance of newly manufactured drives and frustrated customers who purchased the drives based on early reviews of TLC-based SN550 drives. 
What's the Problem? 
When building SSDs, NAND type matters. QLC NAND had lower performance levels than TLC NAND but is significantly more affordable. TLC (Triple Level Cell) contains three bits per NAND cell, while QLC (Quad Level Cell) NAND contains four bits. The extra complexity of QLC NAND impacts the NAND's performance and reliability, especially in write-heavy workloads. 
While Western Digital's new QLC-based WD Blue SN550 drives offer comparable levels of read performance to its TLC-based predecessor, the same cannot be said for the drive's write speeds. That said, write speeds only take a major dip after the SSD's SLC cache is exhausted. 
WD Blue SN550 drives utilise a 12GB SLC (Single Level Cell) NAND cache, giving their drives a large write buffer to enable higher write performance levels during small write applications. Once this cache is exhausted, Western Digital's SN550 SSD is forced to write to its QLC NAND directly, dramatically lowering the drive's write performance. These lowered write performance levels only apply once the drive's 12GB of SLC cache is exhausted. 
Once the WB Blue SN550's SLC cache is exhausted, older TLC-based models will deliver write speeds of around 600MB/s while the new QLC-based model is said to offer sustained write speeds of 390 MB/s. In sustained write workloads, Western Digital's older SN550 models offer a greater than 50% increase in sustained write performance over its newer QLC-based model.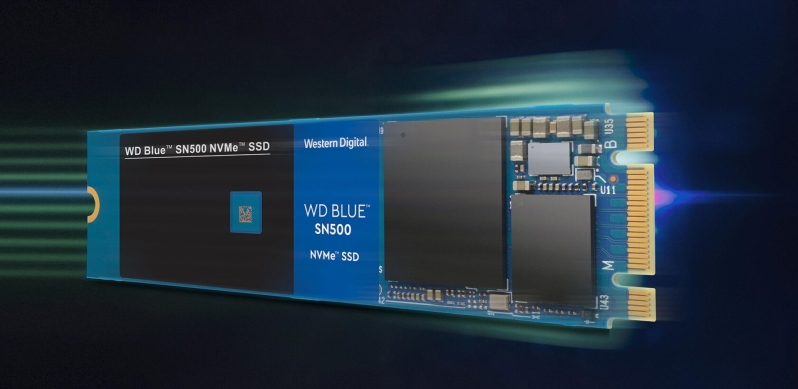 Western Digital Vows to Do Better
To ExtremeTech, Western Digital released the following statement regarding their WD Blue SN550 series drives. 
   [I]n June 2021, we replaced the NAND in the WD Blue SN550 NVMe SSD and updated the firmware. At the time, we updated the product data sheet. For greater transparency going forward, if we make a change to an existing internal SSD, we commit to introducing a new model number whenever any related published specifications are impacted. We value our customers and are committed to providing the best possible solutions for their data storage needs.

For any WD Blue SN550 NVMe SSD with the new configuration that is under warranty but does not meet performance requirements, customers can reach out to our Customer Service team for assistance with replacement.
In the future, Western Digital promised to avoid making the same mistakes again by making sure that they release SSDs under a new model number if such large specifications changes are ever made again. 

Users of Western Digital's QLC-based SN550 drives should be able to return their drives to Western Digital and get them replaced with a TLC-based drive if their drives do not meet their expectations. 
Does this really matter? 
We have heard a lot of arguments about Western Digital's SN550 SSD redesign. For most applications, Western Digital's new SN550 drives will offer seemingly identical performance to older models, as the drive's QLC NAND performance only becomes a negative factor under heavy sustained drive writes. That said, readers of older reviews will expect better performance than this, and while most users will mostly be reading from their SSDs, that doesn't mean that Western Digital's NAND change does not impact the SN550's user experience.
While it is true that most PC users rarely write more than 12GB of data at a time (the size of the SN550's SLC cache), Western Digital's NAND downgrade still results in user experiences that do not reflect those of early reviewers/users. Newer users are given a lesser product, and Western Digital's attempt to sell their customers a cheaper drive under the SN550 name is dishonest and morally wrong. So yes, changes like these do matter
Western Digital's pledge to release new drives with new models numbers when changes like these are made is a positive one. It's just sad that Western Digital didn't realise that they should have done this sooner. 
You can join the discussion on Western Digital pledging to do better following their SN550 QLC downgrade scandal on the OC3D Forums.