From concept to reality – ASUS showcases their ROG Ally at Computex
Is that a Switch-like ROG Ally prototype?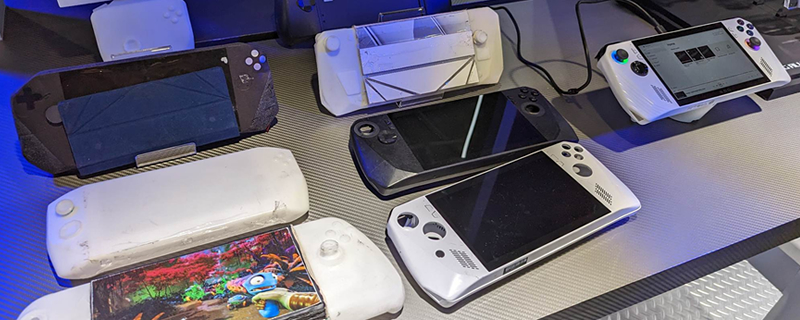 ASUS showcases their early ROG Ally Prototypes at Computex 2023
At Computex 2023, ASUS showcased their ROG Ally handheld alongside a series of prototype devices, prototypes that ASUS used to create develop the look and feel of their PC gaming handheld, a handheld that is now available to pre-order in the UK. 
When showcasing their ROG Ally handheld at Computex, ASUS were marketing the #PlayALLYourGames, highlighting the biggest advantage that ASUS' ROG Ally has over its main competitor, Valve's Steam Deck. Unlike Valve's Steam Deck, ASUS' ROG Ally is a Windows 11 powered device, requiring no translation layers or workarounds to get Windows PC games to run on the device. The ROG Ally supports all PC games and requires no verification program.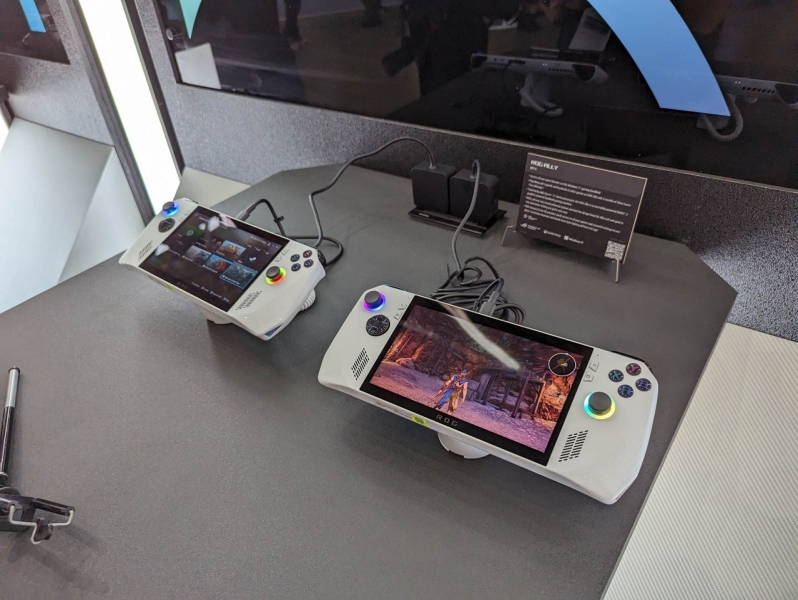 At Computex, ASUS had a table that was filled with ROG Ally concepts, which showcased how they took the idea of a PC gaming handheld and refined that idea into what became the ROG Ally. Below we can see an early prototype that appears to have removable Nintendo Switch-like controllers, and designs that feature differing gamepad and grip designs. 
Based on the image below, ASUS' ROG Ally could have been a larger device, and its gamepad could have been very different.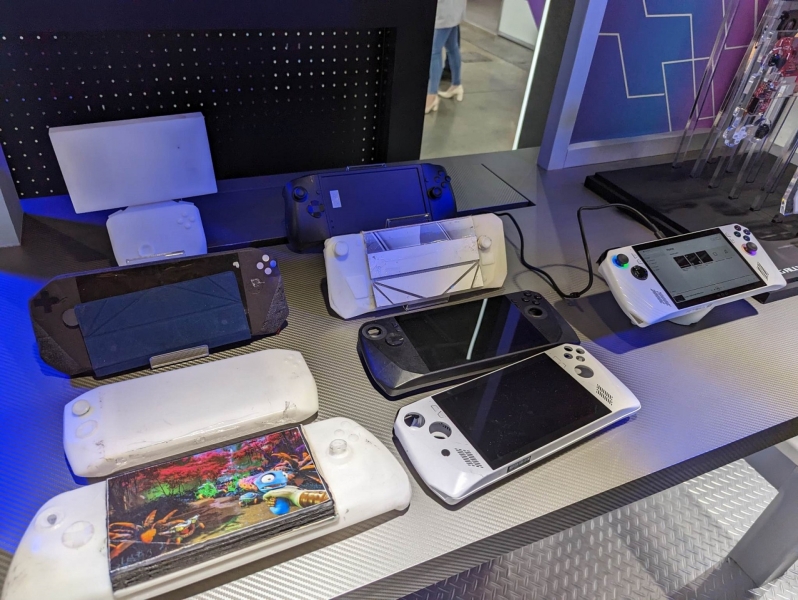 Below we can see an exploded view of ASUS' ROG Ally, showcasing the device's heatsink design, its PCB, and its gamepad components. It is clear that the ROG Ally has a more complex cooling solution than Valve's Steam Deck, featuring two fans and a split heatsink design. ASUS has claimed that their ROG Ally is much quieter than Valve's Steam Deck, and they have also claimed that their handheld is more lightweight, stating that their handheld only weighs 608 grams, which is around 60 grams lighter than Valve's Steam Deck.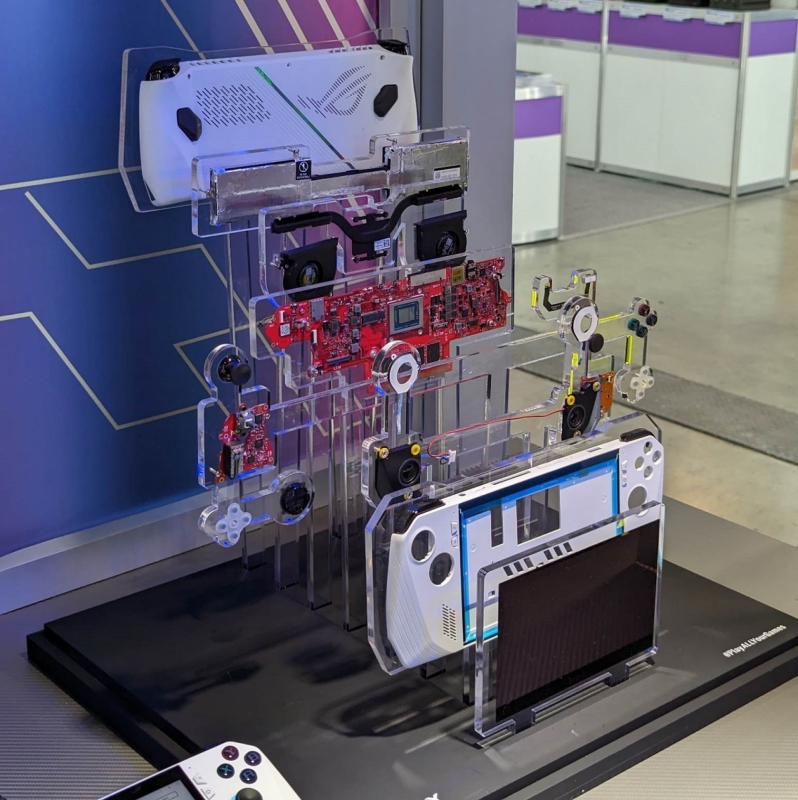 With their ROG Ally handheld, ASUS are hoping to start a portable Windows gaming revolution, something that will force Microsoft to redesign elements of Windows 11 to suit the needs of Ally-like handhelds.
Is the ROG Ally the future of portable gaming? You can join the discussion on ASUS showcasing their ROG Ally handheld at Computex on the OC3D Forums.