HP's Latest OMEN 16 will be the first laptop to offer Ryzen 5000 and RDNA 2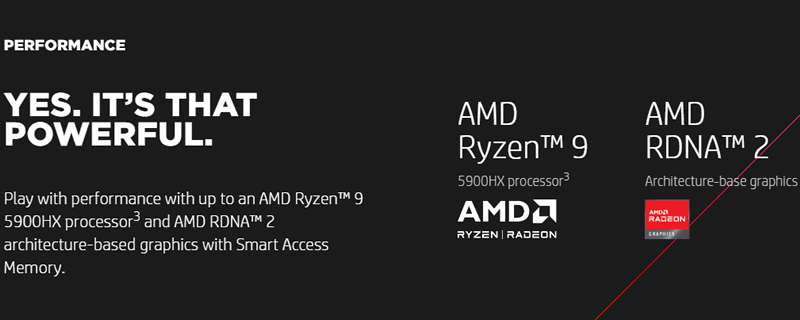 HP's Latest OMEN 16 will be the first laptop to offer Ryzen 5000 and RDNA 2
A lot has changed for AMD in recent years, so much so that they are now a top contender within the CPU and GPU markets, delivering high-end performance levels that are competitive with Intel and Nvidia.  
On the CPU side, AMD has Ryzen 5000, and on the GPU side, they have RDNA 2, two innovative architectures that deliver heightened efficiency and performance. These two factors are critical for the laptop market, and AMD's recent gains have finally allowed the company to re-enter the gaming notebook space after years of absences. Today, the prospect of an All-AMD laptop is not a joke. 
HP has revealed the first all-AMD gaming notebook, with their latest OMEN 16 design offering CPU options as high-end as AMD's Ryzen 9 5900HX and an unannounced RDNA 2 mobile graphics processor. This laptop will be paired with a 16.1-inch 1440p IPS monitor with q maximum refresh rate of 165Hz. HP has also kitted out this system with 16GB (2x8GB) and 32GB (2x16GB) DDR4 memory options, with both options featuring 3200MHz speeds.  
With their new OMEN 16, HP has noted that this laptop supports AMD's Smart Access Memory technology. However, AMD's SmartShift technology is not mentioned on HP's OMEN 16 product page.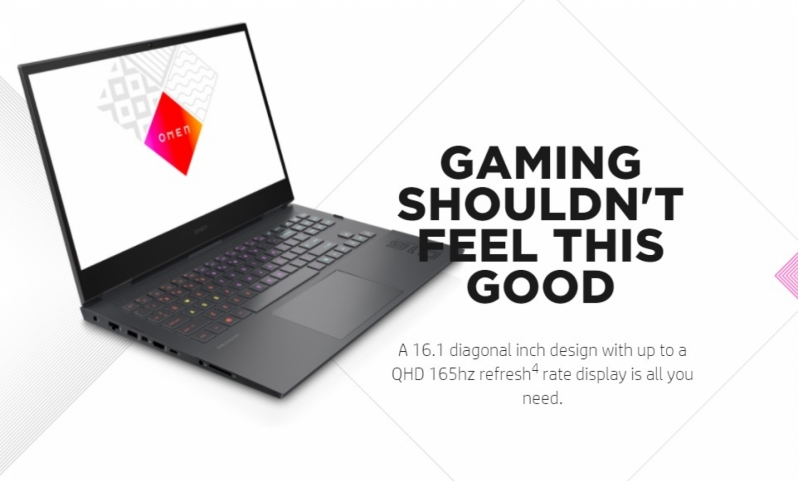 Entering the gaming notebook market is a big step for AMD, as new notebook designs often take years to develop. Notebook makers do not adopt new CPU/GPU makers lightly, as they need to trust their hardware partners to create capable products to place within their systems. AMD had to prove itself to get their hardware within gaming notebooks, highlighting the trust that AMD has managed to cultivate with their OEM partners and the trust that those partners have in AMD's hardware roadmap and their ability to execute on that roadmap. 
The specifications of the RNDA 2 graphics card within HP's latest OMEN 16 remains unknown. We expect AMD to reveal their RDNA 2 mobile products at Computex 2021. 
You can join the discussion on HP's All-AMD OMEN 16 Gaming Laptop on the OC3D Forums.