Intel's Ghost Canyon NUC brings hardware modularity to a new level – Supports dedicated graphics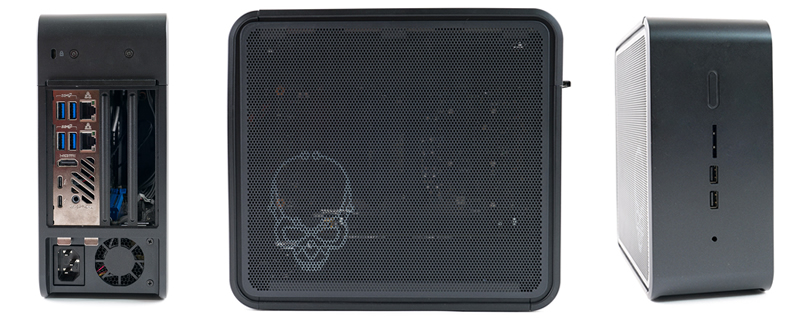 Intel's Ghost Canyon NUC brings hardware modularity to a new levelÂ
Intel's NUCs are amongst the most compact PCs available, fitting into a form factor that can typically be strapped onto the backs of monitors or used to take up minimal desk space.Â
The problem most associated with the NUC form factor is its lack of upgradability. More often than not it's notebook-grade hardware that's been compacted into a tiny form factor, leaving little room within for modularity or upgradability. This is what Intel plans to address with Ghost Canyon, and their modular "The Element" modular PC concept. This information from this article comes from koolshare, where everything there is to know about the NUC has leaked.Â
When looking at Intel's Ghost Canyon NUC, we can see that there are two major changes that separate this NUC from prior hardware generations. First, there is space for a full PCIe 16x graphics card, enabling GPUs that are up to eight inches in length to be installed. These GPUs must consume less than 225W of power, and fit within the double-width form factor.
Next, we can see that the core of Intel's new NUC is modular, fitting onto what looks like a custom PCIe 16x card that contains a processor, DDR4 memory and several M.2 devices. This card can contain a processor that features up to eight cores and sports a variety of I/O options that include USB 3.1, 2x GbE ports, twin Thunderbolt 3 ports and HDMI.   Â
 Â
With the main motherboard component of Ghost Canyon being replaceable, Intel has created a new NUC form factor that could offer years of upgrade options. Both the CPU and dedicated GPU components of this hardware can be replaced, making the NUC's core frame and power supply reusable.Â
Using Ghost Canyon, PC gamers can create a full-on gaming PC within a console-like form factor. Better still, Ghost Canyon offers PC gamers upgrade options where older NUCs couldn't. Assuming that Intel supports this form factor, we can expect to see CPU/motherboard upgrade options for Ghost Canyon in the coming years.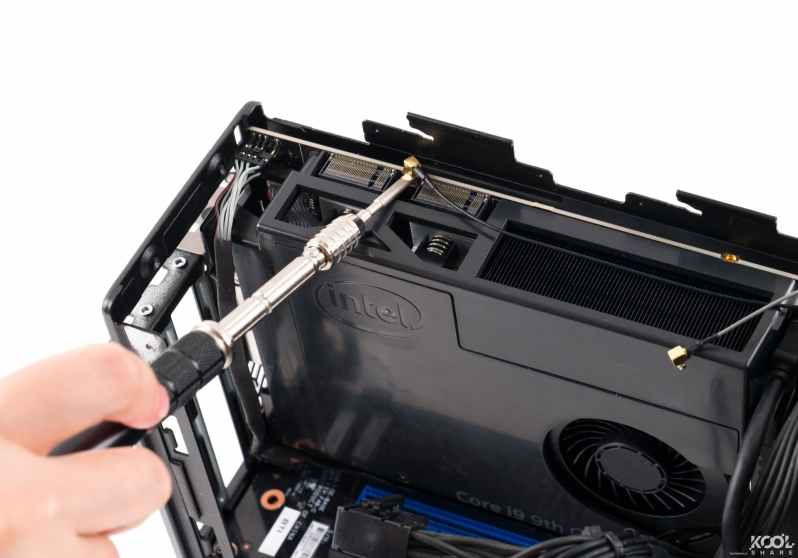 Â
On the main motherboard section of the system, Ghost Canyon users can expect to find a BGA processor with its own dedicated heatsink, two DDR4 RAM SODIMM mounting locations and space for two M.2 cards.Â

CPU options for this NUC include the i9-9980HK, the i7-9750H and the i5-9300H. All of these processors ship with integrated Intel UHD 630 series graphics chips.Â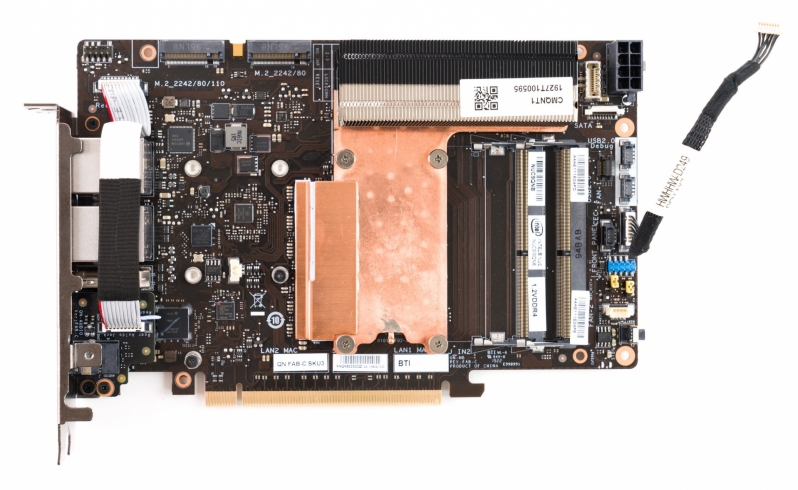 Â
The NUC offers users enough space for a dual-shot graphics card that up to eight inches in length. This makes the enclosure well suited for small form factor graphics cards. This can include GPUs like the RTX 2060 series, and also some higher-end GPU models. Remember that these GPUs must also consume less than 225W of power.Â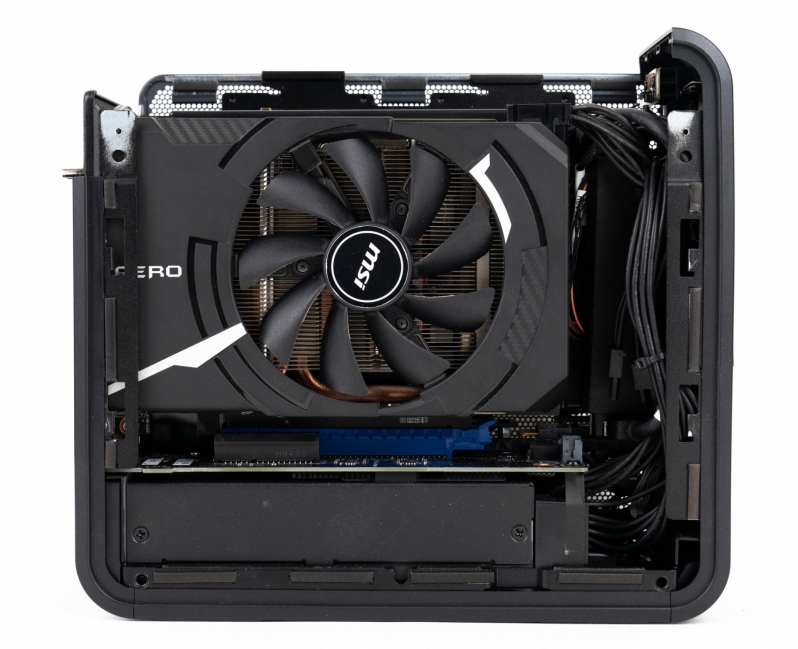 Â
With Ghost Canyon, Intel is clearly trying to take their NUC family of products in a bold new direction. This move makes sense given today's competitive market, and Intel's plans to create dedicated graphics cards.Â
By the end of 2020, Intel is expected to be selling Xe series graphics cards to consumers. This could make Intel's latest NUC a great purchase for some professional users, offering users a compact PC that has the potential to deliver high-end performance.Â
You can join the discussion on Intel's Ghost Canyon NUC on the OC3D Forums.Â