Nintendo Switch OLED Announced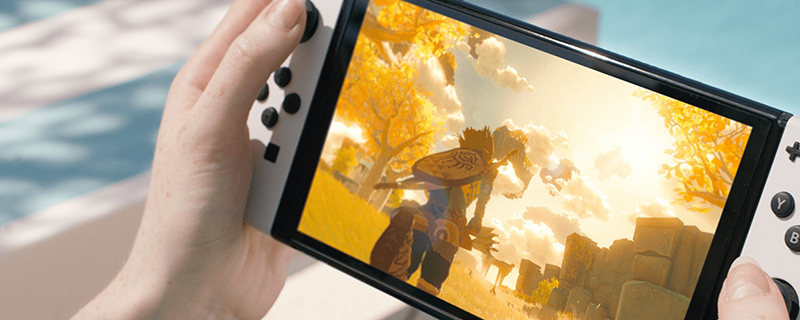 Â
Nintendo Switch OLED Announced
7 July 2021
Whichever side of the pointless Sony vs Microsoft console wars you might sit on, if any, we can all agree that the Nintendo Switch is the console which provides a unique gaming experience and is found in the homes of almost everyone. Many polls have been taken about which consoles people own, and the most popular options are always Playstation and Switch, XBOX and Switch, or just Switch.

Much discussion and rumour has been around the potential of a Switch Pro with OLED screen and upgraded hardware, and Nintendo have finally announced the next model with many, but not all, of the rumoured features.
First up the display has been updated to a 7 inch OLED model. OLED provides brighter whites and deeper blacks, but most importantly does so requiring less power than a regular LED screen. Anyone who owns a Switch will know that the battery life span is equivalent to a Mayfly, so anything that will help is a positive.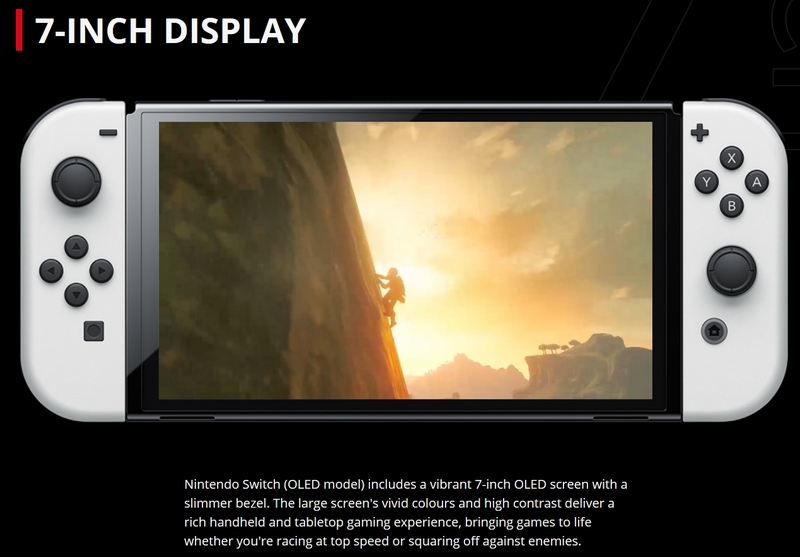 Â
The dock itself has seen an upgrade too with an integrated LAN port for those of you who want to shave those last few nanoseconds from your ping, or perhaps just have an unreliable wireless connection.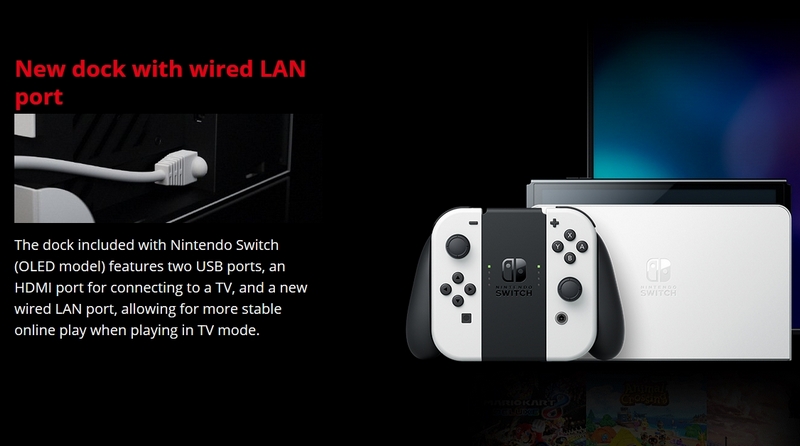 Â
Lastly the Switch always promised three modes of play; docked, handheld, and on a stand. Nobody used the third of those options as the stand was flimsier than a honeymoon nightie and left the Switch nearly vertical. Nintendo have also overhauled this area too, giving us a much wider stand that moves further backwards, potentially making the tabletop mode actually useful.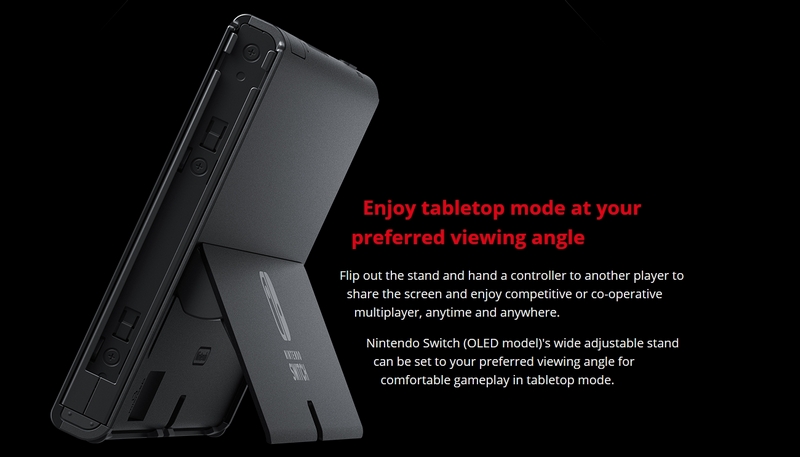 Â
Beyond that the Speakers have been fettled and there is now 64GB of onboard memory. Most people will just be excited about the white colourway and we expect that will sell big. With a launch date of 8 Oct 21 and a price of £309.99 the OLED Switch might be the perfect model to get onboard the Breath of the Wild 2 hype train if you're not already anticipating it.
Discuss the new Nintendo Switch OLED on the OC3D Forums.