Razer announces their Project Valerie multi-monitor gaming laptop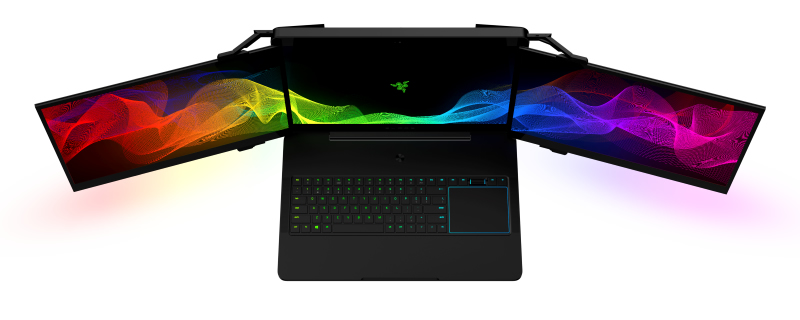 Razer announces their Project Valerie multi-monitor gaming laptop
Razer has announced their new Project Valerie multi-monitor gaming laptop, a new design concept that integrates three 4K 17-inch G-Sync displays into a single notebook. 
This notebook offers a combined screen resolution of 11520×2160, which is powered by a GTX 1080 GPU. Each display automatically sets itself in place once the system is turned on to give its users the ultimate notebook multi-screen experience. 
With a combined resolution of 12K, Project Valerie is designed to offer mobile users the full productivity which is available on large workstation configurations, with a large amount of screen real estate which is perfect for Multi-tasking. 
     Immersive gaming has never been more portable. Introducing Project Valerie, the world's first automated triple display laptop. Constructed to be incredibly powerful yet mobile, this revolutionary laptop gives you easy access to three eye-popping 4K displays. Regardless of where you are, you can have the visual superiority of a 12K desktop setup to excel at both work and play.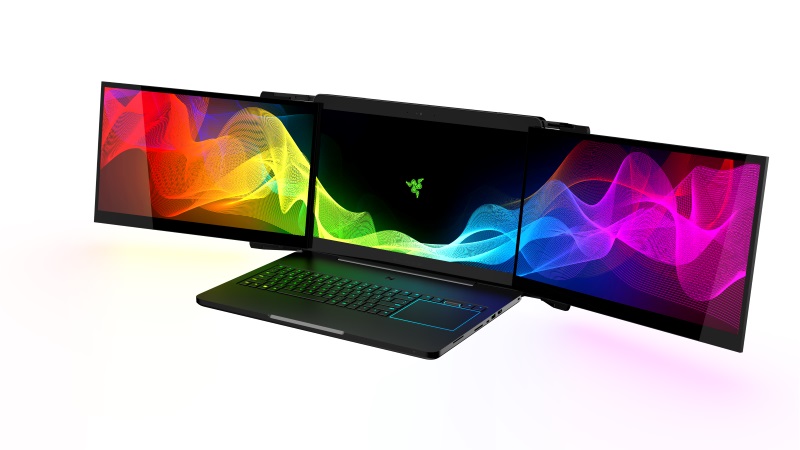 Sadly Project Valerie is not a production model notebook, which means that you should not expect any triple-screen laptops on the market anytime soon. 

If there is enough interest in this new notebook Razer may consider creating a full production model in the near future, though for now Project Valerie shouldn't be considered anything more than just a concept. 
You can join the discussion on Razer's Project Valerie multi-monitor gaming notebook on the OC3D Forums.