The Aya-Neo delivers on the go PC gaming with the power of Ryzen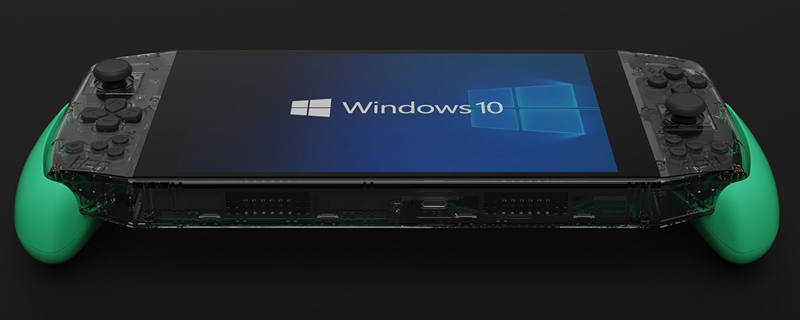 The Aya-Neo delivers on the go PC gaming with the power of Ryzen
When it comes to portable gaming, there aren't many options to choose from. Yes, mobile games are available on Android/iOS phones and tablets, but they do not have access to many AAA titles. Nintendo's Switch is also a viable option, but it again lacks many of the AAA titles available on PC, Xbox and PlayStation platforms. But what if you could take the power of a gaming PC and access it on-the-go? 
Presenting the Aya-Neo, the handheld gaming PC that promises users a strong portable PC gaming experience with strong WiFi and plenty of connectivity options. Right now, the Aya Neo is available to fund on IndieGoGo, and the project has already earned more than £1 million in funding. 
At the core of the Aya Neo is a 7-inch 800p H-IPS screen and AMD's Ryzen 5 4500U APU. This handheld gaming PC has a 6-core Zen 2 processor and Radeon Vega graphics. Complementing the system's Ryzen chip is an Intel AX200 wireless module with low latency WiFi 6 support and Bluetooth 5.0 connectivity. On top of this, the Aya Neo will feature 16GB of 4266MHz LPDDR4x system memory and 512GB or 1TB of NVMe SSD storage. 
Like Nintendo's Switch, the Aya Neo has integrated gamepads with all the usual buttons that PC gamers should expect. The system also features a touch compatible screen, allowing users to control the PC with relative ease.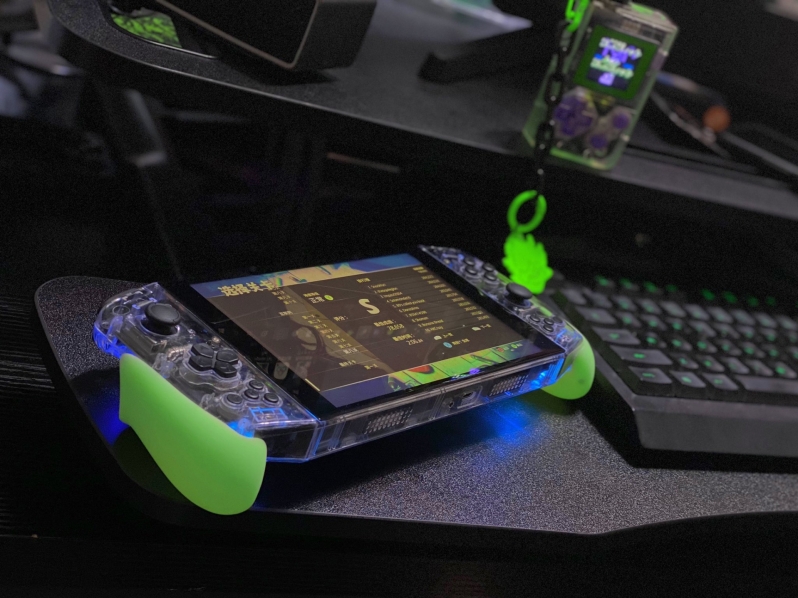 While AMD's integrated Radeon Vega graphics chip may not be as powerful as their discrete graphics offerings, the chip remains strong enough for mainstream gaming applications, especially when games are dropped to sub-1080p resolutions. This makes AMD's Ryzen 5 4500U chip ideal for the Aya-Neo and its 800p H-IPS screen.
The system will use Windows 10 as its operating system, making it compatible with all PC games. The system also has an optional docking station that will give its users more connectivity options. This will allow the system to be used with wired mouse/keyboard setups, though wireless mice and keyboards can be used with the system through the handheld's Bluetooth chip. 
The Aya Neo's Early Bird units sold out quickly, with the cheapest system now costing £629, offering users 1TB of integrated M.2 NVMe SSD storage.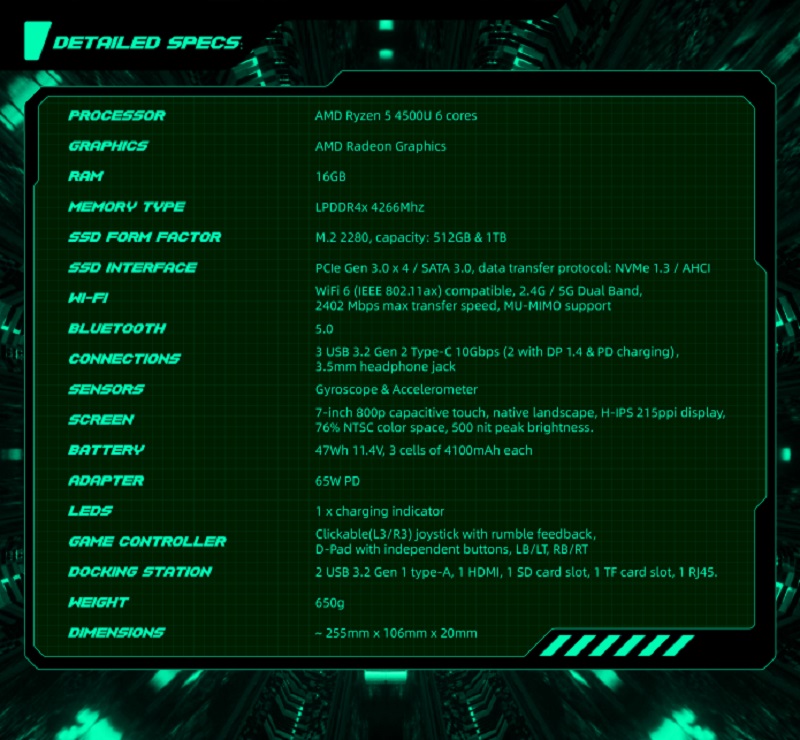 Aya has tested their Neo handheld with many popular PC games, finding that their Ryzen 5 4500U SoC is more than capable of handling modern PC games with 30-60 FPS framerates. 
The Neo will also feature adjustable TDP modes, which will allow users to increase the system's battery life when required. The system contains a 4100mAh battery, offering users up to 5 hours of battery life in its low TDP mode. For demanding games, the Aya Neo is said to last for up to 140 minutes on a single charge.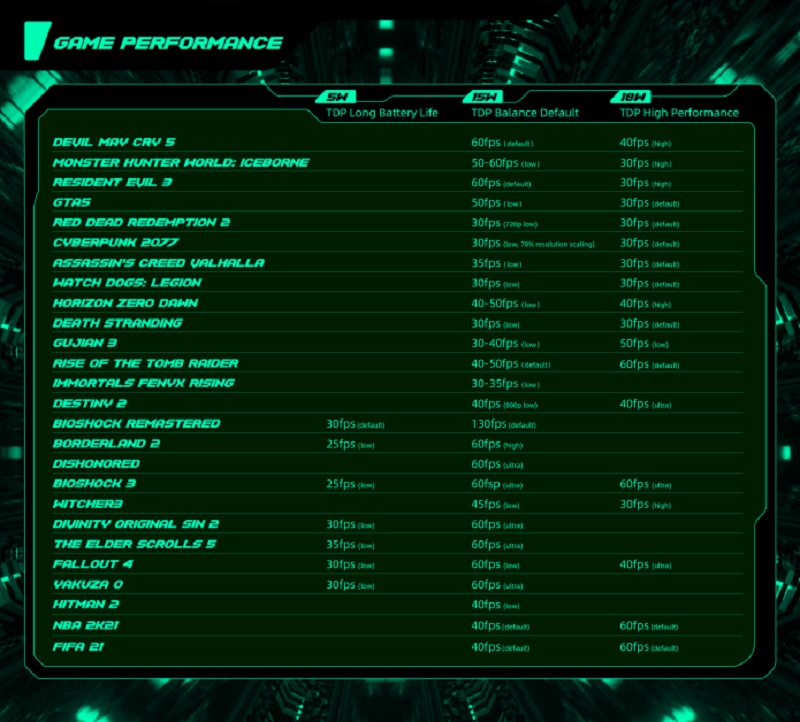 Aya's Neo handheld gaming PC is available to order from IndieGoGo with planned shipping dates as early as May 2021. The system will have Light Moon and Dark Star colour options and will be available to pre-order from IndieGoGo until April 5th. 
You can join the discussion on the Aya Neo handheld gaming PC on the OC3D Forums.