Valve doesn't plan to release a Steam Deck 2 for at least two more years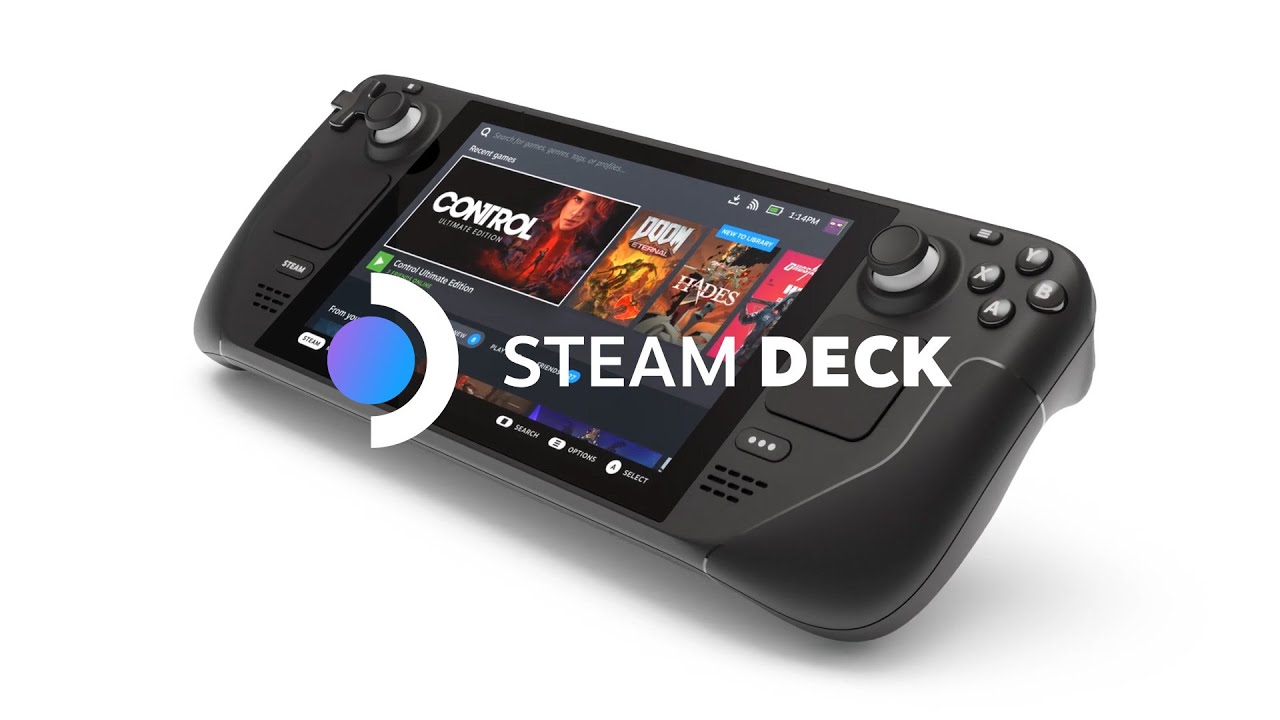 Valve's Pierre-Loup Griffais confirms that Valve has no plans to release a Steam Deck 2 anytime soon
At the Tokyo Games Show, CNBC managed to speak to Valve's Pierre-Loup Griffais about the company's Steam Deck handheld. Previously, Grissais has stated that their Steam Deck 2 handheld is "a few years away". Valve's plans have not changed since then.
Valve is not planning to release a new Steam Deck handheld in the near future. Currently, Valve wants Steam Deck to be a "stable target" for developers "for a couple years". While many gamers and developers would like to see a more powerful version of Valve's Steam Deck, it looks like Valve are ot giving into the demands for more CPU/GPU grunt.
Below is what Valve's Pierre-Loup Griffais had to say about the Steam Deck's performance in new games and Valve's plans for a successor.
Right now we're kind of looking at this performance target that we have as a stable target for a couple years. We think that it's a pretty sweet spot in terms of being able to play all the experiences from this new generation and so far, the new releases are coming out with great experiences on Steam Deck.
LIVE from the Tokyo Game Show – the power of PC gaming, in your hand. We spoke to one of the brainchilds of the Steam Deck, Valve's Pierre-Loup Griffais on the challenges, as games get bigger.@willkoulouris @Valvesoftware @Plagman2 #TGS2023 @CapcomUSA_ @Capcomasia @OnDeck pic.twitter.com/Adz34dMqf3

— CNBC's Street Signs (@StreetSignsCNBC) September 21, 2023
If Valve created a Steam Deck 2 now, what would it look like?
Valve's Steam Deck handheld uses a quad-core AMD Zen 2 processor an an AMD RDNA 2 based graphics. This RDNA 2 graphics component has 8 compute units (CUs). The chip was built using TSMC's 7nm lithography node. Fuelling the system is 16GB of LPDDR5 memory. Lastly, the Steam Deck uses a 1280×800 60Hz IPS screen.

If Valve were to create a Steam Deck 2 today, this is what we think the device would look like. The device would utilise AMD's newer Zen 4 and RDNA 3 CPU/GPU architectures, and be built using TSMC's 5nm lithography node. The SOC could also be connected to faster LPDDR5X memory, and the device could be connected to a more capable OLED screen. If Valve chose not to use custom silicon, they could use the 8-core Zen 4 Ryzen Extreme Z1 CPU that ASUS' ROG Ally features. This SoC also features 12 RDNA 3 compute units (CUs).
Valve could create a Steam Deck 2 system that is powerful than their current handheld. That said, this move would fragment the Steam Deck ecosystem and make gamers expect a quick upgrade cycle for future Valve products. If Valve wants developers to take Steam Deck development seriously, they shouldn't move the goalposts by releasing new hardware too quickly.
Are Valve right to wait longer before releasing new Deck hardware?
Valve wants developers to target their hardware. To achieve this, Valve aims to grow their Deck userbase. Valve sees splitting their Steam Deck userbase with the launch of new hardware as counterproductive. Valve will eventually make a Steam Deck 2 handheld. The question now is when.
Before launching Steam Deck 2, Valve are aiming to deliver a generational leap in system performance. That means waiting longer for new hardware innovations. Perhaps Valve are waiting for AMD, or a competitor, to create more powerful and power efficient CPUs and GPUs for their next handheld. Perhaps Valve also wants more time to improve SteamOS before moving onto new hardware? Waiting gives Valve the chance to offer gamers a larger generational leap. It also allows Valve to improve their SteamOS ecosystem and to better support their Steam Deck userbase.
A lot of gamers would love to see Valve create a new handheld system, but I think Valve are right to focus development on their platform and not on chasing the latest hardware trends.
You can join the discussion on Valve's plans for their Steam Deck 2 handheld on the OC3D Forums.