EVGA reveals new NU Audio products, promises lifelike gaming audio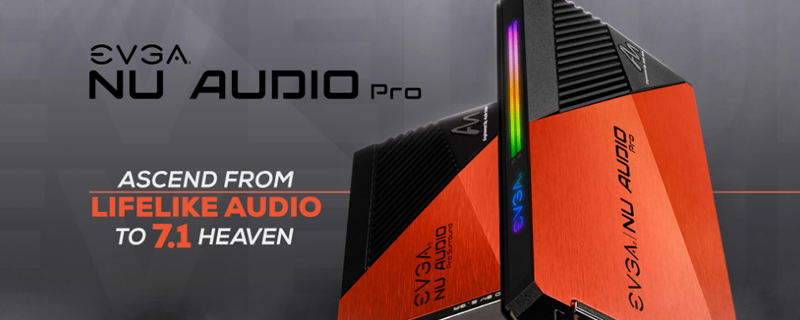 EVGA reveals new NU Audio products, promises lifelike gaming audio
At the start of this year, EVGA entered the soundcard business in partnership with Audio Note, a UK-based company that creates exclusive audio components and is highly regarded within the audio world.Â
Now, EVGA plans to beef up its soundcard lineup with the addition of three new NU Audio Pro series products, taking PC gamers closer to full 7.1 Surround.Â
These products are the NU Audio Pro, the NU Audio Pro Surround and the NU Audio Pro 7.1, with the latter being the combination of the two former products. The NU Audio Pro offers users upgraded components when compared to EVGA's original NU Audio card, RGB lighting, a new cover design and an EMI shielding backplate.Â
The NU Pro Surround upgrades the NU Audio Pro with the ability to support quadraphonic 5.1 or 7.1 analog surround. Both the NU Audio Pro and NU Audio Surround are included with the NU Audio Pro 7.1. This makes the NU Audio Surround an upgrade kit for the NU Audio Pro.Â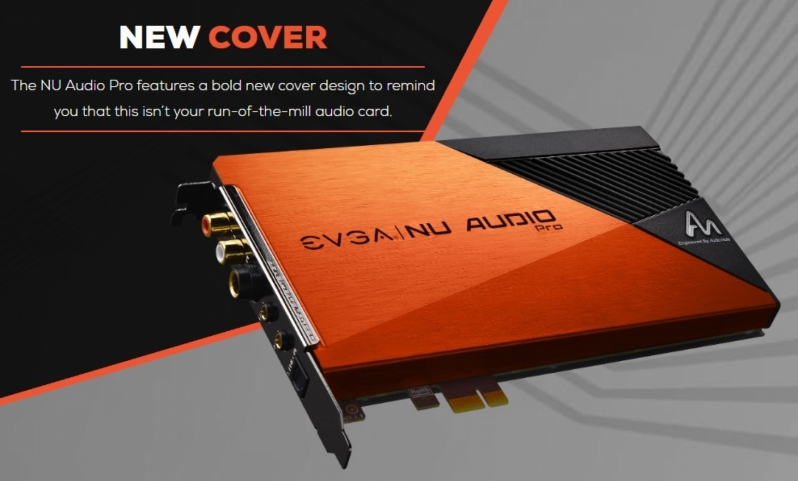 Â
Below is a list of feature upgrades that EVGA includes with its new NU Audio Pro series products.Â
NU upgrades

The art of audio is about combining a lot of little details and fusing them together to create something greater than the sum of its parts. Careful testing and fine-tuning gives the NU Audio Pro a more refined look and audio signature than its predecessor. Here's a look at what's new on the NU Audio Pro:
New Cover:

The NU Audio Pro features a bold new cover design to remind you that this isn't your run-of the mill audio card.
Audio Note (UK) Seiryu (Azure Dragon) Capacitors:

The Seiryu capacitors, exclusive to the EVGA NU Audio Pro cards, are the progeny of Audio Note's KAISEI Electrolytic Capacitor lineage. Made using a slightly modified production process, these capacitors were designed from the ground up to improve the audio at every frequency.

Tuning Audio Through Capacitors:

The NU Audio Pro card also features AVX F95 audio tantalum capacitors to lower distortion, create a darker background, yet still give a dense lush feeling to the audio. The NP0 ceramic capacitors were replaced with Panasonic PPS types, to give a sweeter more natural treble. Combined, this gives an increased sense of air to wide-bandwidth recordings.
New Headphone Op-amp

Headphone lovers have not been forgotten. The NU Audio Pro Card features an LT1469 op-amp for the headphone out, which provides a lusher and more high quality sound to the audio, bringing out great dynamics and sound-staging without the edginess or rough sounding qualities of other op-amps.
RGB Lighting

The NU Audio Pro features a new take on RGB by offering three different RGB lighting zones on the side of the card. Each zone can be linked to the other two, while the two bars can be configured for audio reactive lighting to change dynamically with your audio playback.
Nahimic 3D Audio for Gamers

The NU Audio Pro Card is powered by nahimic with 3D Audio for Gamers, featuring nahimic's groundbreaking virtual surround to enhance positioning. nahimic also brings several QoL enhancements, including a Quick EQ menu to quickly adjust audio, smart volume to limit volume fluctuation, and ambient noise suppression to play with confidence knowing that you will be heard clearly-in game.
NU AUDIO PRO Software

With more channels comes great responsibility. That's why the NU Audio Software received a makeover to allow for new configuration options, individual and linked channel volume controls, and a new page to control the RGB lighting on the NU Audio Pro.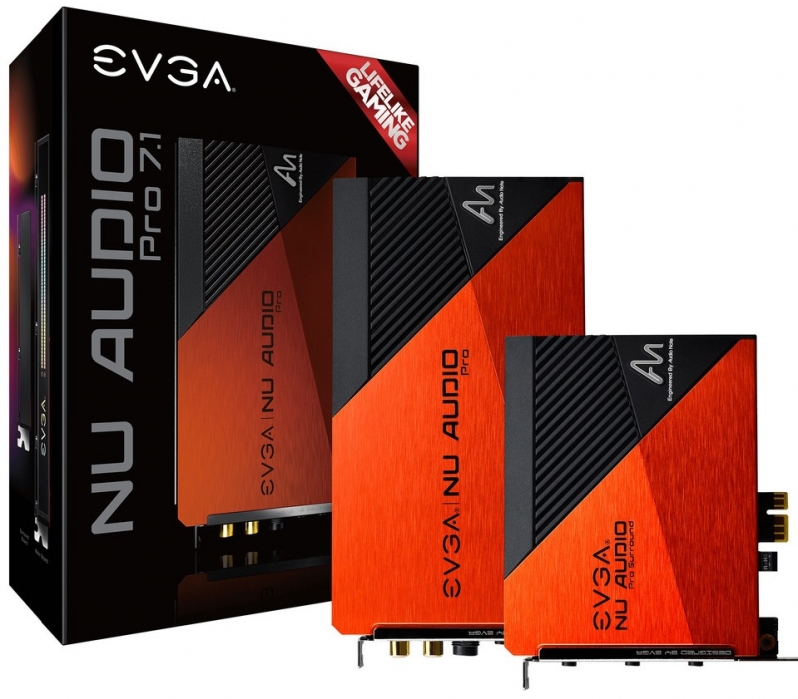 Â
You can join the discussion on EVGA's new NU Audio Pro series products on the OC3D Forums.Â