ASUS' ROG Z11 ITX chassis is unlike anything we have ever seen – CES 2020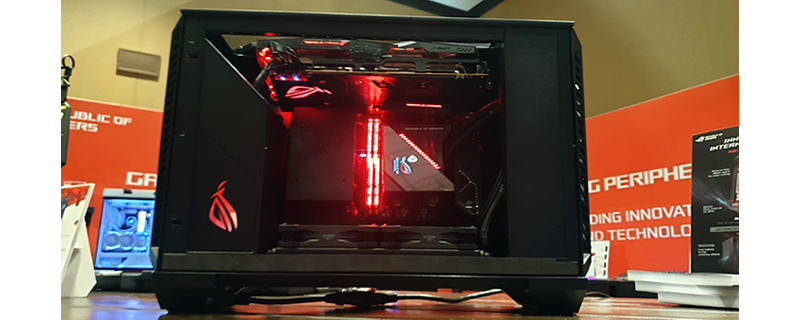 ASUS' ROG Z11 ITX chassis is unlike anything we have ever seen – CES 2020
When it comes to PC case design, most cases can fit into the same design constraints. Most manufacturers create PC cases with similar layouts, and innovation often comes in the form of new aesthetic options, cable management tweaks and the ability to install a wide range of hardware.
Most PC case designers do it by the book, combining standard layouts with features that are seen as selling points by reviewers and customers. At ASUS' ROG division, they have looked at the book and quickly threw it away. The Republic of Gamers demands innovation, and that means that ASUS' ROG Z11 Mini-ITX/Mini-DTX case isn't a by-the-numbers design that you have seen 100 times before.Â
And now for something completely different
ASUS' ROG Z11 chassis gets its name from the case's motherboard tray, which is canted by 11-degree to angle the system in a way that's unique amongst today's PC enclosure designs.
Why is the Z11's motherboard angled? There are two reasons for this; first, the angle allows more airflow to reach the rear of the user's Mini-ITX or Mini-DTX motherboard. Second, it angles the user's graphics card to increase airflow and to make the graphics card more visible through the case's tempered glass window.Â
Another neat feature of the ROG Z11 is that the case can be sat upright or lay down on its side, allowing users to have a taller chassis, thinner chassis or a shorter, deeper case depending on their aesthetic preference. Â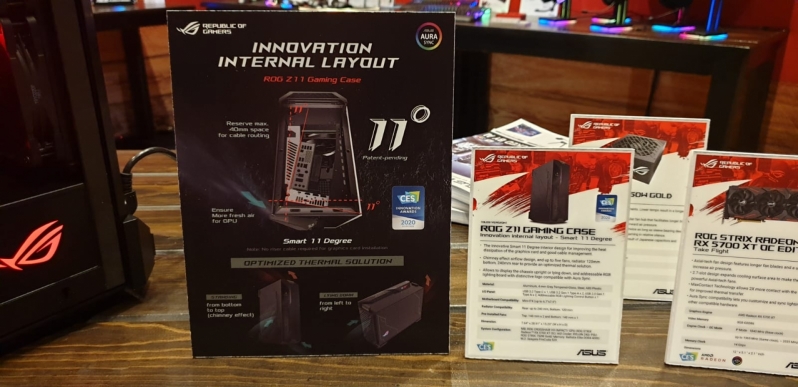 The Z11 is designed to accommodate five fans, with the case supporting up to a 240mm radiator on its rear. At the top of the case, ASUS will ship this case with two 140mm ROG series fans, and at the bottom, another 140mm fan is pre-installed. This case is also designed to support full-sized ATX power supplies.Â
In the system below, ASUS uses a Crosshair VIII Impact motherboard and an ASUS ROG Strix RX 5700 XT and a ROG Ryujin 240 Closed-Loop Liquid Cooler (CLC). Â
 Â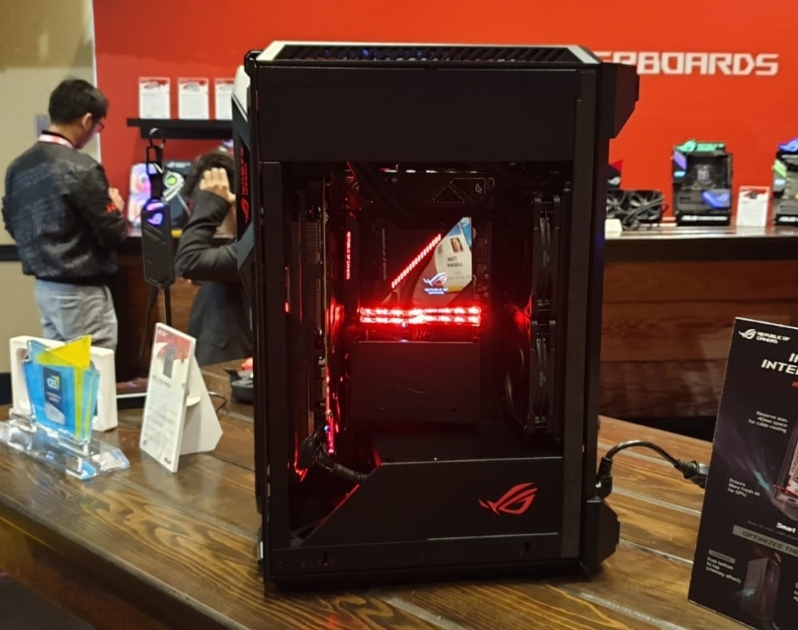 Â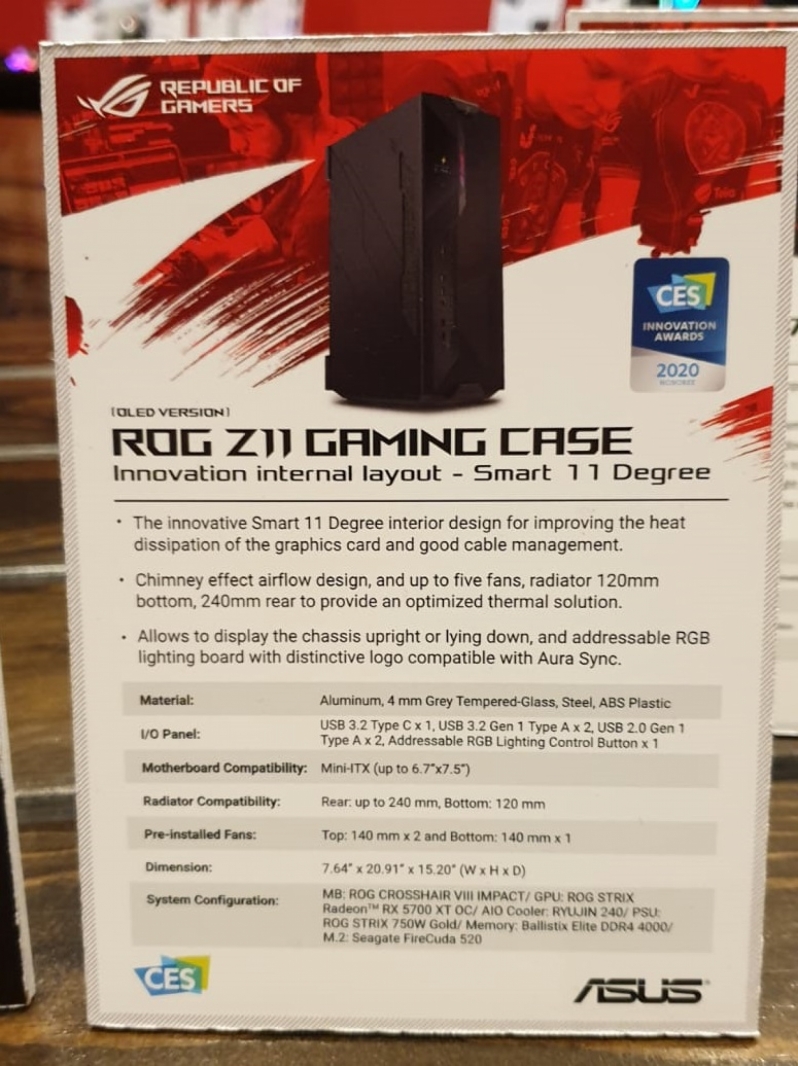 Â
While ASUS' case design is far from normal, it is hard to deny that the ROG Z11 isn't visually striking. On the front panel of this enclosure, this version of the Z11 features an OLED panel which can be used readout system temperatures, CPU clock speeds and other system information. Alternatively, this OLED screen can be used to display a custom logo.Â
Some of this case's size comes thanks to ASUS' use of an angled motherboard/graphics card mounting system. The rest of this enclosure's scale comes thanks to the Z11's support for full-sized ATX PSUs, large 240mm water cooling radiators and thanks to this case's ample room for cable management.Â
Â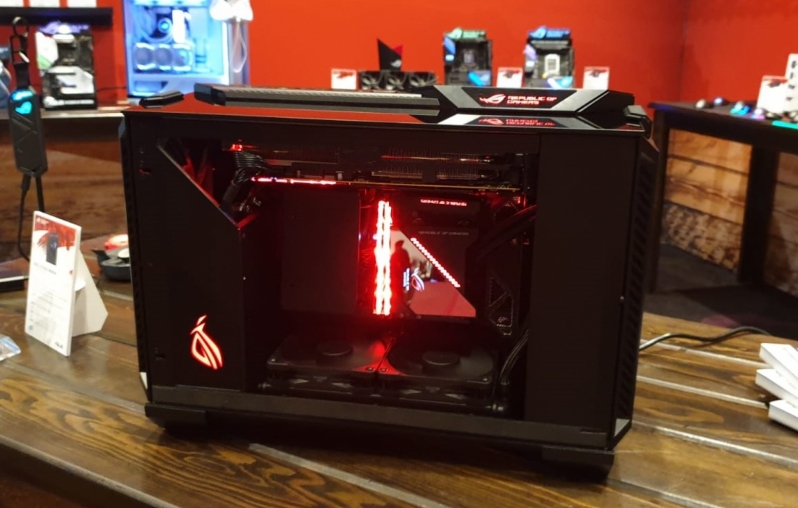 Â
At this time, ASUS has not provided us with a firm release date or pricing for its ROG Z11 chassis, but we expect it to release sometime in 2020. Â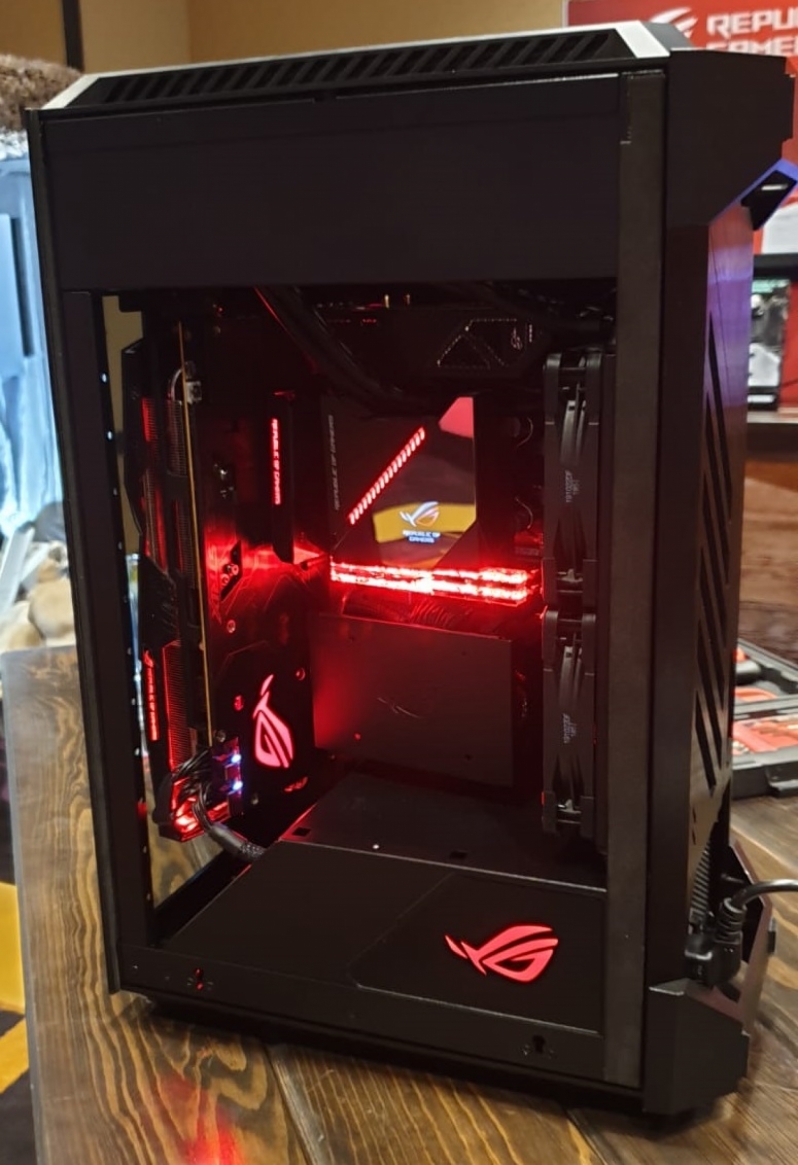 Â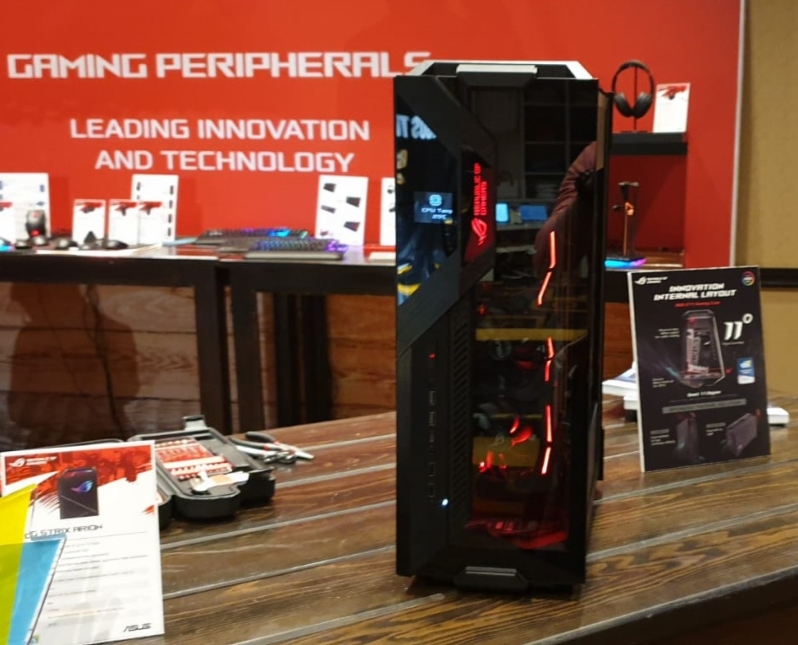 Â
You can join the discussion on ASUS' ROG Z11 Mini-ITX/Mini-DTX chassis on the OC3D Forums.Â