Cooler Master announces two Hyper 212 Black Edition coolers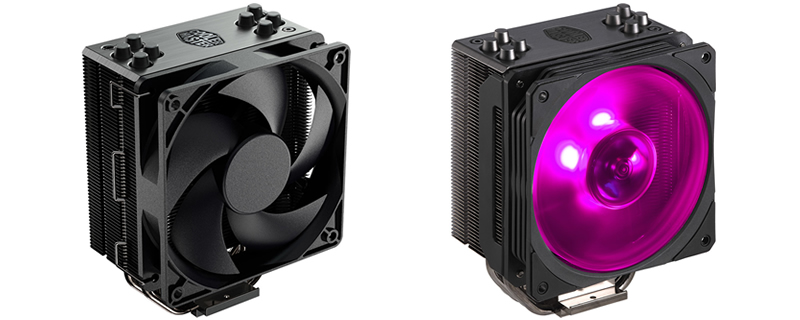 Cooler Master announces two Hyper 212 Black Edition coolers
Cooler Master's Hyper 212 CPU cooler has long been a staple of the industry, acting as the defacto low-cost CPU cooler since the release of the original over a decade ago. 
Over time the Hyper 212 has evolved, offering users design tweaks that enhanced the heatsink's performance, offered increased compatibility with new CPU sockets and delivered improved aesthetic options for design conscious PC builders. 
Today, Cooler Master has revealed two new Hyper 212 variants, offering PC builders new Silencio series fans to deliver reduced noise output while achieving high levels of static pressure for enhanced cooling. The first of these two Hyper 2012 coolers is the RGB enabled Hyper 212 RGB Black Edition, which uses an SF120R series RGB fan, an anodised gun-metal top-cover plate and a nickel-black heatsink array. 
Like other recent iterations of the Hyper 212, the Hyper 212 RGB BLack Edition used four direct contact heatpipes to ensure optimal cooling efficiency, with the fan supporting RGB LED control using an included controller or by using other RGB control systems. 
Those who prefer to ignore the RGB craze can purchase the Hyper 201 Black Edition, the "All-Black" edition of the Hyper 212. This version wastes no time on RGB illumination, using a Silencio FP120 series fan with Silent Driver IC technology. This tech is said to reduce noise and power output while offering high-pressure air flow to deliver increased cooling performance. 
Unlike the RGB variant, the standard Black Edition uses wire fan clips to mount its 120mm fan, whereas the RGB enabled version uses plastic fan clips.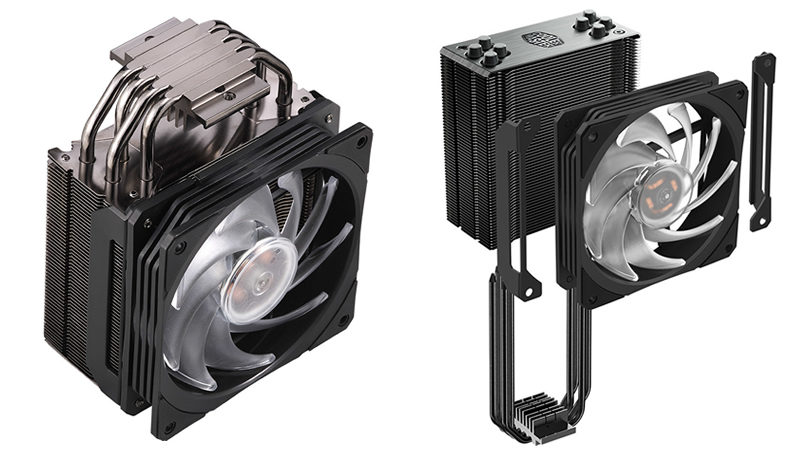 Cooler Master plans to release both of these coolers on October 20th for €34.99 and €44.99 for the Hyper 212 Black Edition and the Hyper 212 RGB Black Edition respectively. 
You can join the discussion on Cooler Master's Hyper 201 Black Edition and RGB Black Edition coolers on the OC3D Forums.