Corsair launches its XD7 RGB Pump/Reservoir Distribution Plate, and new All-White Liquid Cooling Products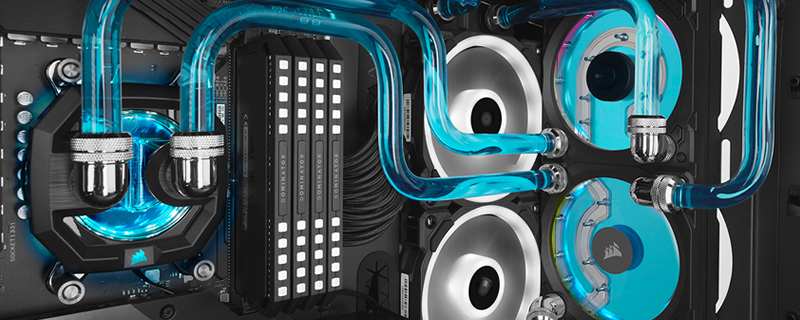 Corsair launches its XD7 RGB Pump/Reservoir Distribution Plate, and new All-White Liquid Cooling Products
Corsair has been diving deep into the liquid cooling market, investing heavily in creating new water blocks, radiators, and a variety of other products. Now, Corsair is focusing on aesthetics, and looks are what sell premium products. Functionality will only get you so far within the ultra-high-end custom PC market, as nobody wants to spend hundreds or thousands on a PC that doesn't look the part.Â
The highlight of Corsair's latest liquid cooling launch is their Hydro X Series XD7 RGB Pump/Reservoir Distribution plate, a product that features a universal 360mm mounting system that can be located anywhere that a full-sized 360mm liquid cooling radiator can be situated. This factor gives the XD7 widespread case compatibility, especially for enclosures like Corsair's latest 7000, 5000, and 4000 Series enclosures.Â
When combined with hardline tubing, Corsair's XD7 Pump/Reservoir distribution plate can make your liquid-cooled PC look phenomenal, offering users PWM pump control, RGB lighting and easy to access fill and drain ports for easy cooling loop maintenance. The XD7 will also be available in both Black and White, allowing the distribution plate to fit in with practically any PC aesthetic.Â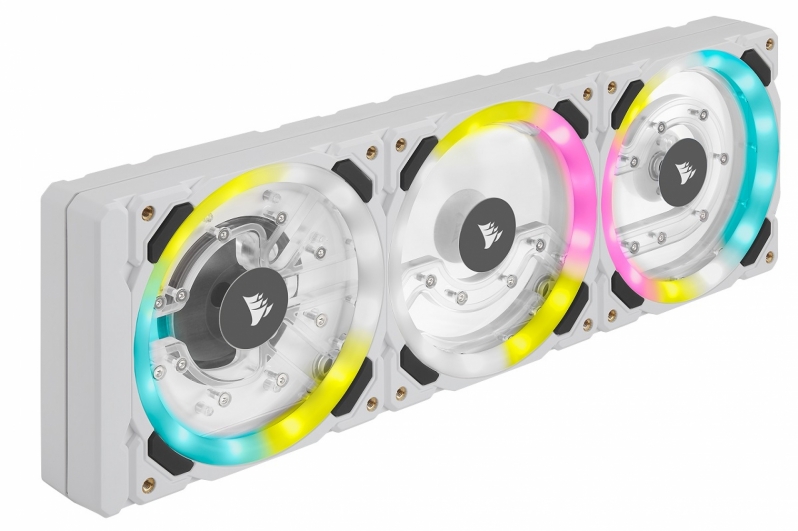 Â
New All-White Corsair Liquid Cooling Products
In addition to the XD7, Corsair has launched white versions of some of their existing products, allowing their liquid cooling products to cater to another section of the liquid cooling market. White products blend in well with RGB illuminated systems, reflecting the light of surrounding LEDs to make custom illuminated PCs all the more satisfying to look at.Â
On the Radiator side, we have Corsair's new all-white XR5 series radiators, which will be available in sizes of 240mm, 280mm, and 360mm. In addition to this, Corsair has also released satin white Hydro X Series XT hardline tubing packs, which are available with 12mm and 14mm diameters. These options give users of Corsair's liquid cooling products more ways to customise the look of their custom systems.Â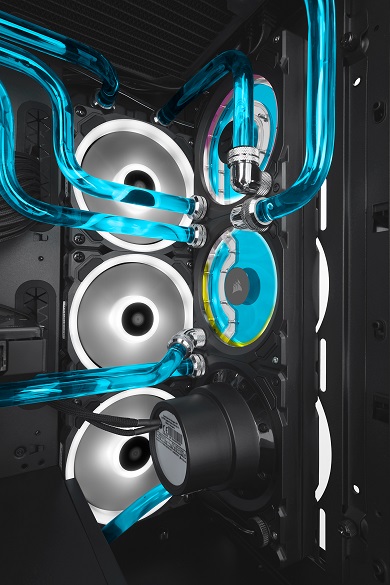 Â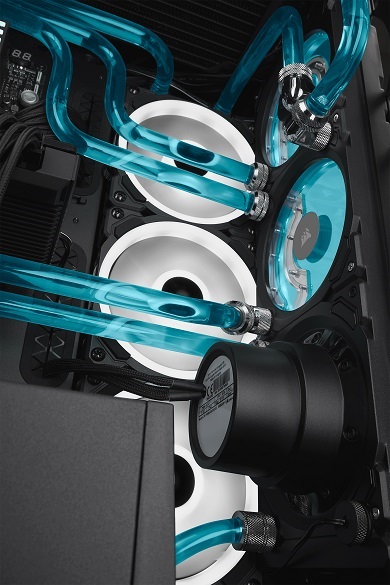 Â
What follows is Corsair's Press Release

CORSAIR, a world leader in enthusiast components for gamers, creators, and PC builders, today announced the launch of a stunning new entry in the Hydro X Series: the CORSAIR Hydro X Series XD7 RGB Pump/Reservoir Combo. This unique universal 360mm distribution plate system drives your custom cooling loop with powerful coolant flow, while offering advanced loop options, a unique aesthetic that cleverly mimics the look of CORSAIR case fans, and 36 individually addressable RGB LEDs. Available in both black and white, the XD7 RGB unlocks a wealth of new cooling configurations that puts it at the heart of your custom cooling loop.
The XD7 RGB's unique distribution plate and pump system expands the possibilities of Hydro X Series custom cooling configurations. The acrylic distribution plate links to all components of your loop, powered by an integrated Xylem D5 pump. Its triple ring-shaped coolant channel design brilliantly displays your coolant through a transparent 140ml reservoir, illuminated by 36 individually addressable RGB LEDs when paired with a CORSAIR iCUE Controller (sold separately). Three pairs of strategically placed, nylon-reinforced inlet and outlet ports offer easy access for connecting a CPU water block, GPU water block, radiators, and more in a seamless high-performance cooling loop, with additional fill, drain, and temperature sensor ports for easy coolant management.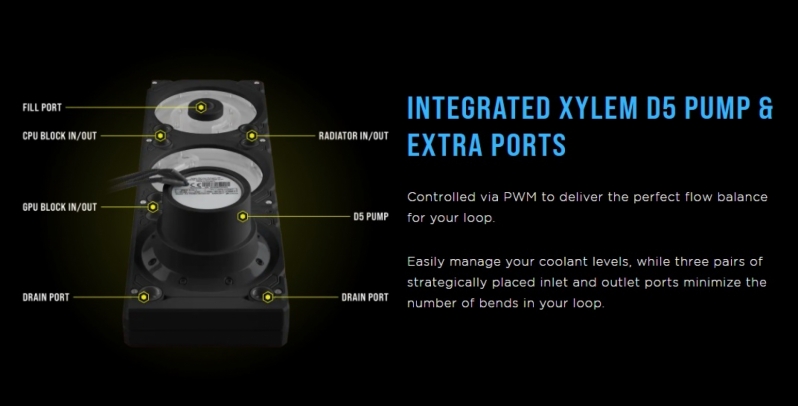 Â
The XD7 RGB's universal mounting installs in any 360mm (3x120mm) radiator mounting points, fitting perfectly into a wide range of cases, including the CORSAIR 7000, 5000, and 4000 Series. A rubberized mounting system keeps the XD7 RGB firmly in place, reducing pump vibrations for extremely quiet operation, while an included 24-pin power supply jumper bridge lets you start the pump without powering other components, so you can safely and easily fill or replace coolant. To help you keep a watchful eye on your coolant temperatures, an included temperature sensor within the XD7 RGB delivers real-time readings from inside your cooling loop.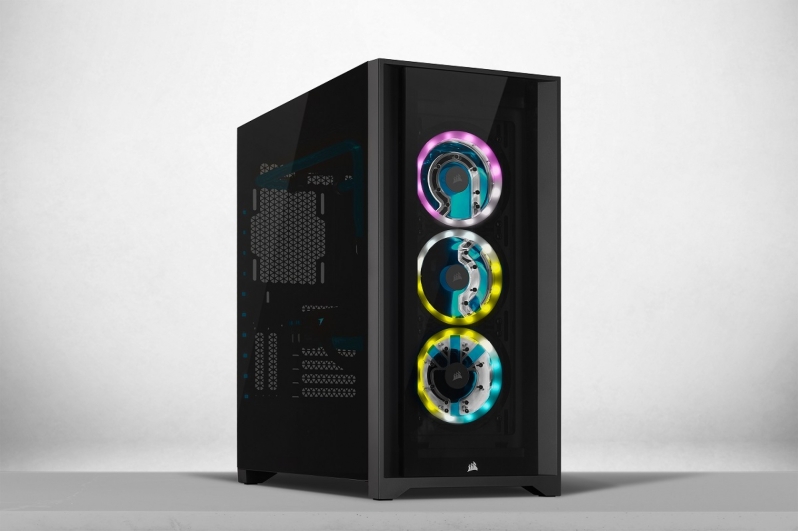 Â
The CORSAIR iCUE 5000D RGB HX, available exclusively in North America, combines an XD7 RGB with an award-winning CORSAIR 5000 Series case, ready to build your next magnificent custom cooling loop. Launching alongside the XD7 RGB are two Hydro X Series components now available in a pristine white color option to match your PC's build.
CORSAIR Hydro X Series XR5 Radiators in white offer high-performance cooling area to rapidly dissipate heat from your system, in sizes of 240mm, 280mm, and 360mm. To continue the white theme you can now connect the XR5 Radiator to the rest of your loop using new Satin White CORSAIR Hydro X Series XT Hardline Tubing, in both 12mm and 14mm diameters. The beautiful finish of XT Hardline Satin White Tubing creates a never-before-seen white matte look to make your custom cooling system stand out even further.
Starting today, Corsair's Hydro X Series XD7 RGB Pump/Reservoir Distribution Plate, White XR5 Series Radiators and XT Hardline Satin White Tubing are all available to purchase through Corsair's network of distributors. Below are some retail links to Corsair's latest liquid cooling products.Â
– Corsair Hydro X Series XD7 RGB Pump/Reservoir Combo (360mm Distribution Plate System
– Corsair Hydro X Series, XR5 Water Cooling Radiators (Available in Black or White)
–Â Corsair Hydro X Series, XT Hardline Tubing – Satin – Available Black, Clear, and White
You can join the discussion on Corsair's latest liquid cooling products on the OC3D Forums.Â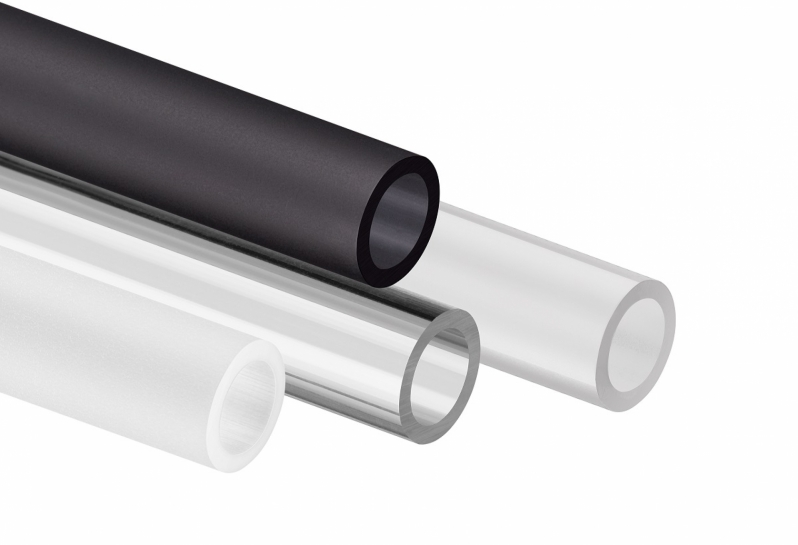 Â