Corsair reveals their 2000D Airflow series of Mini ITX cases
This case can fit triple-slot GPUs that are up to 365mm in length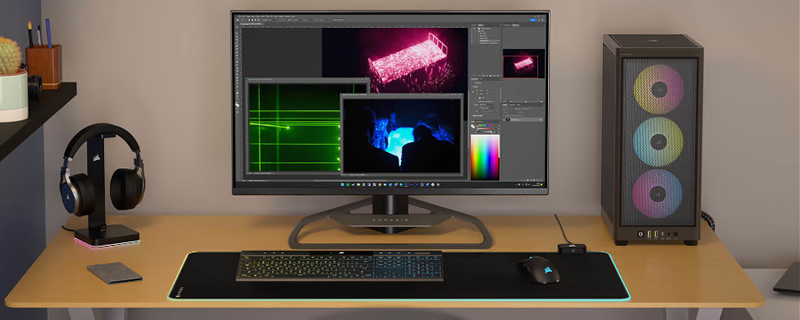 A small footprint case for powerhouse PCs – Corsair releases their 2000D Airflow series of Mini ITX cases
Following the launch of their new small form factor SF1000L power supply (which we reviewed earlier last week), Corsair has revealed a new airflow-oriented mini ITX PC case called the 2000D, which is now available in black and white and with no-fan or triple RGB fan options. 
With support for Mini ITX motherboards, SFX/SFX-L power supplies, 360mm CPU liquid coolers and graphics cards up to 365mm in length, Corsair's new 2000D chassis can be the home of a powerhouse mini PC, offering users ample airflow for powerful PC hardware configurations.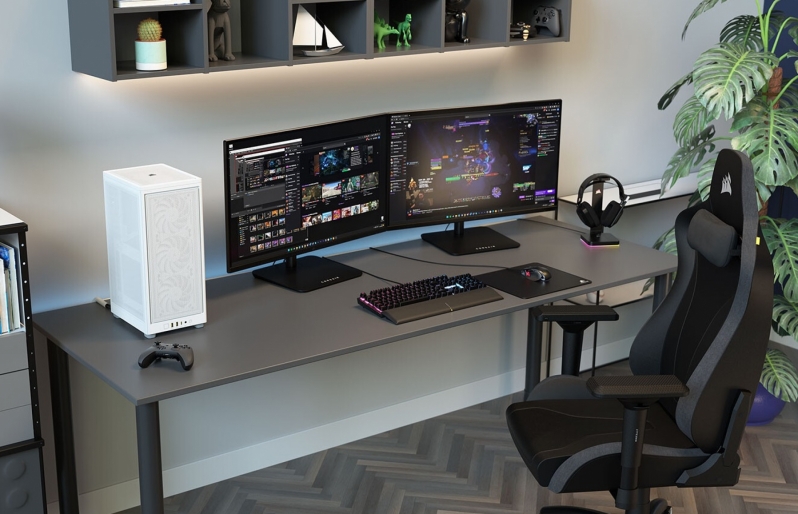 With a 271mm x 200mm footprint, Corsair's latest PC case takes up a minimal amount of desk space while being large enough to support triple-slot RTX 4090 graphics cards and large CPU liquid coolers. Out of the box, the 2000D RGB AIRFLOW models ship with three pre-installed 120mm RGB fans, and the case has the potential to support up to eight 120mm fans in total. This case's pre-installed fans are new 15mm thick "slim fans" from Corsair, which are designed to give PC builders extra clearance when building compact PCs.  
Using a range of mesh panels and a generous number of fan mounting spots, Corsair has worked around the thermal limitations of many mini ITX PC cases without making their new chassis overly large. That said, 271mm x 200mm x 458mm is large for a Mini ITX case, though this size is what allows large graphics cards and liquid coolers to be contained within this chassis. 
With an asking price of £109.99 for its baseline model, Corsair's new 2000D chassis is fairly affordable, though it is worth noting that this model does not ship with any fans. That makes this case's £149.99 ARGB model more appealing, as an extra £40 is not much for three Corsair fans and its ARGB controller. Users of this case will want to install fans, and it is hard to spend less than £40 on three ARGB fans from a major brand. 
Pricing 
– Corsair 2000D Airflow mini ITX PC Case – £109.99
– Corsair 2000D RGB Airflow  mini ITX PC Case – £149.99
You can join the discussion on Corsair's 2000D Airflow PC cases on the OC3D Forums.