EK releases a new Ryzen Threadripper monoblock for ASUS X399 motherboards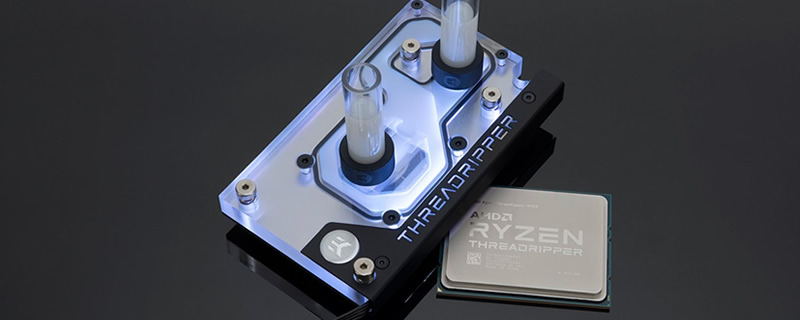 EK releases a new Ryzen Threadripper monoblock for ASRock X399 motherboards
ASRock users rejoice, as EK has now released dedicated monoblock designs for the company's three major X399 motherboards, including the recently released MATX X399M Taichi.Â
This new block is designed to cool both AMD's Threadripper CPU as well as the user's motherboard VRM components, allowing these critical areas to receive the benefits of low load temperatures as well as a general boost in aesthetic appeal.
Like all other new EK X399 monoblocks, the EK-FB ASRock X399 RGB Monoblock will come with the company's redesigned X399 CPU block, which is designed to offer users a top-class cooling experience. This block design supports all of ASRock's X399 motherboard offerings, the X399 Taichi, X399M Taichi and Fatal1ty X399 Professional Gaming.
The perks of EK's new Threadripper block design is an increased fin area that covers the full IHS of AMD's Threadripper products, delivering more area for thermal transfer and lower CPU core temperatures.Â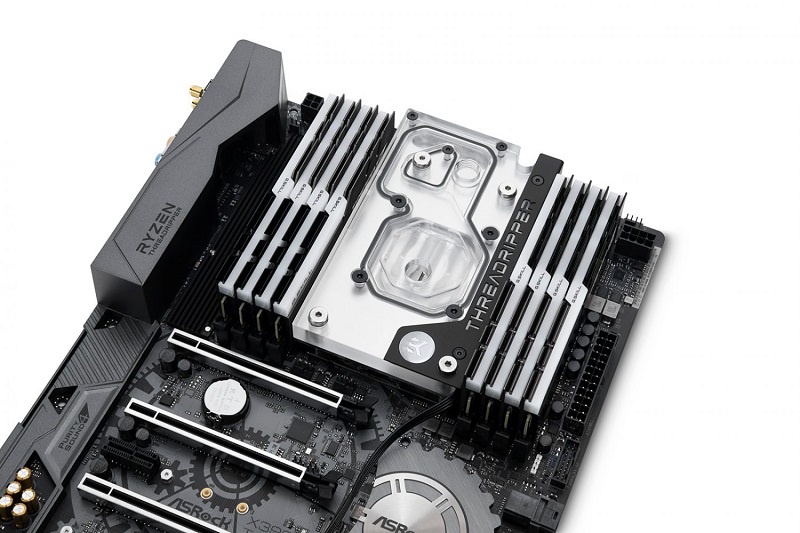 Â
Like other EK Monoblock designs, the company has integrated RGB lighting into the unit's acrylic glass top, sitting at the edge of the block under the black Threadripper labelled section. This RGB LED strip supports standard 4-pin motherboard LED headers, though this strip can be replaced by users if they use a different RGB LED strip type elsewhere in their systems.Â
EK will also be shipping their ASROCK block design with an additional passive cooling plate, which will cool the VRM and network chip contained on ASRock's X399 motherboard designs, coming with a finned surface to offer optimal performance. This passive cooling plate will sit between the motherboard's rear IO and DIMM slots.
Â

This new block design is available starting today from the EK webstore, with a price tag of $125.95. This block will become available at EK partnered resellers soon.Â
You can join the discussion on EK's ASRock X399 monoblock design on the OC3D Forums.Â