Lian Li Release their PC-Y6 Yacht Themed case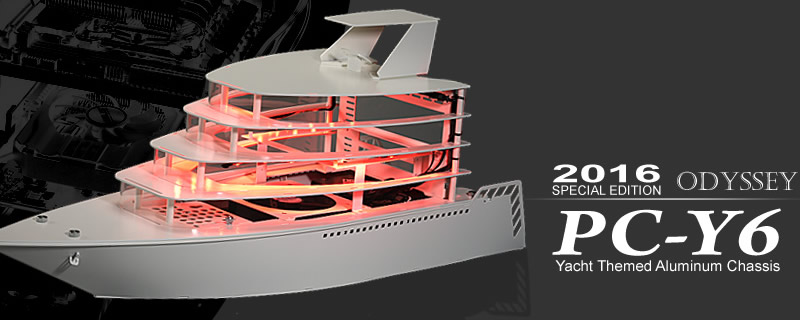 Lian Li Release their PC-Y6 Yacht Themed case
Is it an Orca, is it a boat? No it is Lian-Li's new PC-Y6 ODESSEY Yacht Themed aluminium case, featuring RGB LEDs and a very unique aesthetic.
Lian Li over the years has surprised us with a lot of wacky case designs over the years, with my favorite being their PC-CK101 Train themed case from 2012, which is a case that to this day I want to see perched on my desk. Now Lian Li and tipped over the loony bin and unleashed a new and unique case design upon the world, giving us this monster of an ITX case which is honesly more of a decoration than a PC chassis.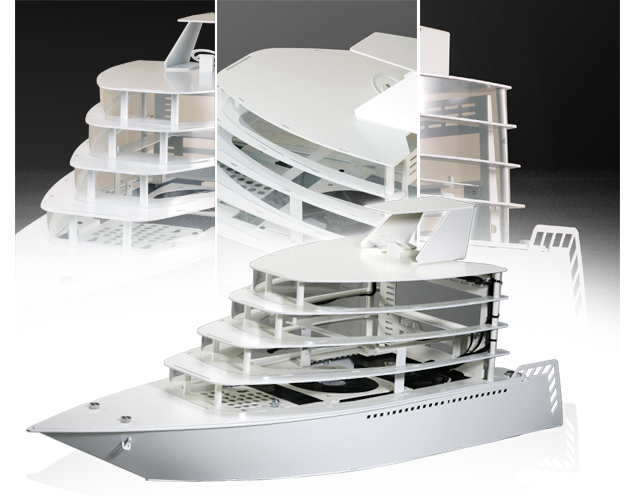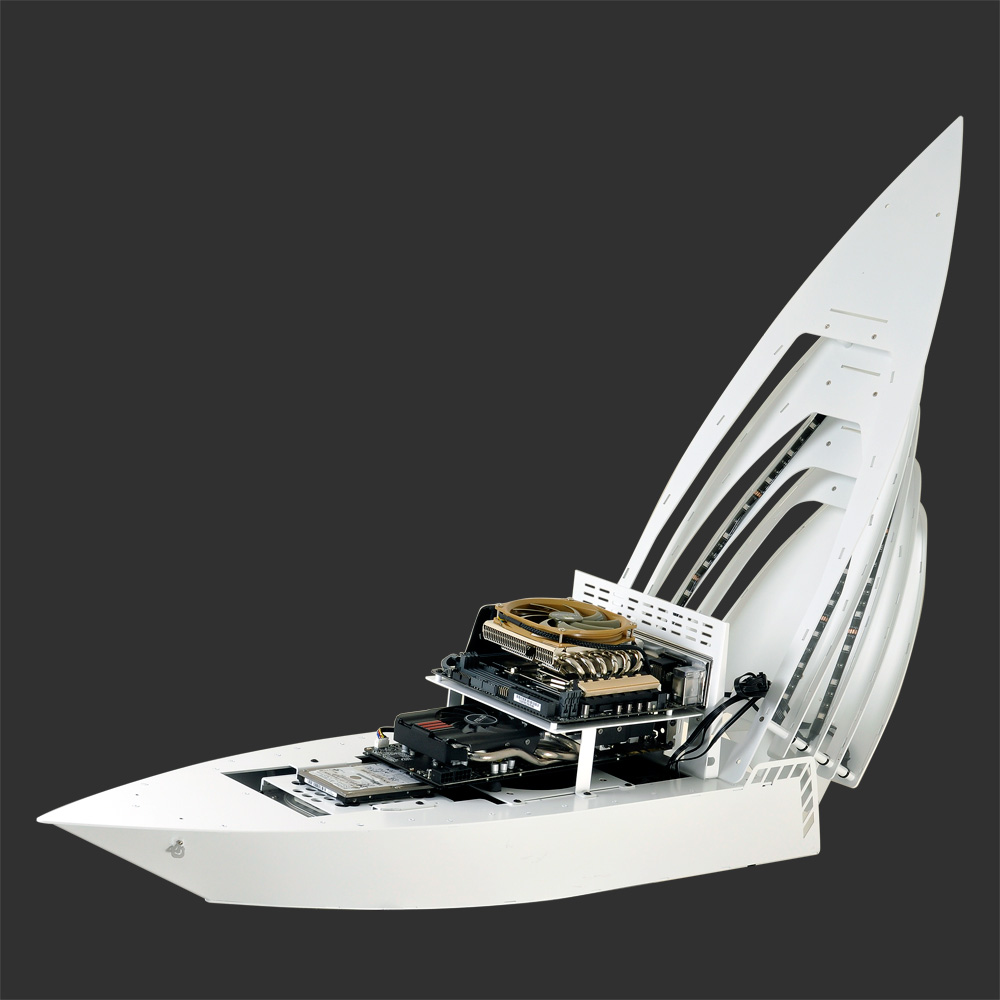 The case itself supports CPU coolers of 60mm in height and GPU of up to 300MM in length, with the GPU being connected to the motherboard through a PCI-e riser.
The case only seems to support an SFX PSU, but is supports up to 2 3.5″ hard drives and a single SSD or dual SSDs and a single HDD naively. The case has an integrated RGB LED controller, which you can use to control the ships lighting.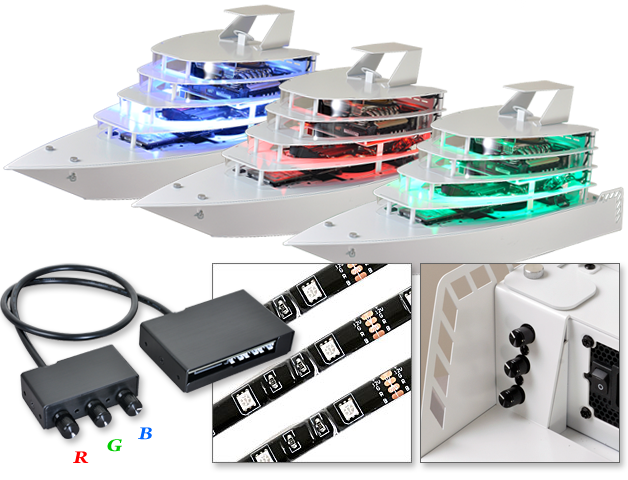 Right now we do not know the price or when the case will become available, but like many unique Lian-Li case before it I imagine that this will be flying off the shelves to all those people that want just a little bit more crazy in their lives.
You can join the discussion on the Lian Li PC-Y6 Yacht themed case on the OC3D Forums.  
Is it an Orca, is it a boat? No it is Lian-Li's new PC-Y6 ODESSEY Yacht Themed case. https://t.co/UkOKqyljpu pic.twitter.com/vR3MZSSFnv

— OC3D (@OC3D) January 5, 2016