MSI reveal new notebook cooler designs at CES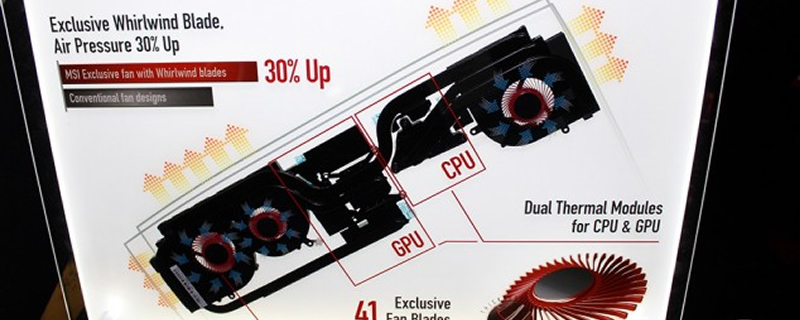 MSI reveal new notebook cooler designs at CES
MSI has revealed a selection of new notebook cooler designs at CES, including new fan designs that are said to offer 30% more air pressure at the same noise level. 
MSI calls this new fan their Whirlwind Blade fan, which uses 41 blades rather than 20-24, as seen ion most blower style fans. This new fan will be used with MSI's new Cooler Boost 4 technology, which MSI will use to deliver faster, cooler running laptops than ever before.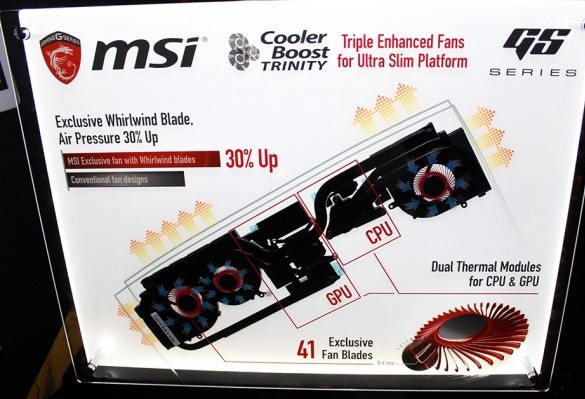 Cooler Boost 4 sees a complete redesign of MSI's cooler channelling for optimal airflow, with this cooler innovation being said to allow up to 25% more performance in games and 10% lower system temps when compared to MSI's previous cooling technologies. 
This should mean that MSI's upcoming range of new GE, GP and GT series notebooks will be cooler running than the companies older offerings, with a more streamlined chassis design thanks to this new cooler design.
You can join the discussion on MSI's new notebook cooler designs on the OC3D Forums.