Noctua releases their product roadmap for 2023/2024
Expect to see a next-gen AMD Threadripper cooler in Q3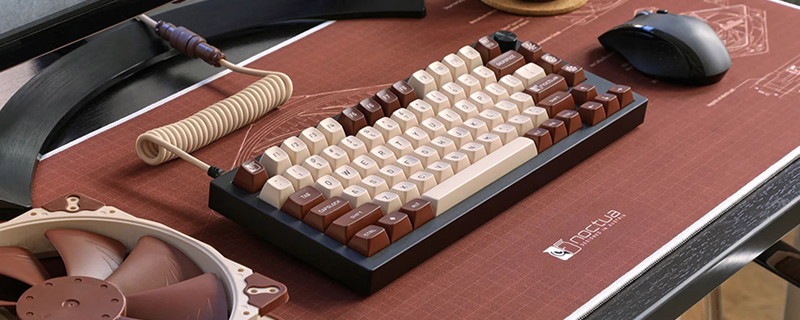 Here's what to expect from Noctua in 2023/2024
Noctua has published a new product roadmap, revealing what the company plans to release in 2023 and 2024. This product roadmap includes new heatsinks, new fans, an 8-way fan hub, and a next-generation version of their popular NH-D15 heatsink. 
Unfortunately, the publication of Noctua's roadmap has confirmed that the company's planned NH-D15 successor has been delayed until an undisclosed time in 2024. Noctua's next-generation 140mm fan has also been delayed until 2024, which means that Noctua fans will need to wait for a while before they can purchase Noctua's next flagship-level air-based CPU cooler.

In Q3 2023, Noctua has confirmed that they will be launching "Next-gen AMD Threadripper Coolers", suggesting that AMD are targeting a Q3 2023 timeframe for the release of their Zen 4 based Threadripper Pro processors. In Q4 Noctua will be busy launching a new slim 60mm fan, a 24v 40mm fan, and new Chromax Black versions of their NH-D12L, NH-D9L, and NH-D9x65 CPU coolers.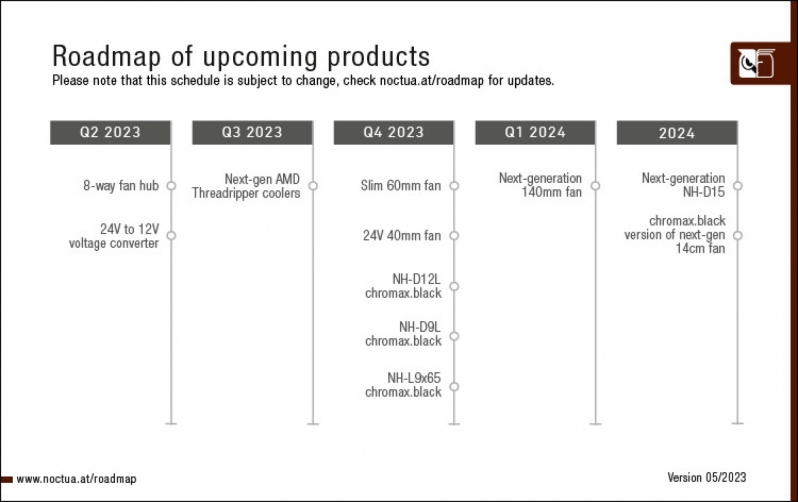 Noctua has confirmed that they will be present at Computex 2023 between May 30th and June 2nd. The company will be in the Nangang Exhibition Hall 1F at booth I1111a. At Computex, Noctua will be showcasing some of their latest prototypes, and a sneak preview of some of their upcoming products.
You can join the discussion on Noctua's 2023/2024 product roadmap on the OC3D Forums.