96 Cores! – AMD Threadripper PRO 7000 CPU details leak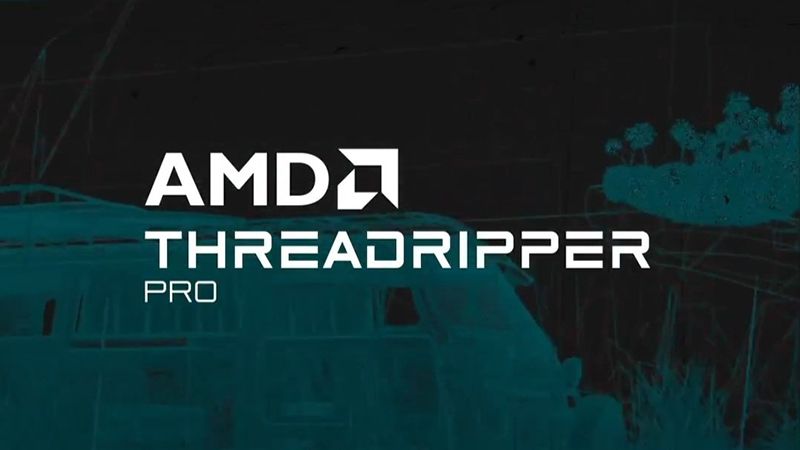 AMD's Threadripper PRO 7000 series CPUs will deliver 96-cores to users and deliver overwhelming rendering performance
The hardware leaker Underfox has shared new details about AMD's upcoming Zen 4 Threadripper PRO CPU lineup. AMD will be going all-out with their 7000 series Threadripper processors, offering users 96 cores and 192 threads of CPU grunt to throw at the most taxing of workloads.
With their Ryzen Threadripper PRO 5000 series, AMD already claims a 20% performance lead over Intel. With their next-gen Threadripper 7000 series CPUs, AMD aims to extend that lead to 75% in rendering workloads. A lot of this performance boost comes from increased CPU core counts. Ryzen Threadripper 5000 topped out at 64 cores, but Threadripper 7000 PRO will top out at 96 cores. That's a 50% increase in maximum core count.
AMD's Threadripper 7000 series will be taking advantage of Zen 4 CPU cores and DDR5 memory, a first for Threadripper. PCIe 5.0 is also on the cards for Threadripper 7000, adding extra bandwidth into the mix for fast storage and lots of add-on cards.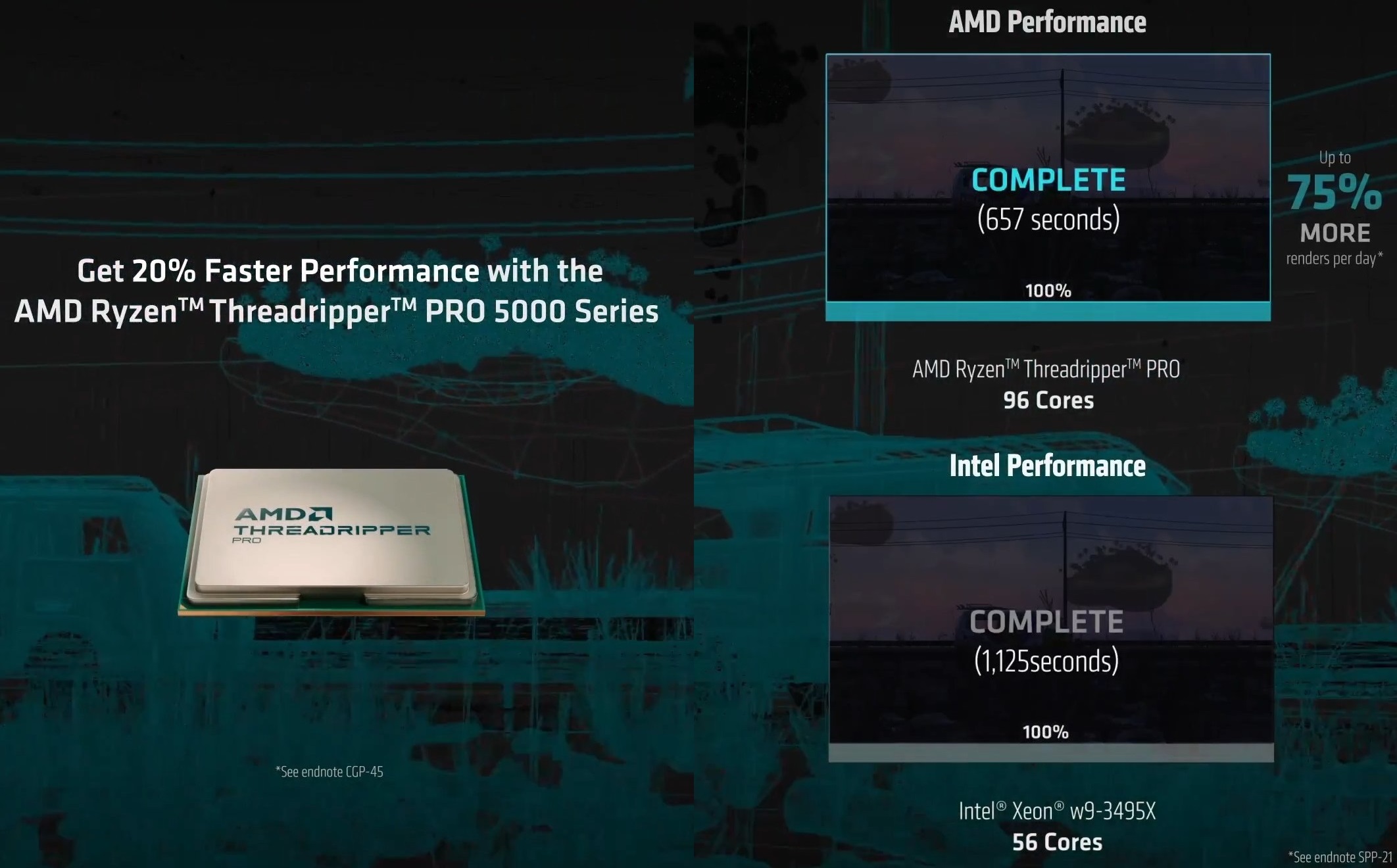 AMD plans to show their domination of the HEDT market with next-gen Threadripper
Expect record-breaking performance levels from AMD's next-generation Threadripper PRO processors. We are certain HWBOT will be filled with new records in all multi-threaded benchmarks when AMD unleashes their 96-core behemoth. Intel doesn't have a competitor to a CPU like this, and we don't expect them to have one for quite some time. Overclockers are going to do crazy things with this new CPU, and we are all for it.

AMD's Threadripper PRO userbase is not exclusively hardware enthusiasts and overclocking gurus. That said, these records will show the world that AMD offers the best HEDT CPUs for heavily multi-threaded workloads. This will make AMD the go-to company for anyone that needs a ultra-beefy CPU for a rendering workstation.
With the slide above, AMD is saying that they are already ahead of Intel, and soon they will be zooming off into the distance.
You can join the discussion on AMD's Threadripper PRO 7000 series of processors on the OC3D Forums.