AMD reveals their Instinct MI300 CDNA 3 Mega APU at CES 2023
AMD's latest datacenter chip is an AI monster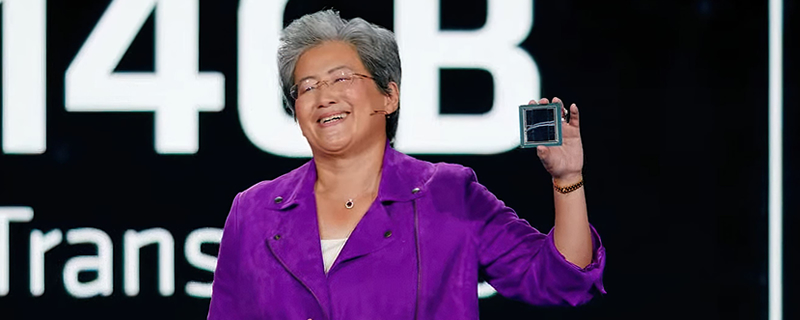 AMD creates the world's first integrated CPU + GPU for datacenters with their CDNA 3 MI300
At CES 2023, AMD has revealed their CDNA 3 graphics architecture and their new MI300 datacenter processor. With CDNA 3, AMD has promised datacenter users a huge performance per watt uplift, support for their 4th generation Infinity Architecture, and support for new math formats. 
AMD's new Instinct MI300 takes CDNA 3 and Zen 4 and brings them together to create an integrated processor that can provide both CPU and GPU functions to datacenters. AMD's MI300 can feature up to 24 Zen 4 CPU cores, 128 GB of HBM3 memory, and a CDNA 3 graphics processor. Sadly, the full specifications of AMD's MI300 chip are unknown, though it is expected to deliver more than 8x the AI training performance of an AMD Instinct MI250X. 

AMD's MI300 accelerator is built using a combination of 5nm and 6nm chips using 3D die stacking and other modern packaging techniques. This allows AMD to achieve an insane level of computational density and allows AMD to deliver incredible levels of performance with minimal levels of system latency.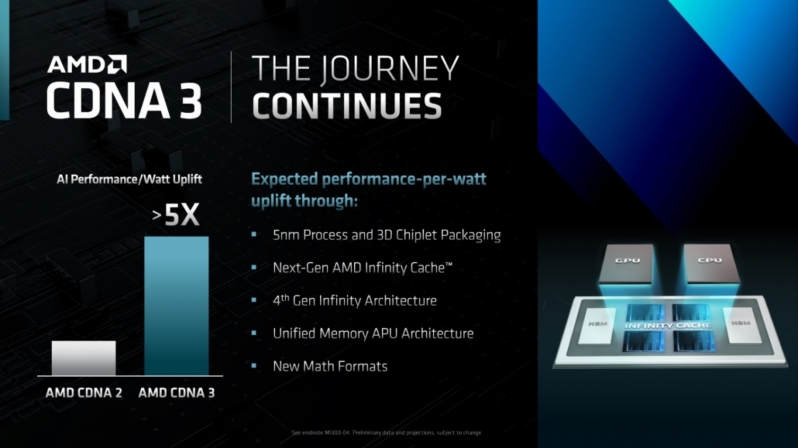 With 146 billion transistors on a single processor, AMD's MI300 chip is an APU that can deliver extreme levels of system performance. Both the CPU and GPU sections of the MI300 will have access to a unified HBM3 memory pool, giving both the CPU and GPU sections of the processor access to a lot of data with minimal latency. The unification of the memory subsystems of both CPU and graphics processors also allow AMD's MI300 chip to eliminate redundant memory copies, enabling lower TCO than separate CPU/GPU datacenter setups.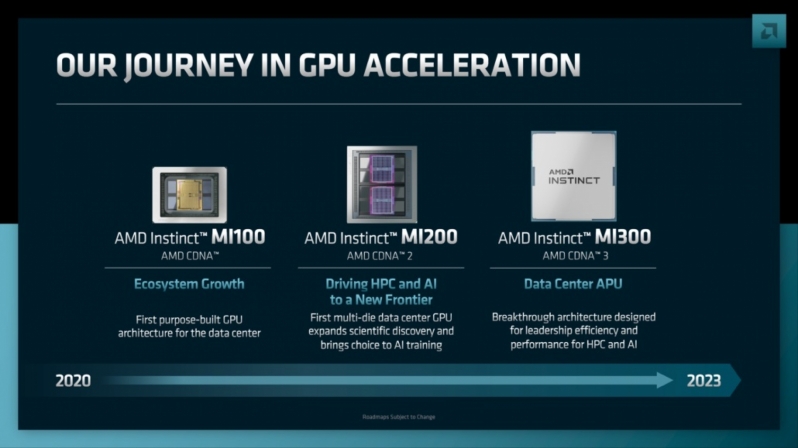 The MI300 is a product that only AMD can deliver. Intel currently appears to have no plans to create such a large datacentre APU, and Nvidia's plans for similar products do not appear to be this advanced. Bringing together both CPUs and GPUs with their latest Instinct products will undoubtedly bring huge changes to AMD's Instinct accelerator ecosystem, but it does give AMD some huge opportunities moving forward.
AMD plans to launch their MI300 Instinct APUs before the end of 2023. 
You can join the discussion on AMD's Instinct MI300 CDNA 3 APU on the OC3D Forums.