Intel bets on glass in its efforts to make superior chips
Intel's next-generation substrate technologies could deliver better power delivery and co-package optics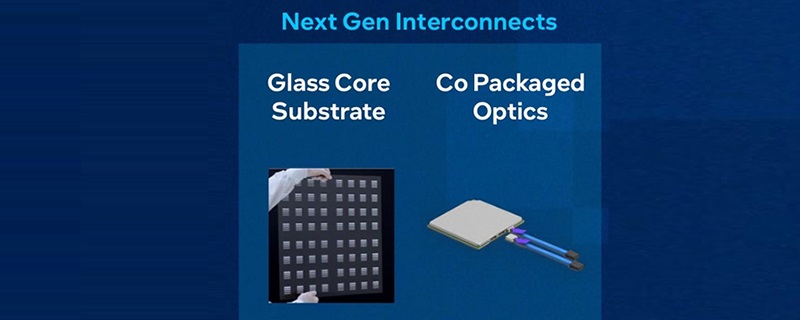 Intel aims to improve its future chips with Glass Core substrates and Co-Packaged Optics 
Intel isn't just a CPU manufacturer, they are one of the world's leading silicon foundries, and part of Intel's vision under CEO Pat Gelsinger is to become a true competitor to companies like TSMC buy opening up their foundries and chipmaking technologies to third parties and manufacture non-Intel products for customers.
To achieve their goal of becoming a successful 3rd party foundry, Intel needs to continue investing and improving their silicon technology and their chip packaging technologies. On top of that, Intel needs to show their customers a roadmap, allowing them to see what's coming from Intel in the future, and see if Intel can reliably deliver their new technologies on time.

On bet that Intel has made for their foundry business is an investment in "Next Gen Interconnects", which will see Intel look into glass as a material that can be used to deliver superior chip designs in the future. 
With Glass Core Substrate, Intel plans to utilise the properties of glass to deliver chips with smaller features and to improve the power delivery of future processors. Additionally, these substrates are expected to enable the creation of chips with high speed 448G optical connections. Additionally, the stiffness of glass and lower thermal expansion coefficient should make these new substrates less prone to warping, which is a useful trait, especially for large chips.
Glass Core substrates are expected to coexist with traditional organic substrates, not replace them, acting as a useful option for the chip designs that would benefit from the improved properties of glass substrates.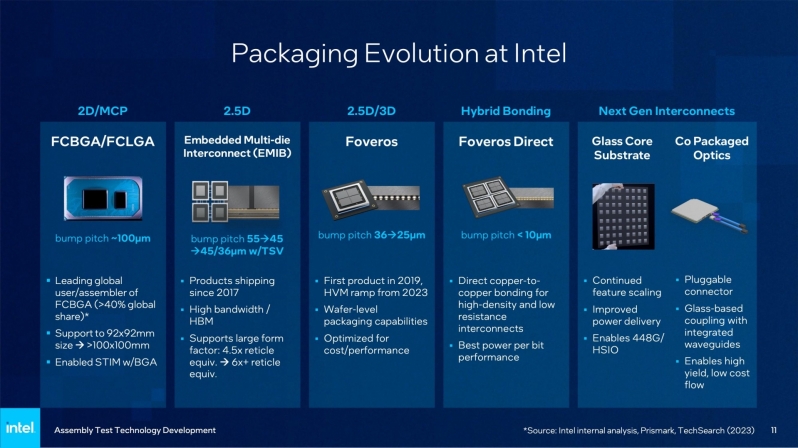 In addition to Glass Core Substrates, Intel are also investing in a technology called "Co-Packaged Optics", a new pluggable connector that can be used to provide a high bandwidth connection between various packages. This technology is due to be sampled this year, with Glass Core Substrates becoming in 2025. 
With these technologies, Intel are opening the door to some incredibly interesting chip designs in the latter half of this decade, though it remains to be seen if many leading chipmakers will utilise Intel as their foundry.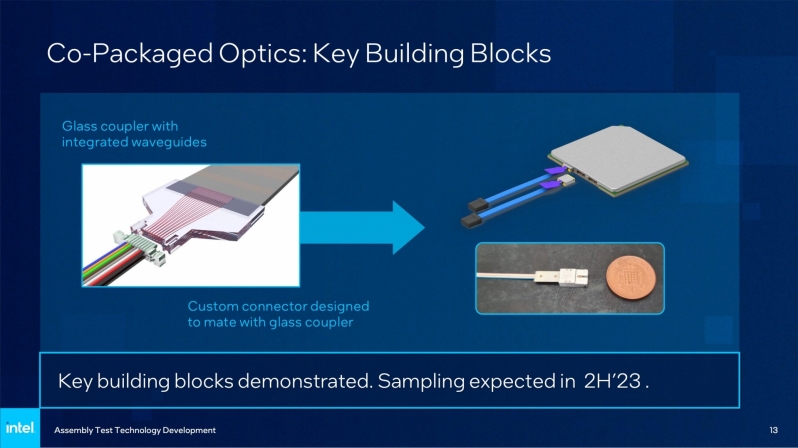 With these technological advancements, Intel are making themselves more visible to the eyes of the world as a leading-edge silicon foundry, and that is vital to the success of Intel's foundry business moving forward. On top of that, these technologies will also be seen in future Intel processors, which means that these technologies will have an impact outside of Intel's foundry business.
Alongside Intel's EMIB and Foveros 2.5D/3D chipmaking technologies, Intel's Glass Substrates and Co-Package Optics will help Intel to create better chips that will deliver higher performing products and huge multi-die mega-chips. 
You can join the discussion on Intel's bet on Glass Core substrates on the OC3D Forums.