Intel's Core i9-9990XE is Real! Intel Brings 5GHz to X299!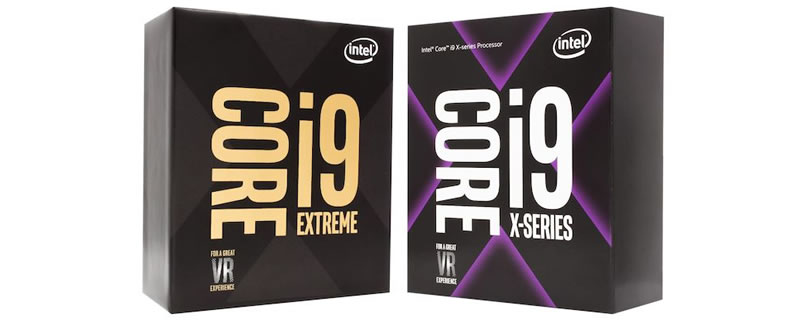 Intel's Core i9-9990XE is Real! Intel Brings 5GHz to X299!
In late 2018, Intel launched their 9th Generation of X299 processors, a refresh of their existing 7th Generation Skylake-X processors with boosted clock speeds, soldered TIM and the platform's full allotment of PCIe lanes across the lineup.Â
Earlier this week, rumours started to emerge regarding a new processor called the i9-9990XE, an ultra-high-end X299 processor that would deliver clock speeds that are higher than the rest of Intel's X-series, bringing 5GHz boost clock speeds to Intel's HEDT offerings for the first time.Â
The i9-9990XE features a base clock speed of 4.0GHz and a boost clock speed of 5.0GHz, bringing the TDP of the processor to 255W, a staggering increase over the 18-core 19-9980XE, which features a TDP of 165W. The i9-9990XE will also feature a core count of 14, making this processor a beefed up version of the i9-9940X.Â
Intel has confirmed that this processor will not receive a retail release, with stock allocations being restricted to closed online auctions. This processor is designed with the financial services market in mind, and as such will be produced in limited quantities. Below is Intel's full statement about the processor, as given to Anandtech.Â

The Intel® Core™ i9-9990XE is designed specifically for the financial services industry because of
specific customer requirements. Because the Intel® Core™ i9-9990XE was built with unique
specifications and high frequency to meet the workload needs of this targeted industry, it can only
be produced in limited quantities and will not be broadly made available. The part will be offered
through an auction to ensure fairness in supply distribution.
Â
Â
Â
Cores
Threads
TDP

Base/Boost
Clock

L3 Cache
DRAM
DDR4
PCIe
Lanes
Intel i9-9990XE
14
28
225W
4.0/5.0
19.25
2666MHz
44
Intel i9-9980XE
18
36
165W
3.0/4.5
24.75
2666MHz
44
Intel i9-9960X
16
32
165W
3.1/4.5
22.00
2666MHz
44
Intel i9-9940X
14
28
165W
3.3/4.5
19.25
2666MHz
44
Intel i9-9920X
12
24
165W
3.5/4.5
19.25
2666MHz
44
Intel i9-9900X
10
20
165W
3.5/4.5
19.25
2666MHz
44
Intel i9-9820X
10
20
165W
3.3/4.2
16.50
2666MHz
44
Intel i7-9800X
8
16
165W
3.8/4.5
16.50
2666MHz
44
It has also been reported that Intel i9-9990XE can boost up to 5.1GHz using Turbo Boost 3.0, though this has not been confirmed.Â
You can join the discussion on Intel's Core i9-9990XE processor on the OC3D Forums.Â