Seven ASUS Z370 motherboard designs have been leaked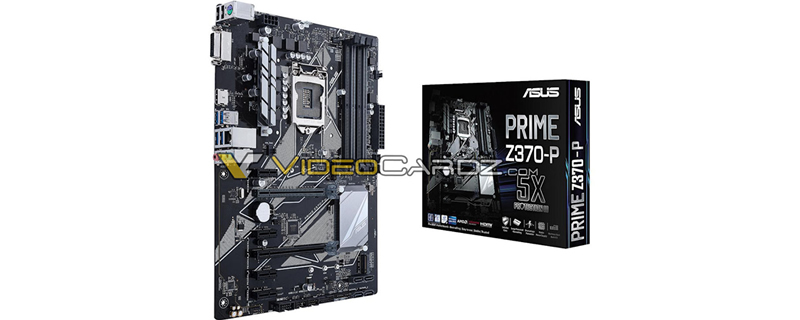 Seven ASUS Z370 motherboard designs have been leaked
Videocardz
has managed to get their hands on images of seven of ASUS' upcoming Z370 motherboard designs, many of which come with an enhanced feature set when compared to their Z270 counterparts. 
Below is an alphabet of Coffee Lake ready ASUS motherboards, with a Prime Z370-A, Strix Z370-E, Strix Z370-F, Strix Z370-H, Prime Z370-P. Alongside these motherboards also come designs like the TUF Z370-Pro and the ROG Maximus X Hero (WiFi-AC). 
Looking at the Maximus X Hero we can see that ASUS has opted to use a new VRM heatsink solution, which offers a lot more surface area than ASUS' previous generation design. This should allow this cooler to dissipate heat faster, while also offering a little aesthetic flair.  
Note that this motherboard features dual M.2 ports and lacks support for U.2 devices.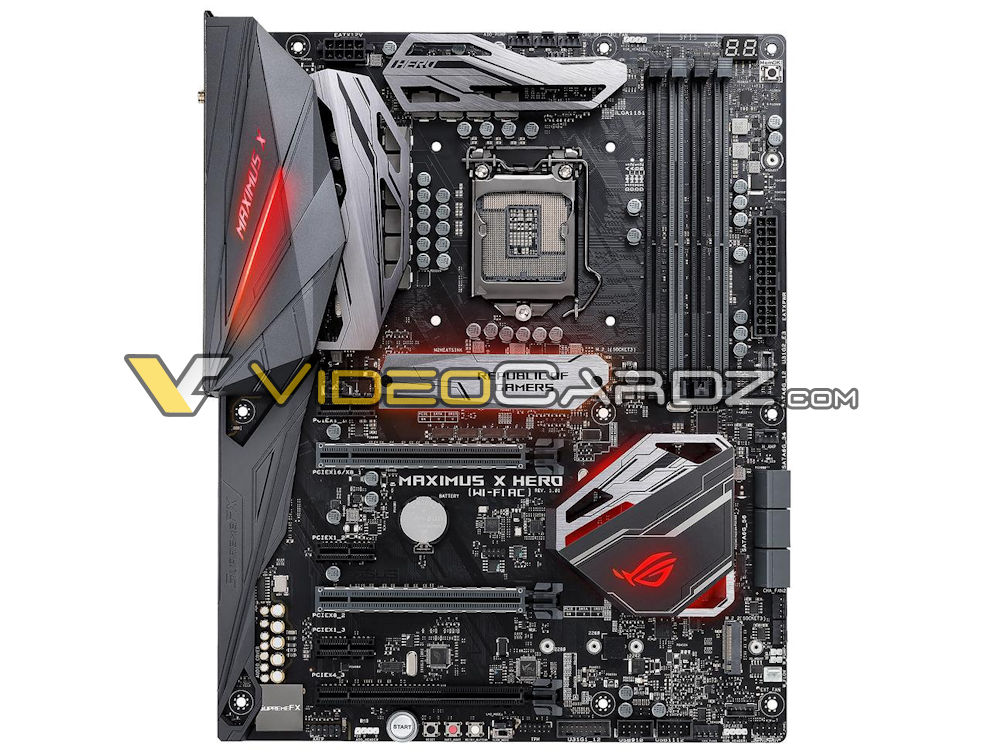 With the ROG Strix Z370-E we can see a design that melds together aspects of traditional Strix and Prime series motherboards, offering a silver-like aesthetic and comes with a design that is almost identical to the Z370-F. 
The Strix Z370-F is a darker version of the Z370-E, coming with what appears to be the same PCB design but with a different external aesthetic.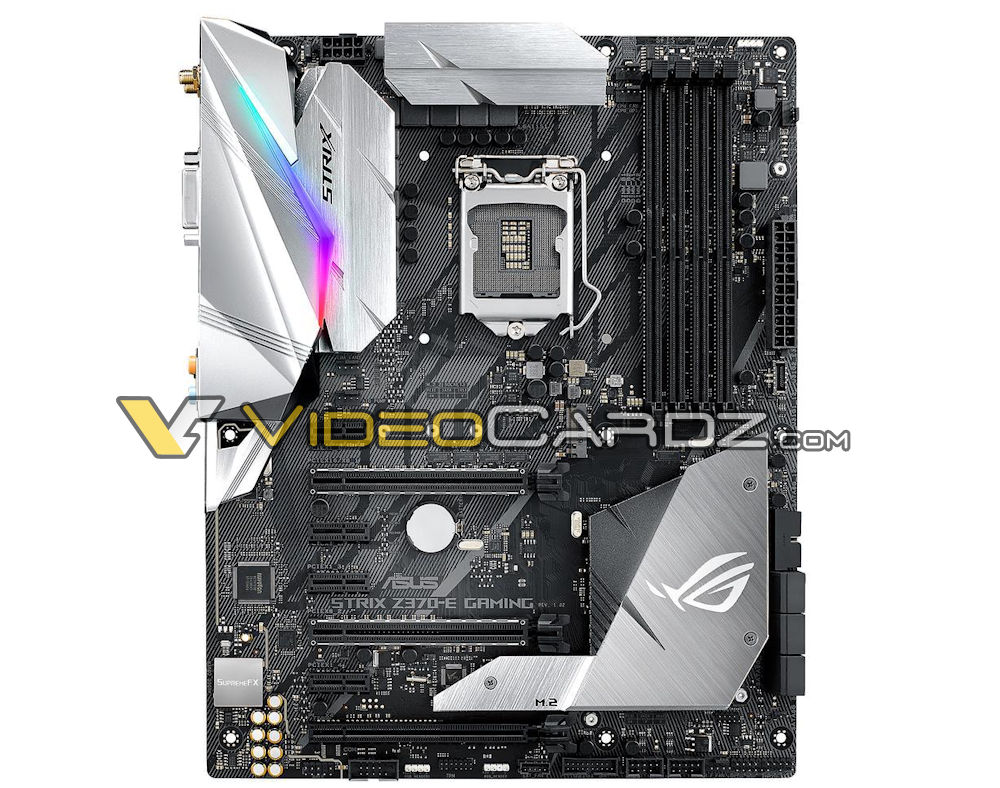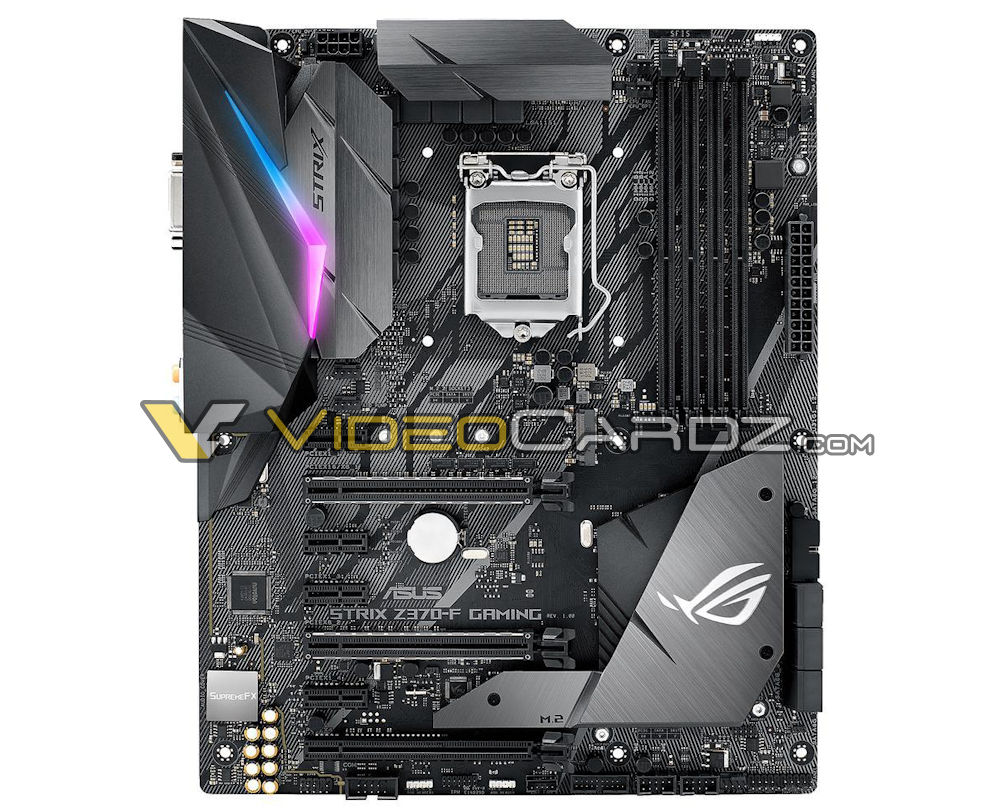 Moving down to the ROG Strix Z370-H Gaming we can see that ASUS has moved towards a traditional ROG aesthetic, bringing a splash or RED back into their design. The box shown beside the board showcases no RGB branding, which leads us to believe that this motherboard does not feature any form or RGB illumination. 
Again we see that this board support Dual M.2 slots, with what appears to be six SATA III connections.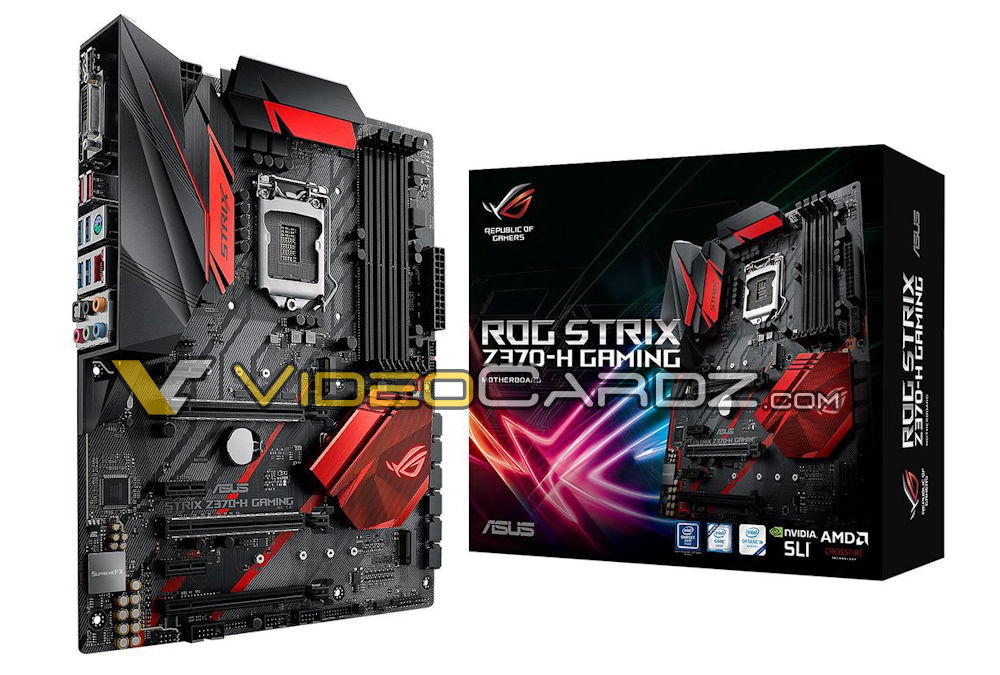 The ASUS Prime/-A series was traditionally part of ASUS' lower end of their lineup, now the board has been moved up into the big leagues, offering a rear IO shield, beefy heatsink designs and all of the features that one should expect from a high-end motherboard. 
Again we see a lack of U.2 support, which is not a bad thing given the lack of U.2 drives on the market, giving ASUS the ability to kit this board out with dual M.2 slots.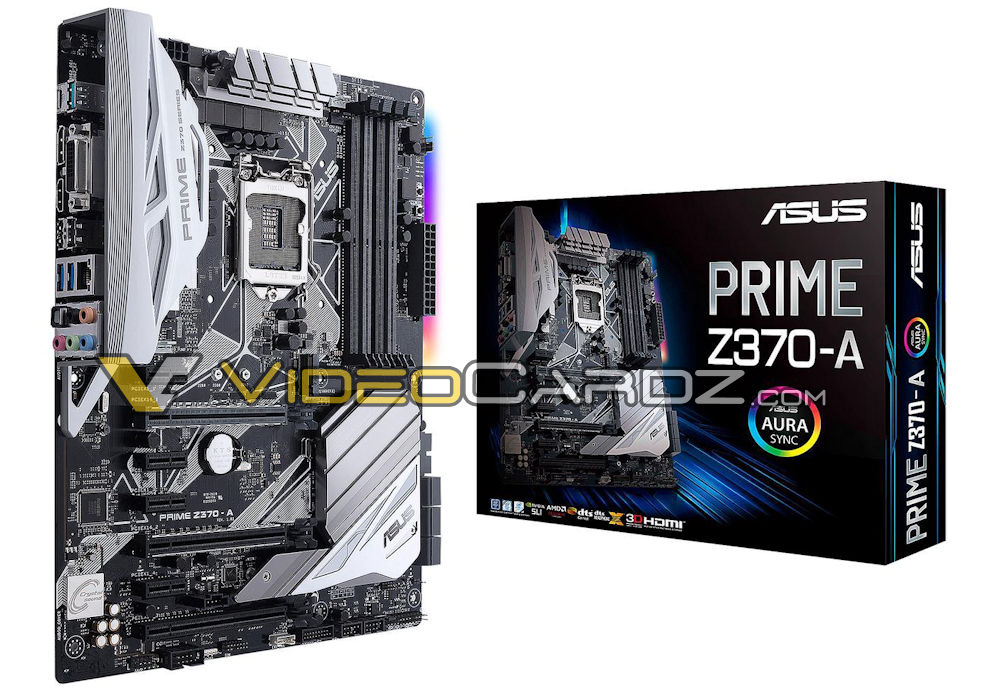 The Prime Prime Z370-P motherboard sits in the position that the -A once occupied, delivering users a more basic motherboard offering that has all of the basic features that one should expect from a mid-range to high-end motherboard offering. 
This board is a budget offering, so expect a lesser heatsink solution, fewer IO/connectivity options and a PCB that is pretty vacant for the most part. Even so, this board does support dual M.2 slots and supports SLI/Crossfire.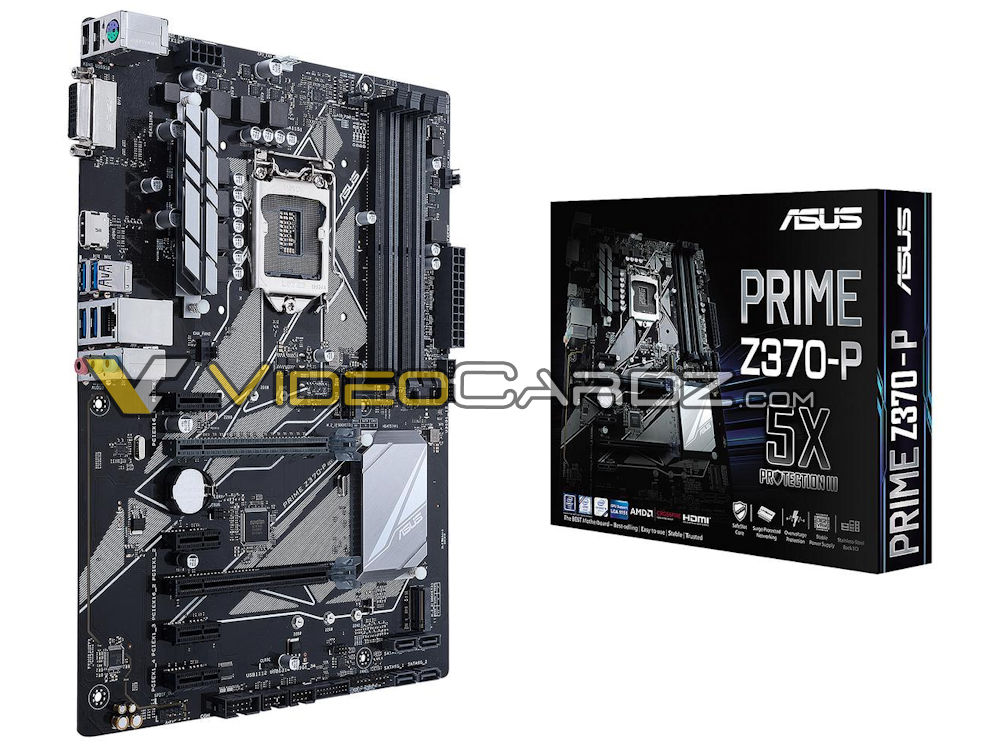 To finish off this list we have the ASUS TUF Z370-Pro, which comes with a unique black and yellow design and a design that is somewhat like the Strix Z370-H Gaming, though it is clear to see that many aspects of this motherboard's PCB are very different.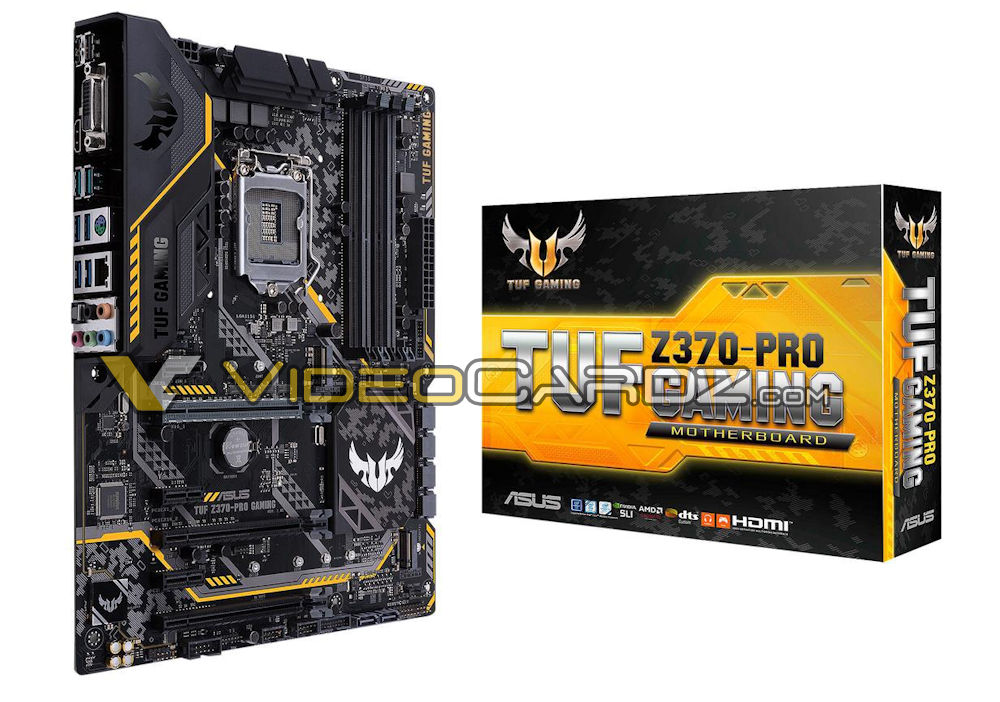 YOu can join the discussion on ASUS' leaked Z370 motherboard designs on the OC3D Forums.