8GB is no longer enough VRAM for High-end 1440p Gaming – AMD Claims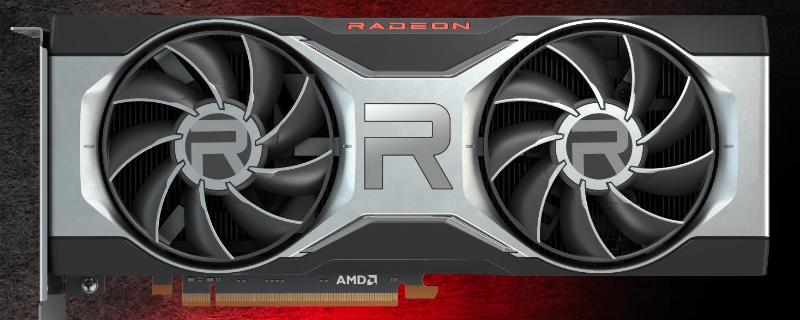 8GB is no longer enough VRAM for High-end 1440p Gaming – AMD ClaimsÂ
2021 is a turning point for the PC gaming market. Next-generation consoles like the PlayStation 5 and Xbox Series X have set a new baseline for game hardware requirements. On top of that, both console makers and GPU manufacturers have brought forth new features like hardware-accelerated ray tracing, Mesh Shaders, and Variable Rate Shading to push graphical workloads in bold new directions.
The gaming landscape is changing, and AMD believes that gamers will need graphics cards with more VRAM if they want their systems to last. With their newly announced Radeon RX 6700 XT, AMD's offering gamers 12GB of video memory, 50% more memory than their last-generation RX 5700 XT graphics card.Â
While competing graphics cards like Nvidia's RTX 3060 Ti and RTX 3070 are great graphics cards at 1440p, AMD believes that future games will start to struggle at Ultra settings as their 8GB frame buffers fill up with data. The Radeon RX 6700 XT feature 12GB of VRAM to give gamers "peace of mind when you click that Ultra Preset", claims AMD's Scott Herkelman.
Today's games use more memory, especially when you're looking for the best texture quality and visual fidelity. Radeon RX 6700 XT is equipped with 12GB of VRAM for peace of mind when you click that Ultra preset. #GameOnAMD pic.twitter.com/c5HUFCyNDu

— Radeon RX (@Radeon) March 5, 2021
AMD's marketing makes a bold prediction; VRAM requirements will increase drastically as developers move to support next-generation consoles. That's why the RX 6800, RX 6800 XT and RX 6900 XT feature 16GB of VRAM. AMD is preparing their graphics cards for next-generation gaming workloads, implying that Nvidia's RTX 30 series will not be ready for this transition.Â

In recent weeks, Nvidia launched their RTX 3060, offering their users 12GB of VRAM. This is the first Nvidia RTX graphics card to launch after AMD's RX 6900 XT, and it is offering more VRAM than almost any other RTX 30 series graphics card. Nvidia's RTX 3080 features 10GB of VRAM, making Nvidia's VRAM allocation for the RTX 3060 appear like a strange choice.Â
When moving from Nvidia's RTX 2060 to their RTX 3060, Nvidia has doubled their VRAM allocation from 6GB to 12GB. This can be seen as an admission that 6GB is not enough for future high-end gaming workloads, and that lends credence to AMD's marketing with their RX 6700 XT.Â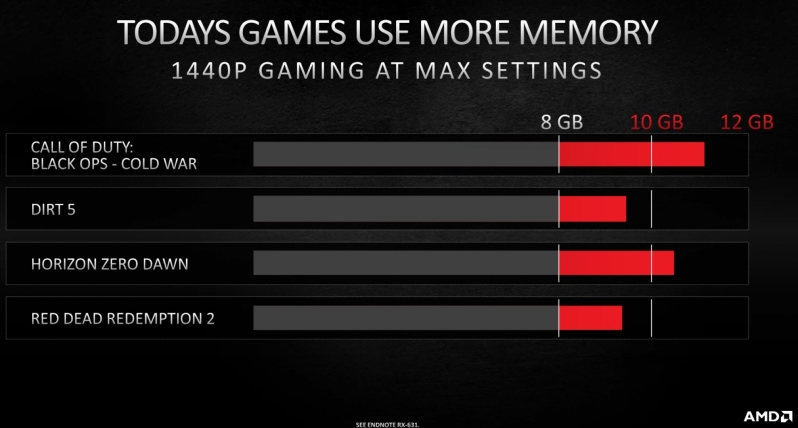 Â
While AMD's data shows VRAM allocation and not VRAM requirements, it is undeniable that PC games are starting to use more GPU memory. Moving forward, this trend will continue, especially as other features like Smart Access Memory (Resizable BAR) start to be utilised by game developers more explicitly.Â
AMD is banking on their generous VRAM allocations on their RX 6000 GPUs given them a longer lifespan for gamers. Whether or not this "future-proofing tactic will work remains to be seen. Will the RX 6000 series be a new AMD Fine Wine architecture, or will this be a marketing ploy that's all hype and of no substance?Â
You can join the discussion on AMD's description to add more VRAM to their Radeon RX 6000 series GPUs on the OC3D Forums.Â