AMD latest Fluid Motion Frames preview delivers major improvements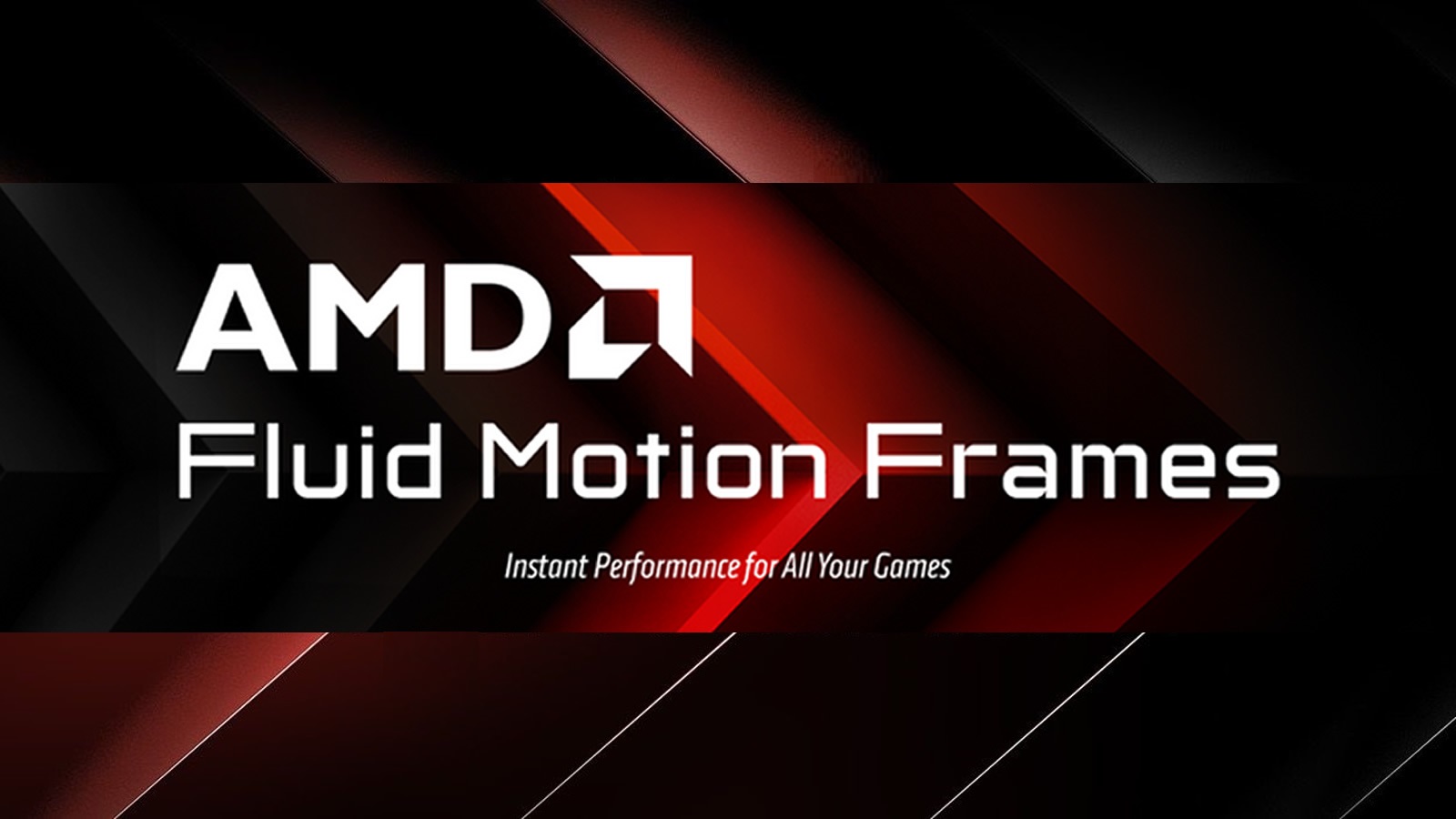 AMD adds Frame Pacing Improvements and Global Fluid Motion Frames options with their latest preview driver
Over the past month, AMD has been rapidly improving their Fluid Motion Frames technology. Now, with their latest preview release, AMD has added a new Global enablement option for all DirectX 11 and DirectX12 games, and has dramatically improved frame pacing. These changes allow AMD's Fluid Motion Frames tech to deliver smoother gameplay and higher levels of image quality than before. AMD's Fluid Motion Frames preview has had its first major quality update!
AMD Fluid Motion Frames (AFMF) technology is a new driver-level feature that is designed to add frame interpolation/frame generation to AMD's graphics cards. This allows all DX11 and DX12 games to utilise AMD's Frame Generation features without official FSR 3 support. This gives a broad range of games frame generation support on AMD GPUs, a feature that Nvidia doesn't offer.
In 2024, AMD expects to officially add their AFMF technology to their Radeon drivers. Until then, gamers will be able to enjoy AMD's "Technical Preview" with a custom Radeon driver. This allows gamers to try out AMD's frame generation technology early, and give AMD access to early feedback.
What's the difference between AMD Fluid Motion Frames and FidelityFX Super Resolution 3's Frame Generation?
AMD's Fluid Motion Frames technology is a driver-level feature. As such, it does not have direct access to game data. FidelityFX Super Resolution 3.0's direct integration into games gives it access to more game data. This additional data allows FSR 3 to generate more accurate frames. This makes FSR 3's Frame Generation preferrable to AMD's Fluid Motion Frames technique.

The advantage of AMD's Fluid Motion Frames technology is that it supports all DirectX 11 and all DirectX 12 games. Game developers don't need to do anything to support AMD's Fluid Motion Frames tech. This allows AMD's Fluid Motion Frames technology to be used in older games, and in games where official FSR 3 patches are unlikely.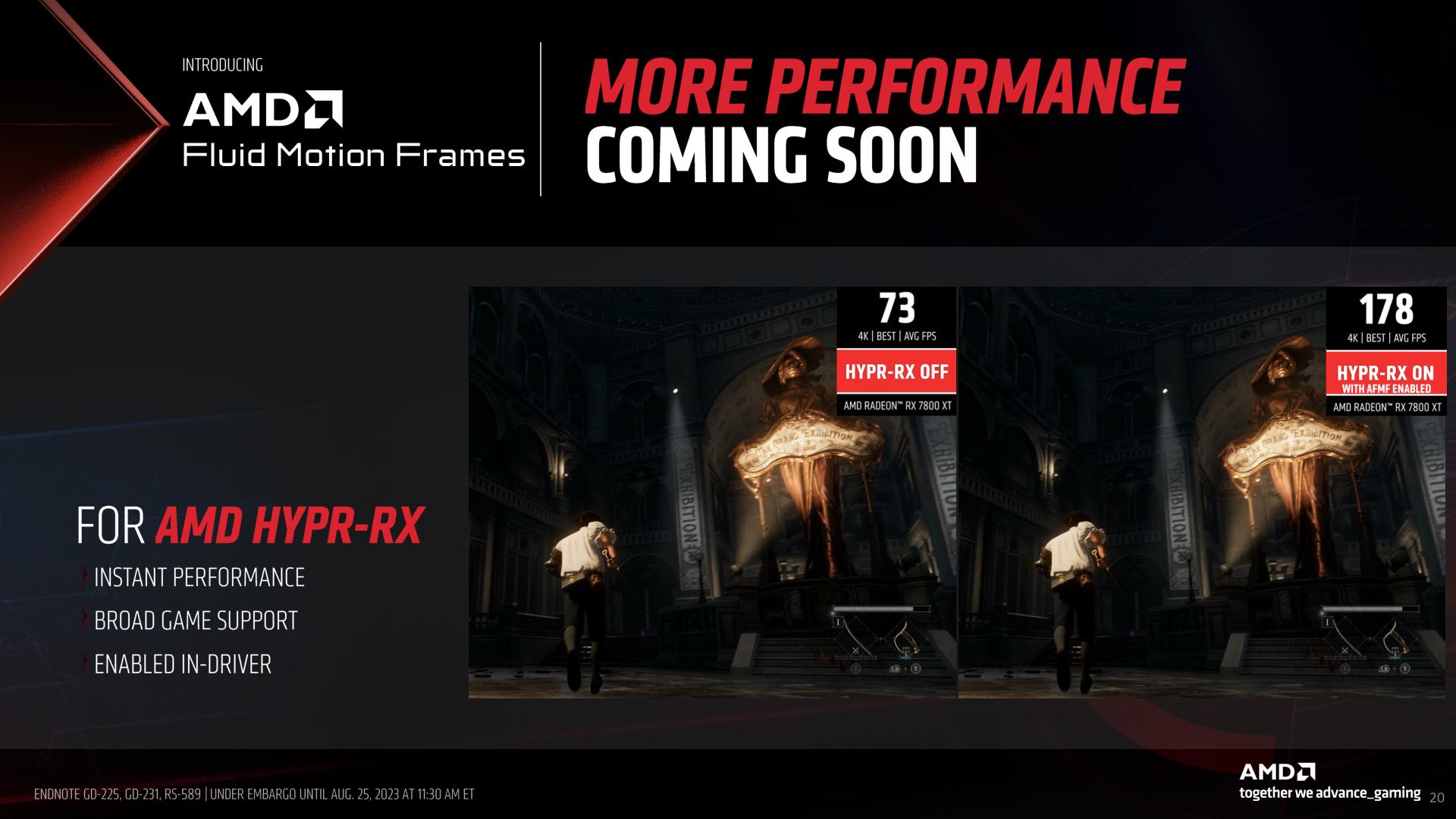 Currently, only AMD's latest GPUs support Fluid Motion Frames. AMD's preview drivers only work with Radeon RX 6000 and RX 7000 series GPUs. AMD's newest preview is the first to add support for Fluid Motion Frames to HDR games. Expect the quality of AMD's Fluid Motion Frames technology to improve with future driver release.
PC gamers can download AMD's latest Fluid Motion Frames preview driver here.
You can join the discussion on AMD's new Fluid Motion Frames Preview Driver on the OC3D Forums.