ASUS launches a new White RTX 4070 Ti TUF Gaming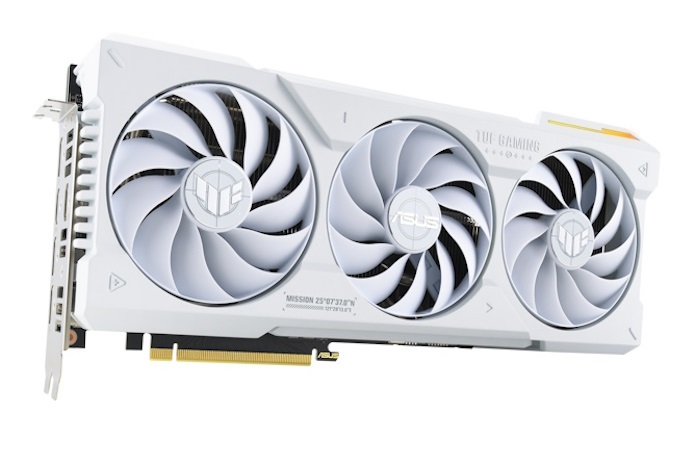 ASUS have launched a new White Edition RTX 4070 Ti TUF Gaming GPU, and it looks great!
Hot on the heels of their Radeon RX 7800 XT TUF Gaming White, ASUS have revealed a new white edition of their RTX 4070 Ti TUF Gaming. This is a first for ASUS' GeForce RTX 40 series lineup, making it a noteworthy new addition to their product line. I expect this to be the first of many White TUF Gaming RTX 40 series GPUs from ASUS.
For the most part, this new GPU is identical to its standard, black, counterpart. The GPU features a three-fan heatsink design. It utilises a 12VHPWR power connector. The graphics cards features 12GB of GDDR6X memory. And like all RTX 40 series GPUs, it supports Nvidia's DLSS 3 Frame Generation technology.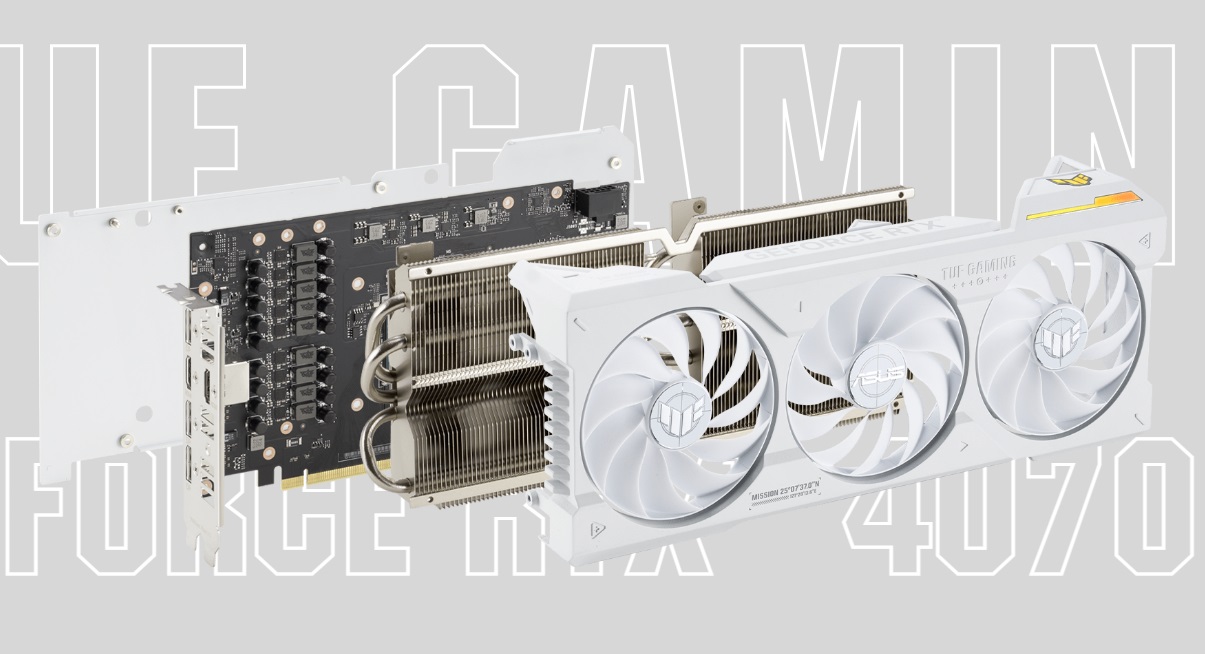 When announcing this new GPU, ASUS calls their new RTX 4070 Ti a "premiere 1440p" graphics card. Out of this box this white RTX 4070 Ti ships with a factory overclock, and features three DisplayPort 1.4a connections and two HDMI 2.1 outputs. This is one more HDMI 2.1 output than most RTX 4070 Ti graphics cards.
Aesthetically, this graphic card is simply a standard ASUS RTX 4070 Ti TUF Gaming with a white shroud, white fans, and a white blackplate. The GPU's PCB and rear I/O are unchanged. This GPU even features the same black PCB colour as its standard counterpart. Only this GPU's externals have been altered. Expect this GPU to perform identically to an RTX 4070 Ti TUF Gaming PC graphics card.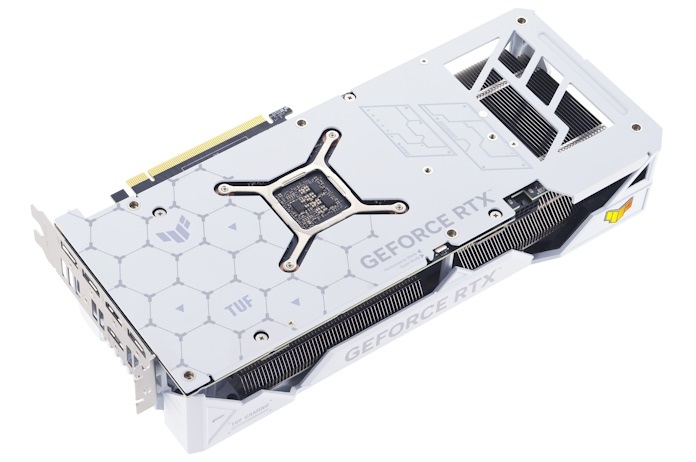 Sadly, this new graphics card is not currently available at any UK retailers. That said, we expect these new GPUs to ship to retailers soon. So keep your eyes peeled if you are interested in a new graphics card.
You can join the discussion on ASUS' RTX 4070 Ti TUF Gaming White OC Edition GPU on the OC3D Forums.