ASUS' ROG Swift PG32UQ is next-gen ready with HDMI 2.1 and 4K 144Hz support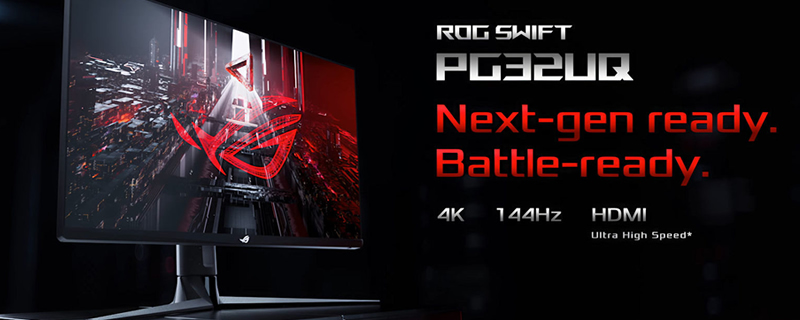 ASUS' ROG Swift PG32UQ is next-gen ready with HDMI 2.1 and 4K 144Hz support
ASUS has officially revealed their ROG Swift PG32UQ monitor, a screen which the company claims is "next-gen ready" thanks to the screen's integration of HDMI 2.1 support DisplayPort 1.4 support (with DSC) and support for the company's "
Variable Overdrive technology".Â

The ROG Swift PC32UQ is G-Sync Compatible, FreeSync Premium Pro certified and supports variable refresh rates on next-generation consoles through the use of HDMI 2.1's VRR feature. Using DisplayPort 1.4, 4K 144Hz framerates are supported using DisplayPort 1.4 with VESA Display Stream Compression (DSC) which ensures full pixel colour reproduction at this high refresh rate/resolution.Â

Using HDMI 2.1, ASUS' ROG Swift PG32UQ supports 4K resolutions with variable refresh rates as high as 120Hz. ASUS has created this monitor using a 32-inch 4K IPS screen which offers users 98% coverage of the DCI-P3 colour space, a delta-E value of less than two and HDR support that exceeds VESA's DisplayHDR600 specifications. With the ROG Swift PG32UQ, ASUS has created a monitor that can act as a jack-of-all-trades for all next-generation gaming systems.Â
Â
  The current watershed moment in graphics performance has everyone joining the Ultra HD party. The latest PC graphics cards make higher-refresh-rate 4K gaming easier than ever, and the PlayStation 5 and Xbox Series X consoles finally support 4K graphics with high dynamic range (HDR) imagery and high refresh rates over the HDMI 2.1 interface. To match this new wealth of pixel-pushing power, we've created the ROG Swift PG32UQ, which we're unveiling at CES 2021.

The PG32UQ's 4K pixel array measures 32″ across its diagonal, for a density of 138 PPI. That size strikes a great balance between a sharp picture and keeping text and UI elements readable without scaling. The gorgeous IPS panel has a gray-to-gray response time of just 1ms. Those speedy pixels make for blur- and ghosting-free motion that's as clear as that of fast TN panels, but with the enhanced color reproduction and viewing angles of IPS.

The bright hues displayed by the ROG Swift PG32UQ cover 98% of the cinematic DCI-P3 color space. To ensure you get the most natural and accurate picture right out of the box, we calibrate each and every PG32UQ at the factory to an average Delta E of less than two. The wide gamut, top-notch color accuracy, and a high peak brightness earn it VESA DisplayHDR 600 compliance, guaranteeing HDR games and content are always presented as their creators intended.
Â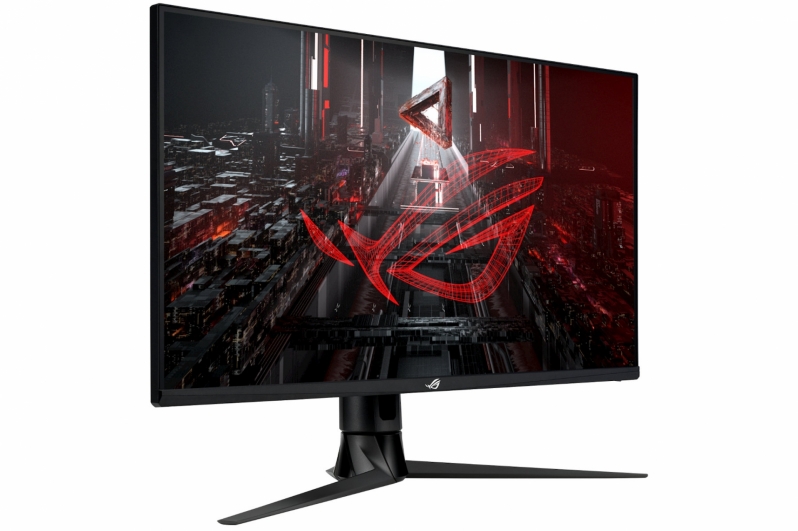 Â
With ASUS' ELMB technology, ASUS can offer its users Variable Refresh Rate (VRR) support in conjunction with Motion Blur Reduction technologies to deliver clearer images while also offering the benefits of variable refresh rates. The merger of these two technologies makes this screen ideal for gaming applications, as it delivers smooth, tear-free gameplay with sharp, clear images. Â
Currently, ASUS has not revealed the pricing or release date of its ROG Swift PG32UQ monitor. We expect to hear more about this monitor soon.Â
Â

  For full compatibility with next-generation consoles, the PG32UQ offers two HDMI 2.1 connections with plug-and-play support for gaming-friendly features like automatic low latency mode, variable refresh rates, and a high 120Hz refresh rate. PC gamers can also use the high-bandwidth DisplayPort 1.4 inputs to unlock the display's maximum refresh rate, and these ports use VESA Display Stream Compression (DSC) to ensure full per-pixel color reproduction even at 4K and 144Hz.

Even if your system can't push 144Hz refresh rates all the time, the PG32UQ will deliver a smooth and responsive gaming experience. It supports HDMI 2.1 Variable Refresh Rate and AMD FreeSync Premium Pro technologies now, and NVIDIA G-Sync Compatible certification is in progress. Whether you have a gaming PC with a contemporary NVIDIA or AMD graphics card, or one of the newer PlayStation or Xbox consoles, you'll always reap the benefits of variable refresh rate technology: no tearing, no judder, and silky-smooth, responsive gameplay. Our exclusive ELMB Sync technology can also be enabled on the PG32UQ for clearest possible motion even as frame rates vary over time.

The PG32UQ also boasts ASUS Variable Overdrive technology. Overdrive is a common technique used to reduce the amount of time it takes for a pixel to change from one color to another on an LCD panel. A fast game running at very high FPS will look better with a higher overdrive setting, while a graphically-intensive title running at 60 FPS might exhibit overdrive artifacts at that same setting. Constantly altering this setting manually is a chore, but the ROG Swift PG32UQ automatically applies the right amount of overdrive even as frame rates change over time. Five levels of Variable Overdrive control let you further tune the aggressiveness of the feature across the refresh rate range for an ideal view of on-screen content.

A monitor is more than the sum of its technical specs, though. The ROG Swift PG32UQ delivers dazzling style. Its cybernetic-inspired chassis, sturdy height-adjustable stand, and Aura Sync lighting on the ROG logo at the back make for a look that's unmistakably ROG. The extra-thin bezels around three of the edges offer a near-seamless view in multi-monitor arrays, too. A pair of USB ports and a headphone output offer convenient connections for peripherals, too. Our exclusive GamePlus and GameVisual features add OSD software conveniences like content-specific profiles, FPS counters, crosshair placements, and much more.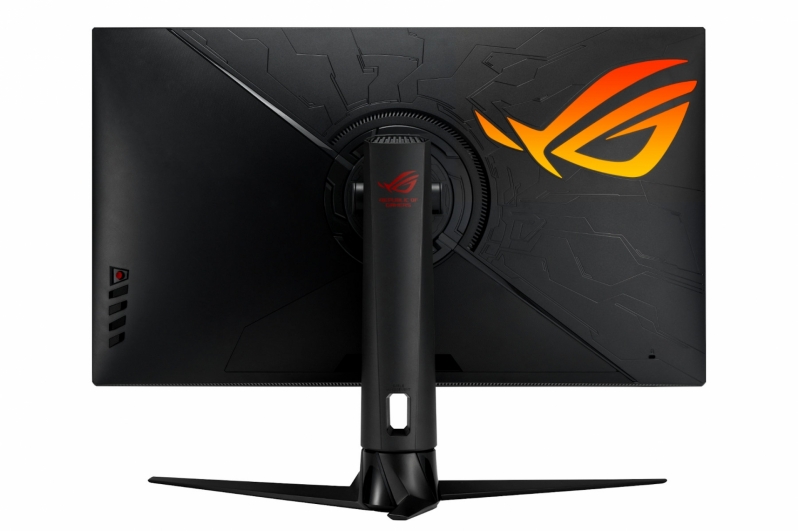 You can join the discussion on ASUS' ROG Swift PG32UQ HDMI 2.1 monitor on the OC3D Forums.Â